Detention center escapee named suspect in murder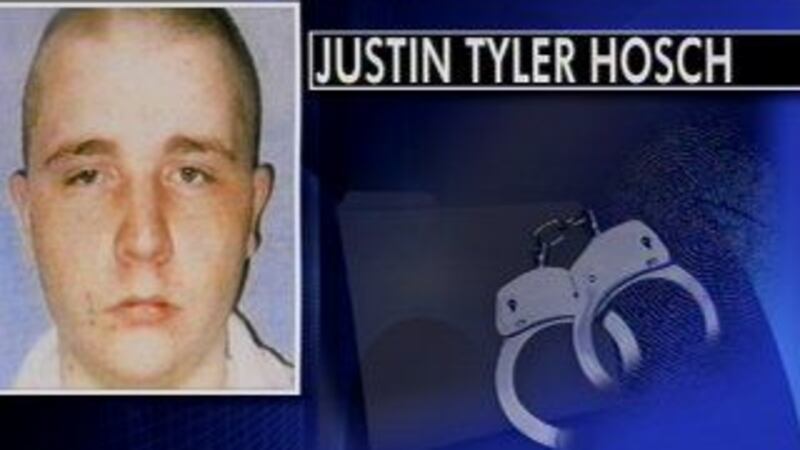 Published: Oct. 28, 2008 at 11:21 PM CDT
|
Updated: Nov. 29, 2008 at 12:16 AM CST
A Madison County man who escaped from a youth detention center is now accused of killing a man in Autauga County. The murder happened October 19th in the town of Pine Level.
The suspect in this case was picked up in Scottsboro.
Detectives say they found him at a friend's house.
Twenty-year-old Justin Tyler Hosch is charged with the murder of 48-year-old Joey Wilmore.
Investigators say Hosch killed him after escaping from the Frank Lee Youth Center, where he was serving seven years for drug charges in Madison County.
Wilmore was shot and killed October 19th while working on his son's car at his shop.
Investigators believe robbery was the motive. We're told surveillance video from a nearby store could play a key role in this case. But it was a tip from the public that lead investigators to Scottsboro and to Hosch.
People in the small town of Pine Level say Wilmore was a well-known and well-loved business man.
"I couldn't think of a soul that would do anything to Joey. A terrific guy. Probably give you the shirt off his back," said Wilmore friend Melinda Bowman.
Investigators say Hosch simply walked out of the youth facility. He's now in the Elmore County Jail without bond.