Update: Police arrest 24 men in sex sting at Scenic Overlook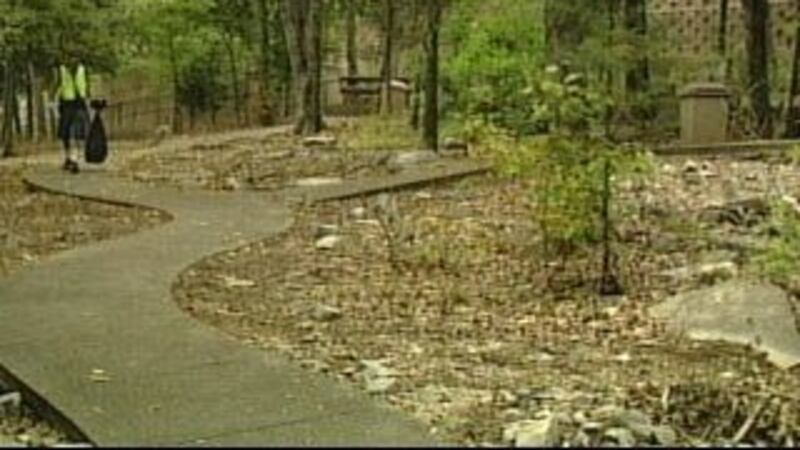 Published: Aug. 21, 2008 at 9:15 PM CDT
|
Updated: Sep. 21, 2008 at 9:17 PM CDT
By Elizabeth Gentle
WAFF 48 News Reporter


Nearly two dozen men are facing charges after police say they were caught having sex in a city park.
Police say they are fed up and plan to put a stop to it.
The Scenic Overlook off Governors Drive in Huntsville has been a long time hub for homosexual activity.
It's also been the site for numerous undercover sex sting operations.
After complaints from the public, Huntsville Police spent a week in these woods and caught nearly two dozen men in the act.
"When we do catch you in here, it's not taken lightly," says Huntsville Police Sgt. Mark Roberts.
22 men,  ranging in age from 19 to 84, were charged with sexual misconduct.
HPD officers say they are fed up with what's going on at city parks and say changes are being made to keep immoral acts out.
"We've put gates up, cleared under brush out," says Roberts.
That's helped curb homosexual activity at other park hot spots.
Changes are planned soon at the Governors Drive overlook.
Police say a certain wall where a lot of the sexual activity happens needs to be taken down.
City leaders hope that will turn the spot around and make it safer for visitors who want to enjoy nature the legal way.
"If your going to come to our parks for the wrong reasons we hope to catch you," says Roberts.
All the men arrested are charged with sexual misconduct.
They have been banned from all city parks for one year.
You can contact Elizabeth at egentle@waff.com