Ban on sex toy sales in Alabama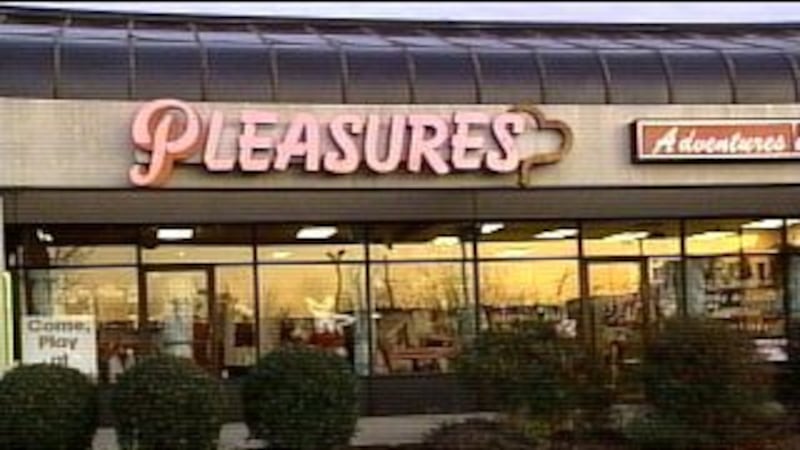 Published: Feb. 16, 2007 at 3:04 AM CST
|
Updated: Apr. 16, 2007 at 5:53 PM CDT
Is the selling of sex toys a violation of the constitution or of your sexual privacy?
A Federal Appeals Court upheld an Alabama law that bans the sale of sex toys.
The ruling was made public today.
The Federal Appeals Court's decision cites public morality as sufficient grounds to stop the sale of sex toys, but the fight continues, and the toys, still on the shelves tonight.
It's the focus of our WAFF 48 Investigators report.
"Gee, you can sell porn all day long. But you can't sell a toy," says Sherrie Williams, owner of Pleasures and More Pleasures.
One sells adult sex toys and novelties, the other adult movies.
Williams was the lead plaintiff in a case challenging the ban on selling sex toys in Alabama.
"The government should never tell you we'll make that choice for you," says Williams.
But after nine years of appeals, the Eleventh U.S. Circuit Court of Appeals says these shelves should be wiped clean of naughty things.
Just the thought of this made some of you blush, some of you said, you don't care, but the most popular reaction was said best by one Huntsville resident.
"It should be I think each person's individual choice."
"That's everybody's personal opinion. If I want to do this I can do that," said James McJunkins.
As you can see though, the doors of this store, still wide open for business.
Williams can make more appeals and says she will if she has enough support.
The state agreed years ago not to enforce the law until the case was completed.
Williams says aside from interfering with private intimacy, the state's ban also violates first amendment rights and she'll consider suing on that basis as well.
To sound off log on to our website at www.waff.com and go to our message board.