Part 2: Peggy Lowe breaks her silence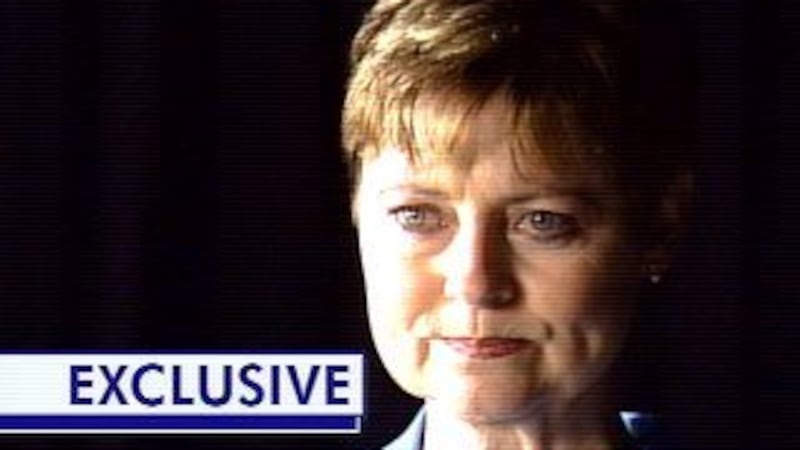 Published: Nov. 7, 2006 at 2:37 AM CST
|
Updated: Jan. 18, 2007 at 1:21 PM CST
Peggy Lowe is a name you may recognize immediately.
She's the twin sister of Betty Wilson, the woman convicted of hiring a hitman to kill her husband, Doctor Jack Wilson.
Lowe was also charged in the death of her brother-in-law, but unlike her twin she was found not guilty.
For the first time in more than 14 years she's breaking her silence.
She sat down for an exclusive one-on-one interview with WAFF 48 Investigator Georgi Bragg.
Lowe says her sister is innocent.
Betty Wilson was tried and convicted before Lowe ever stepped into the courtroom.
And her attorneys had the task of proving her innocence, in spite of her sister's conviction.
Lowe says her jury got it right, and Wilson's jury got it wrong.
"When did you and how did you learn about Jack Wilson's murder," Bragg asks Lowe.
"It was early on a Saturday morning," says Lowe, "The telephone rang and it was Betty.  She was hysterical.  I thought I understood her to say that Jack was dead. I went to our sister's house who lives here in town and betty was there and she was sitting out on the porch, out on a chair. She was just convulsing. She was shaking from the top of her head to the bottoms of her feet, just shaking."
Lowe goes on to say, "I remember going out onto the porch and asking somebody what happened and this woman said that Jack was murdered and I said, 'How?' And she said somebody beat him to death. And I think back to it, I felt like a cartoon character who can move with no muscle, no bone, no anything. I can remember sliding to the other side of that wall and sliding down to the floor and saying, 'Who would do a thing like that to Jack?'."
That was the beginning of a nightmare, Peggy Lowe says she's been living the past 14 years.
Only days after the murder, Huntsville Police arrested Betty Wilson, Lowe and a man she knew well named James White.
"I met Mr. White at the elementary school where I was teaching. It was before school started in the spring, or the summer. Mr. White had done some carpentry work for the teacher who occupied the classroom next door to mine," Lowe explains, "So when the next time he came up there, she introduced him to me. And I asked him if he would do the same thing in my room. And he agreed to do so."
That was the beginning of several carpentry jobs Lowe hired James White to do.
"The connection between James White and Betty, you. You asked her to help him. When did that happen, how did that happen," Bragg asks Lowe.
"Mr. White was doing work on our house," Lowe answers, "When I asked Betty if she would help him, if she would let him do some of the work at her house, I remember very distinctly, she said you know I will."
According to Lowe, White agreed to do some work in the Wilson's kitchen.
She even gave him directions to her sister's house on Boulder Circle.
But White never showed up to do the work.
This information was never mentioned at Betty Wilson's trial.
However, it was a vital piece of the story Lowe's lawyers argued in her defense.
"Were you shocked that James White was the murderer," asks Bragg.
"I was shocked that anybody was the murderer. I couldn't make it real. I couldn't connect Mr. White and Jack and I couldn't understand if Mr. White had done this, why Jack? Why would he kill jack? I still can't make it real," answers Lowe.
"Did you ever hear Betty make comments about wanting Jack dead or wanting out of the marriage," asks Bragg.
"No, no," responds Lowe, "Betty had been divorced once. Jack had been divorced once. They didn't want out of their marriage. Betty and Jack were comfortable in the marriage."
"Not happy, but comfortable," asks Bragg.
"I don't think they were unhappy. They laughed," Lowe responds, "Neither of them wanted out of it."
"What's been the worst part of this whole experience," asks Bragg.
"Jack's death has killed life as we know it and we're all continually punished for something we didn't even know anything about because Mr. White was such a liar and such a contemptible soul that he was willing to risk Betty and me to save himself," Lowe replies.
Coming up Wednesday, Lowe talks about how James White sacrificed the sisters to save himself, and the prosecution's theory that White killed Jack Wilson out of love for her.