Dead dogs dumped on Morgan County road fuel dog fighting speculation
Updated: Aug. 15, 2018 at 7:48 PM CDT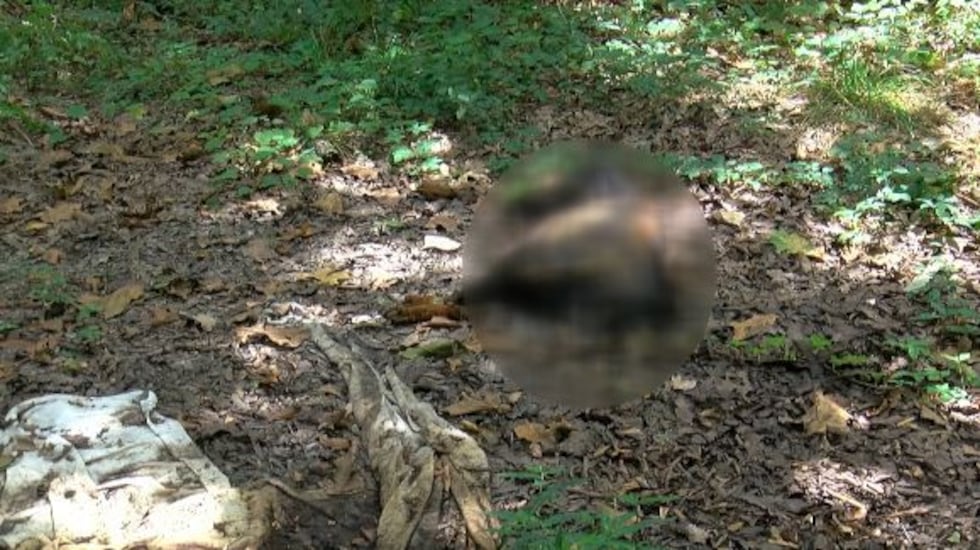 MORGAN COUNTY, AL (WAFF) - Dead dogs dumped. Animal activists said dog fighting is happening and they want city officials in Decatur to take action. It's a problem some said has been going on for three years.
The dog-dumping site is on Moulton Heights Road in Morgan County, and you can immediately smell the rotting carcasses.
"I think that might be one there," said Christina Little, who discovered the carcasses.
Little pointed out a dozen freshly dumped trash bags full of dog bones. She reported it to police last year and said it's happening again.
"Automatically, you tear up you start shaking. You're mad," Little explained. "I can't believe people could even do that and wake up the next day like nothing happened. Last year, just about every animal had a collar on it. If anything, they knew we were snooping around so they got smarter and removed collars this time."
She sent photos to Melissa Lance, the director of Rescue Rangers.
"This is not something new to our community but it's something that people need to be aware of and it's a horrible blight on our society and our community as a whole to realize that we have people that walk among us that are capable of this evil," said Lance.
Lance blames dog fighting and wants to see authorities and the city stop it.
"The bad thing is that dog fighting is becoming so mobile now they are doing what's called 'trunking,'" Lance explained. "They will actually lock two dogs in a trunk of a car and drive around with the dogs fighting and when the fight ceases then whoever's dog wins wins the money."
There are clear signs posted about fines for littering. Antony Johnson, Earl Henry and Ronald Swopes were arrested for criminal littering in June, according to Decatur police.
"If the law would get over here and enforce some things, maybe it would put an end to it," Little added.
The city states they'll continue to patrol the area.
If you know or have seen someone dump here call the anonymous tip line at 256-341-INFO.
"I want people to be aware that they do not ever need to leave their pets outside unattended because your pet could come up missing and end up over there," Lance added.
Copyright 2018 WAFF. All rights reserved.