Lt. Governor nominees vie for position in Alabama
Updated: Jul. 13, 2018 at 6:44 AM CDT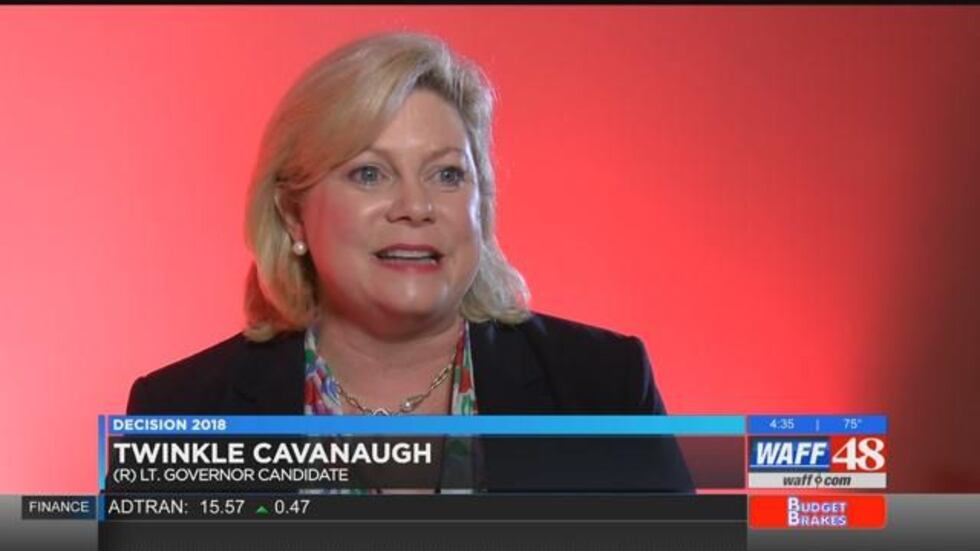 HUNTSVILLE, AL (WAFF) - It's been more than one year since Alabama had a lieutenant governor. Two are still vying to win the Republican nomination.
Twinkle Cavanaugh and Will Ainsworth are on the ballot for Tuesday's runoff election.
Cavanaugh says she wants to work with different agencies and boards and provide accountability for Alabamians.
"I have been in office now thanks to the great people of this state for seven and a half years. It's been a record of public service, it's been a record of really reducing the size of state government and giving more money back into the pockets of really hard-working men and women in this state," said Governor Candidate Twinkle Cavanaugh.
Ainsworth says his experience as a business owner will help to bring jobs to Alabama by expanding existing industries.
"I think you want somebody that's an outsider because you bring in different ideas and a new approach to Montgomery instead of doing the same thing for 30 years. We need to do better in education. We need to make sure we help all kinds of different leaders across the state," said Governor Candidate Will Ainsworth.
The winner will face Will Boyd in the November general election.
Copyright 2018 WAFF. All rights reserved.