Police arrest pregnant car theft suspect who jumped off I-65 bridge
Published: Jul. 10, 2018 at 6:32 PM CDT
|
Updated: Jul. 11, 2018 at 11:59 PM CDT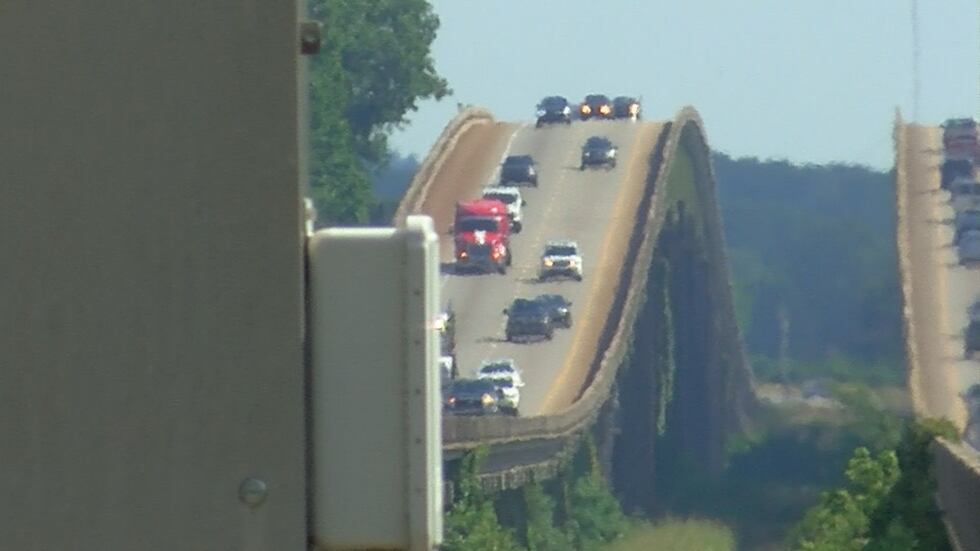 DECATUR, AL (WAFF) - A pregnant female suspect who reportedly jumped off the Interstate 65 bridge near the Tennessee River was taken into custody Tuesday afternoon.
Decatur police said the suspect and a male stole a black sport utility vehicle at a Chevron gas station off 6th Avenue and Church Street. Police said as the two suspects were fleeing the gas station they sideswiped an unmarked law enforcement officer's vehicle, which started the pursuit.
Police say a Franklin County deputy pulled them over at the foot of the Tennessee River Bridge. The woman got out and jumped nearly 40 feet to dry land. Authorities said she took off into the marshy area and it took them about two hours to find her and arrest her.
The search was on land, in the air and on water.
The man who was the passenger never got out of the SUV and was taken into custody without incident.
Multiple agencies assisted.
The incident slowed down traffic between the bridge and Interstate 565.
The woman was evaluated at Huntsville Hospital then released to Decatur police.
The suspects were identified as Crystal Kindley and Anthony Lyons. Both are charged with first-degree theft.
Copyright 2018 WAFF. All rights reserved.