Ancestry DNA helps Huntsville man find birth father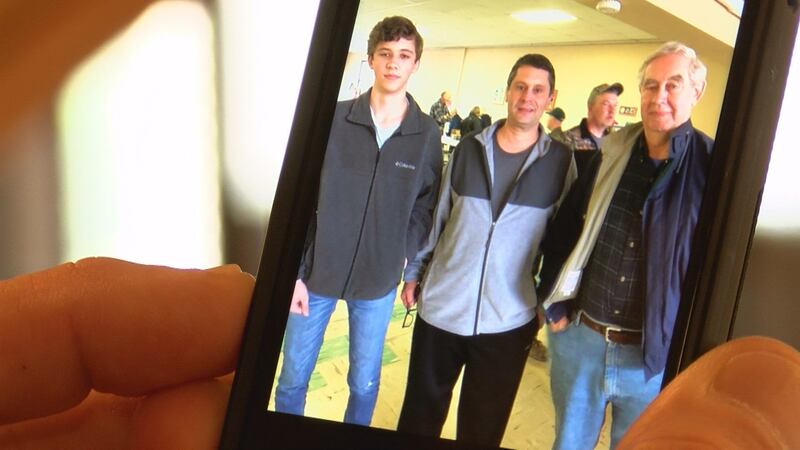 Updated: Jul. 2, 2018 at 7:07 PM CDT
HUNTSVILLE, AL (WAFF) - 2018 has given a Huntsville man a family he never knew he had.
Joe Massanelli was adopted at birth and was always curious to find out where he came from. After watching a series of ancestry DNA, he set out to find his biological parents.
He took the DNA test to learn about his ancestry and it came up with just one match: a first cousin by the name of George Marsinko.
"When I messaged him within 10 minutes he messaged back. 'You hit pay dirt. I know your whole story. I know who your mother is. I know everything," Massanelli said.
Within six months on New Year's Day, he spoke to his biological father, Jim Rorer, for the first time.
Fathers Day was extra special this year with celebrating this newfound family.
"I was blessed when we had our triplets because I have never seen the likeness in myself. Never would I have dreamed that I would not only be celebrating me being a father to my kids, but now I have a relationship with my birth father so it was wonderful to be able to interact with him," said Massanelli.
Now they talk every day, and his father visited recently.
"When Jim was watching the girls at the recital, he sat next to my mom and nudged her and said, 'That's our grandkids up there,' like a proud grandpa," Massanelli said.
"He never knew that he had a son that ever existed, and then to find out and want the relationship that he has, it's tremendous. It could only be driven by God and there has to be a purpose behind it," he said.
They already see similarities in one another.
"The first time we got in the truck together we threw our wallets on the console cause I don't like my wallet in my back pocket cause it bothers me and he said, 'You don't carry your wallet in your back pocket either, ha,'" said Massanelli.
Since the discovery, Massanelli has inspired others like his adopted sisters to take the steps to find out more about their ancestry.
"For people who have apprehension it's not like you are replacing anybody. You are just finding a part of your past," he said.
Copyright 2018 WAFF. All rights reserved.