Guntersville city truck, trailer pulled from lake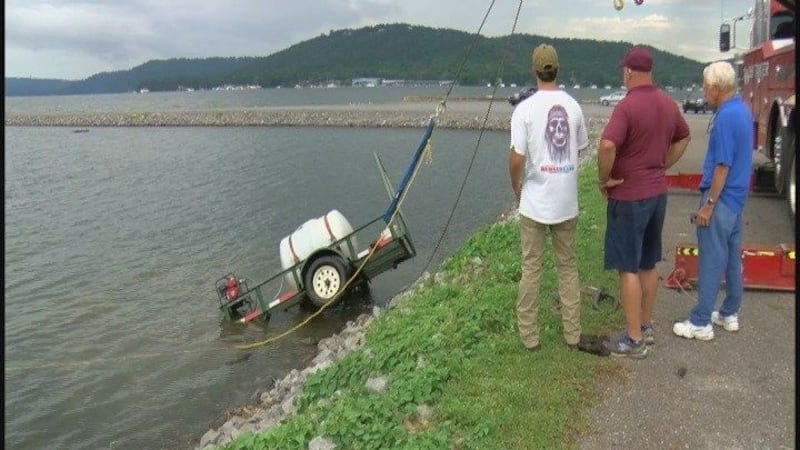 Updated: Jul. 2, 2018 at 5:58 PM CDT
GUNTERSVILLE, AL (WAFF) - There was an unintended splashdown at Lake Guntersville Monday morning. A Guntersville city truck and trailer are pulled from the lake after something went horribly wrong.
City officials say for whatever reason, the parked vehicle started rolling and there was no stopping it.
Crews pulled the trailer with the water tank on it out of City Harbor around 3 p.m. A short time later, they located and pulled out the truck.
City officials said the horticulture crew was there filling the supply tank with water to begin watering the downtown flowers around 8 a.m. For whatever reason, the truck began rolling and ended up in the lake.
Divers were called to the scene to locate and hook lines to the submerged truck and trailer so they could be removed.
City officials said one worker tried to get to the rolling vehicle but couldn't.
They're thankful nobody was hurt.
"He started but it was beginning to move too fast, and I'm glad that he didn't because we didn't want anyone hurt. It's not worth the price of a used vehicle and water tank for injuries to a city employee," said Guntersville Public Works director Mike Bush.
Bush said they hope now that the truck is out of the water there will be some clues as to what happened.
Either way he feels the truck is a total loss.
Copyright 2018 WAFF. All rights reserved.