50-foot hole that trapped Toffee covered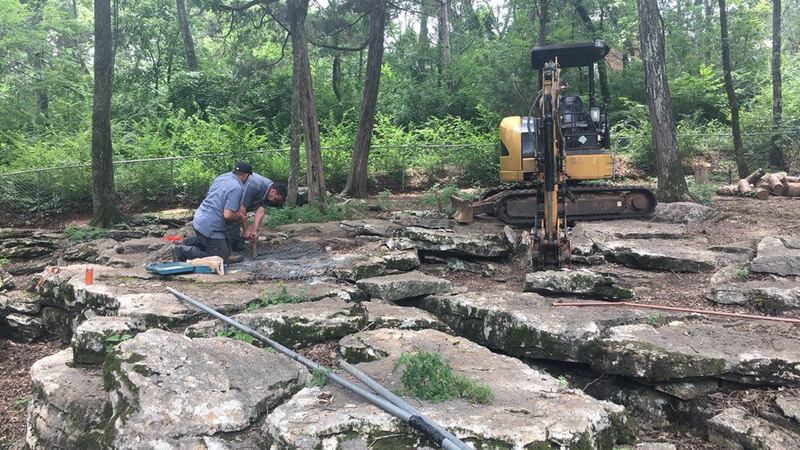 Updated: Jul. 2, 2018 at 7:41 PM CDT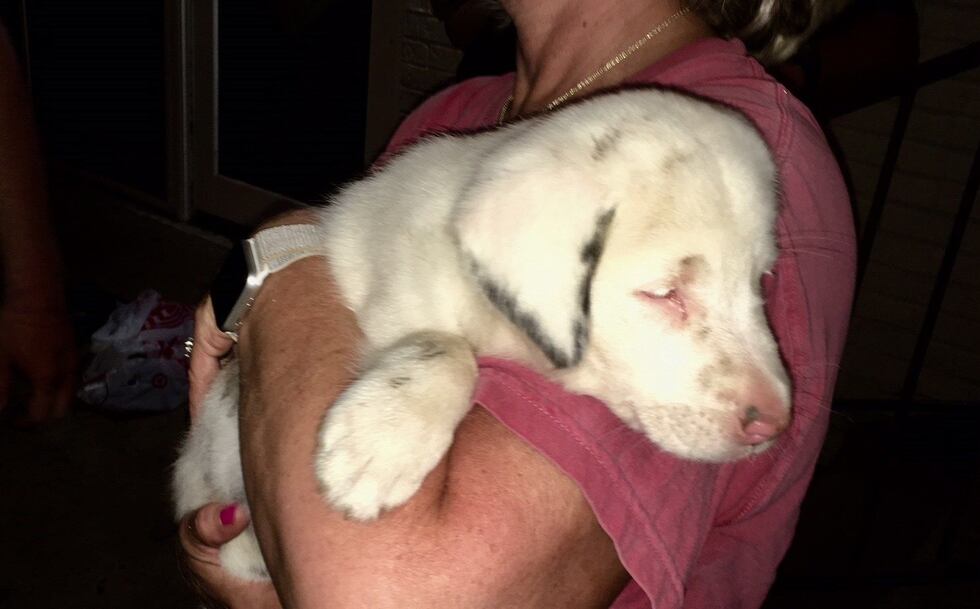 HUNTSVILLE, AL (WAFF) - A deaf foster puppy's rescue in south Huntsville captivated thousands of people across America and around the world. Toffee, an Australian Shepherd mix foster puppy, was out for a run at her foster mom's house Thursday when she fell down a 50-foot hole.
Now, her family is making sure that does not happen ever again.
READ MORE
Roto-Rooter was one the first companies onsite to help with the rescue last week. Now, they're making sure all of the cracks and holes will be covered up.
"Finishing this up here and take some stress off of them, Mr. and Mrs. Smith, you know is good too. That is another reason why we are here today trying to help them out so they can do their own thing and not have to worry about it," said Chris Creekmore, a Roto-Rooter technician.
Creekmore explained it's a pretty technical project.
"Put this chain-link over top of it, anchor it down onto the rocks, and then put the big rocks on top of it," he said.
The plumbing technicians had the camera keeping eyes on Toffee when she was underground.
"We were able to see down inside and move her around and stuff so that we could get her out without moving rocks and everything else," Creekmore said.
Toffee is happy, back playing with her siblings. She's a lucky pup to have made it out unscathed. She was sitting exactly 28 feet 3 inches and sat on a what is being described as a shelf.
"If she would of gone one way or the other she would have actually went down where the camera went was actually 50 foot so she was on a ledge like an overhang," Creekmore said.
Her foster family says they will do whatever it takes to never relive a rescue that some may never forget.
Copyright 2018 WAFF. All rights reserved.