Which bike helmets have the best safety rating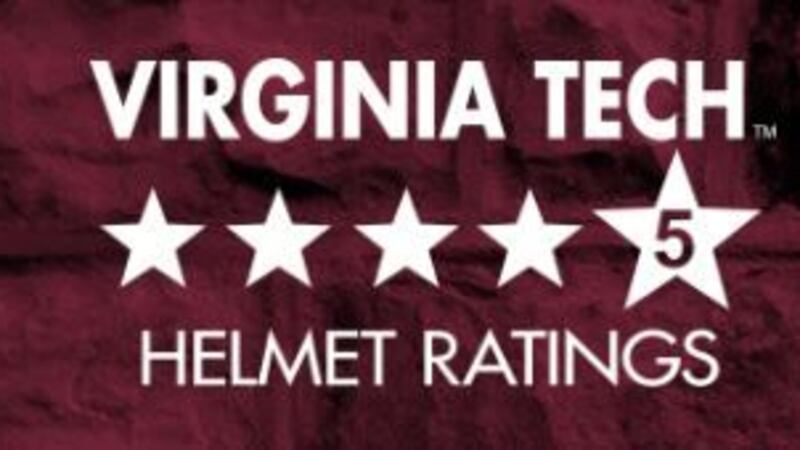 Updated: Jun. 26, 2018 at 4:45 AM CDT
(WAFF) - From NBC News
Any bike helmet for sale in the U.S. has to meet government safety standards, but details on a helmet's level of protection have been lacking.
"Protecting the head from impact is a complicated process," said David Zuby, Insurance Institute of Highway Safety.
Buoyed by its lab testing on football helmets, Virginia Tech researchers along with the IHS, studied adult bike helmets to formulate a rating guide as the number of cycling fatalities continues to rise.
The testing tried to replicate varied impact scenarios for bike crashes including helmets hitting the ground at an angle.
"To reduce the risk of concussion, you need to both reduce the linear forces acting on the head, as well as the rotational motion of the head," said Zuby.
Of the 30 helmet models tested 24 scored good or very good, only four received the highest safety rating of five stars.
"You might assume that buying the most expensive helmet would give you a safer helmet and it isn't what we saw," said Steve Rowson, Virginia Tech Helmet Lab.
The $200 Bontrager Ballista earned 5 stars, but so did the $75 specialized Chamonix.
What they, and other top-performing helmets, had in common was MIPS or multi-directional impact protection system.
For more on helmet safety ratings click here.
Road style helmets also performed better than urban style helmets. New findings to give cyclists a head start on safer riding.
Copyright 2018 WAFF. All rights reserved.