UAH setting new benchmark for tech in music education
Published: Jun. 17, 2018 at 2:52 AM CDT
|
Updated: Jun. 18, 2018 at 9:09 AM CDT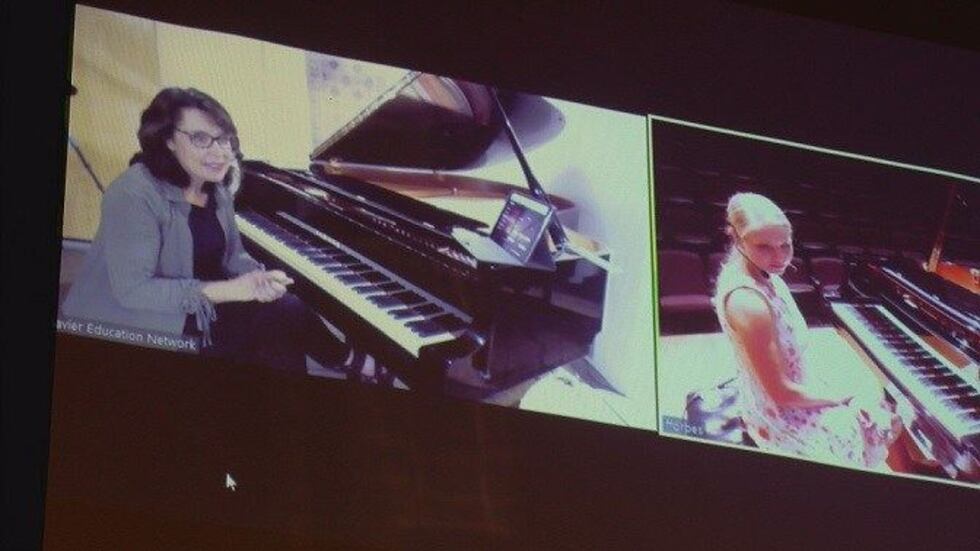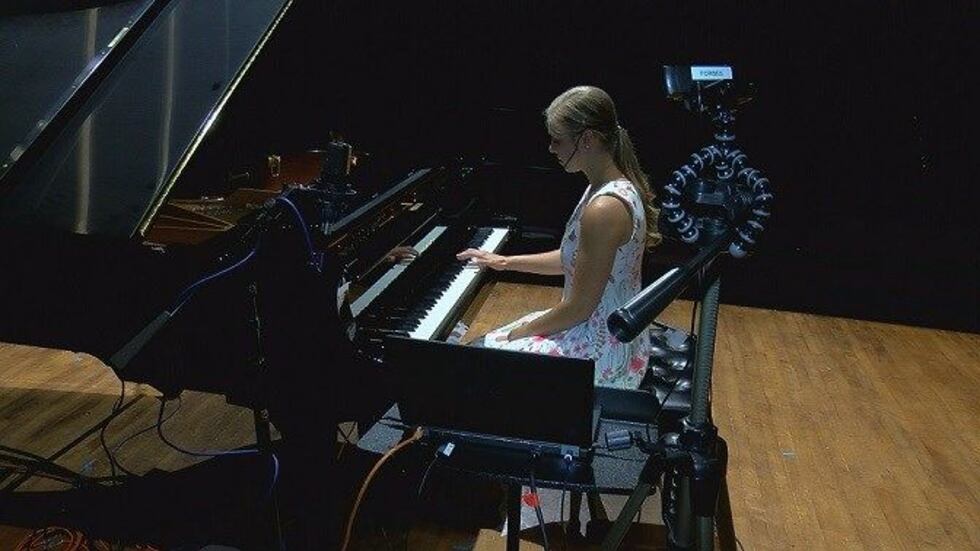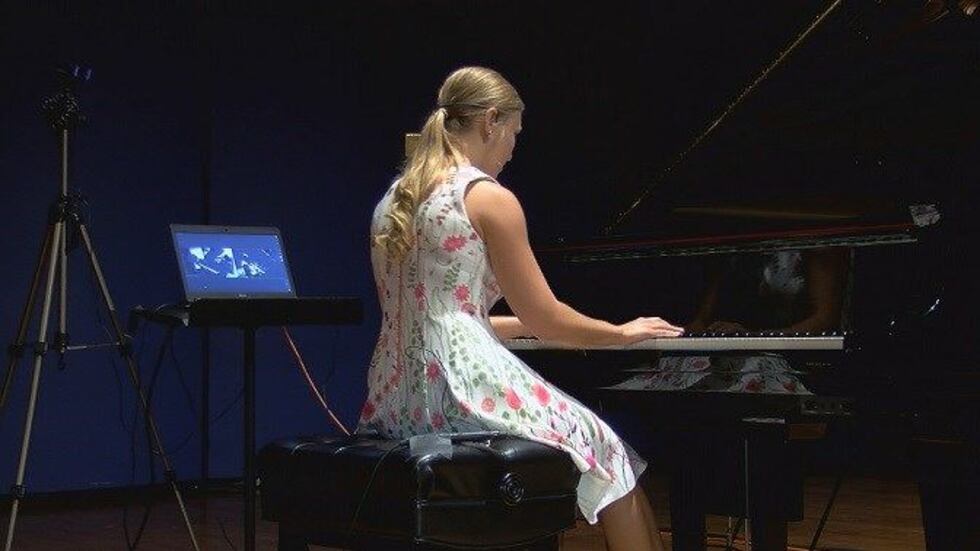 HUNTSVILLE, AL (WAFF) - The Department of Music at the University of Alabama in Huntsville has new cutting edge technology that's changing the way its students learn piano.
It's also setting a new benchmark for music education in the U. S.
The school celebrated its 50th anniversary last year, and used the milestone occasion to acquire a Yamaha Disklavier CFX concert grand piano (DCFX), the most technologically advanced instrument of its kind.
"It's one of 13 pianos in the United States and we are fortunate to be one of the institutions among just very few prestigious places to have this capability, to have a piano that can connect with the world," said Dr. Melody Ng, UAH Assistant Professor of Piano.
They are handcrafted and take a year to build, she explained. A teacher can conduct a live piano lesson thousands of miles away from a student.
Faculty members now incorporate the piano into the school's curriculum, to significantly enhance "remote" master class and distance learning opportunities for students.
UAH is now making routine use of Yamaha "Remote Lesson," advanced distance learning technology that enables highly nuanced performance data—the actual key strokes and subtle pedal movements made by a performing artist—to be transmitted back and forth between similarly equipped instruments over the internet, with perfectly synchronized video streaming between the two locations.
As an artist performs on a Disklavier in one location, the remotely connected Disklavier recreates the performance in real time—the instrument's keys and pedals moving up and down.
Casey Rickles is a recent UAH graduate who has played the piano. This week, she demonstrated how it works during a lesson with teacher in Denver.
"The keys on the piano in Denver were being played, as well as the petals. So everything was just live action, what I played was exactly what she heard, the dynamics, how loud or how soft I played was the exact same for her as well. As soon as I pressed my key, it immediately pressed her key," Rickles explained.
It makes it possible for UAH to conduct transcontinental piano lessons, master classes and performances between two Internet-connected Disklavier pianos.
The technology allows students to build connections and do collaborations all over the world without having to travel. Officials say it meshes perfectly with the DNA at UAH and Huntsville, both on the forefront of scientific innovation.
"Each key is fiber optics equipped. UAH is a pioneer in technological and scientific advances and this pushes advances in artistry through musical technology. This is a true product that represents UAH that embraces both arts and technology and engineering in this Rocket City town," Dr. Ng stated.
"The lessons have been awesome. One time I played a duet with someone. That was really interesting. I was on one side of the piano and it looked like a ghost was playing the keys next to me. so there's not many limits that you have with this piano," Rickles added.
One of UAH's short-term goals is to recruit students residing in China, having them record and transmit their audition performances over the Internet through the use of a Yamaha Disklavier. These virtual auditions will then be recreated on the remote Disklavier piano at UAH for evaluation.
UAH is one of only a few schools in the country to offer an accredited piano ensemble course, and members of the UAH Piano Ensemble have previously offered concerts using two pianos. The Disklavier allows student pianists to incorporate multiple pianos, remotely, into their performances.
"This isn't just the future of music at UAH, but the future of music period," said Dr. C. David Ragsdale, Chair of the UAH Department of Music. "UAH music students are grounded in a traditional music education with a technological thrust to fully equip them for 21st century careers."
Copyright 2018 WAFF. All rights reserved.