Safety expert warns about popular children's swim toy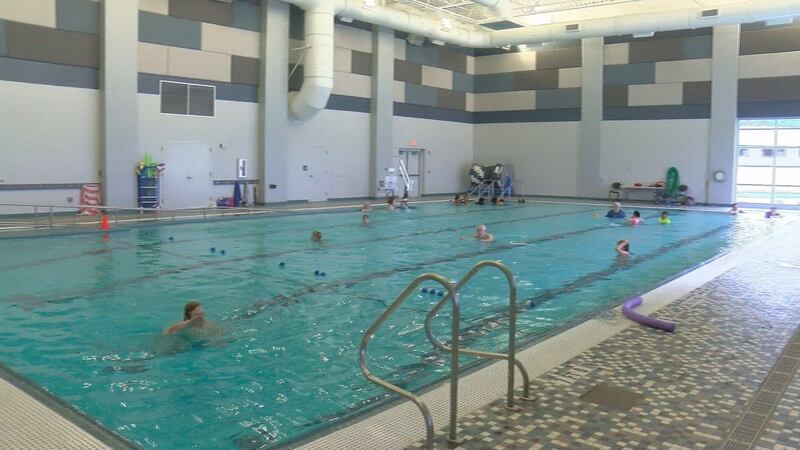 Published: May. 25, 2018 at 8:27 PM CDT
|
Updated: May. 25, 2018 at 9:03 PM CDT
HUNTSVILLE, AL (WAFF) - A popular summer water toy can be dangerous for your child.
Mermaid tails are trending toys for the pool, and water experts have a warning for you. Swimming experts at Huntsville Aquatic Center said those mermaid tails are best for photo ops and not swimming.
"If you want to get out and take a couple pictures in the shallow water playing with your friends, that's fine, but as far as swimming, they are not really used to swim," said Huntsville training and safety programmer Kimberly Putman.
She advises parents not to buy the mermaid tails. She doesn't allow them in the pool at the aquatic center. If your child does have a mermaid tail, here are her tips to keep your child safe.
"Make sure that they are in shallow water when they use it. make sure they are also in the water when the child uses it so when, if for whatever reason, they can't stand up, they can't get up, that they are able to reach down and get the child," Putman explained. "It's kind of like having a child that can't swim. Yes, they can move around but things can happen in this device that causes them to not be able to get back up."
She adds the fins that don't bind the legs together are better.
"The less part of the leg that is covered will reduce the risk because the more you bind the child, the less freedom they have to be able to maneuver to get out of the situation." Putman said.
Putman doesn't have an appropriate age for a child to get these devices because it all depends on how well they swim.
"If they can't get to the side of the wall, pull up to get air, or if they are not strong enough to pull up with just their arms or roll over onto their back, and if it fills up with water, the drag of the material itself can make it difficult to go from the bottom of the pool to the top of the pool." Putman said.
Putman said if you want to help your child learn how to dolphin kick the best tool is these flippers that separate.
Copyright 2018 WAFF. All rights reserved.