WATCH WAFF 48 on Amazon Fire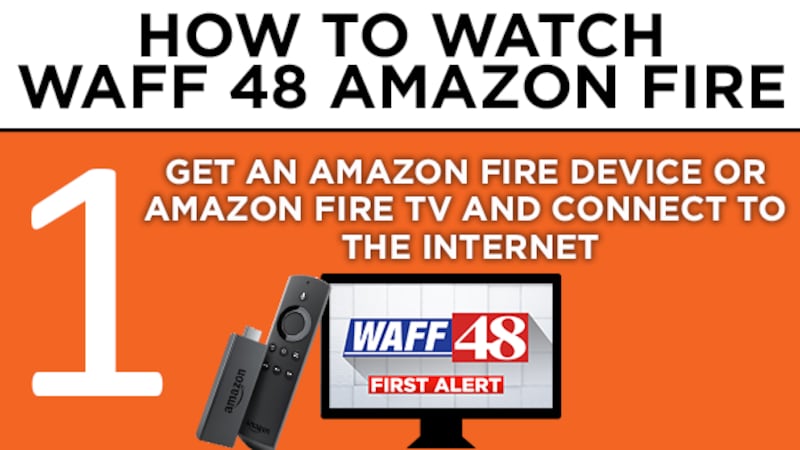 Updated: May. 17, 2018 at 4:52 PM CDT
WAFF 48 - WAFF 48 is on Amazon Fire! Now you never have to miss your local news and weather.
You can now catch the most recent newscast and local weather updates from Brad Travis and his First Alert Weather team. Looking for lifestyle updates? Look no further, 48 Now has you covered. From planning your weekend and learning new recipes to college sports and professional updates. WAFF 48 on demand is now your one stop for LOCAL information.
HOW TO WATCH: Our Amazon Fire channel is FREE!
1.You will need to purchase an Amazon Fire device. There are a couple different choices. Either an Amazon Fire stick or an Amazon Fire TV will work.
2. Connect your device to the internet.
3. Search "WAFF 48" in the search bar on your TV and add our channel.
4. STAY CONNECTED.
* If you are having difficulty downloading from your device or have multiple Amazon Fire devices, try downloading from the link below. *
If you're logged in to your Amazon account online, add our channel here