Alabama family reacts to new backup camera regulations after losing a child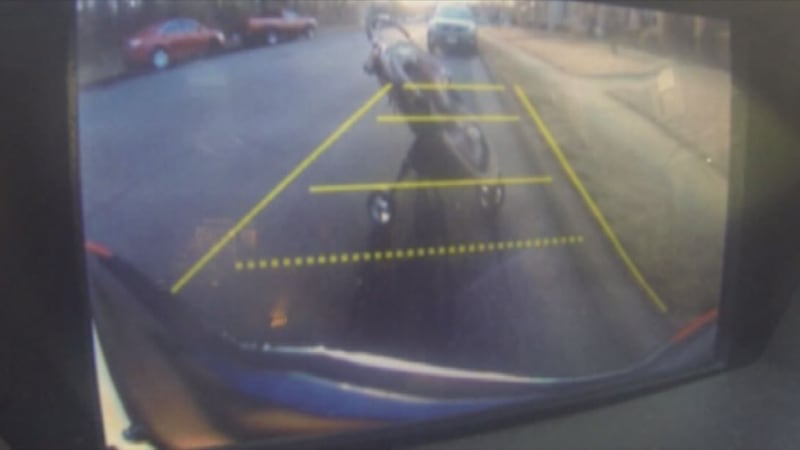 Published: May. 9, 2018 at 1:52 AM CDT
|
Updated: May. 9, 2018 at 3:00 PM CDT
(WAFF) - Any new car sold in the United States after May 2018 must include a backup camera as standard technology. For families like the Dahlens, it's been a long time coming.
"It's still awful, honestly. Still, seven years later, every day is still hard. I miss her every minute. It's still devastating," Brandy Dahlen said.
Dahlen, her husband, and their kids' lives took a tragic turn in 2010. Two days after their toddler Abigail 's second birthday, tragedy struck near home.
"I wasn't home actually. She was outside playing with her siblings. She chased a ball into our neighbors driveway. He didn't see her backing up his large SUV, and just backed right over her," she said.
Dahlen said doctors tried to revive Abigail, but five minutes after she got to the hospital, her daughter was pronounced dead from massive head trauma.
Unfortunately, the Dahlens' story isn't particularly unique in the U.S. Between 1990 and 2017, Alabama families lost at least 21 kids to back overs.
The total number in the U.S. during that same time frame is 1,395 deaths.
READ MORE
Since that horrible day in 2010, the Dahlens have channeled their grief into advocacy.
"Just trying to prevent other tragedies," Dahlen said. "Making people aware of the huge blind zone behind their vehicle, and fighting to get this legislation passed and approved."
Now, the mandate Dahlen is referring to has been approved after years of activists' fighting. Automakers are now required to equip all new vehicles with rearview cameras as standard technology. After the month of May 2018, every new car sold in America must include a backup camera.
"It was very bittersweet, I guess. Sweet in the sense that I feel like Abigail has made a difference in the world. She continues to make a difference. But bitter because I wish this had happened before we had to suffer our tragedy," Dahlen said.
Dahlen said even with this legislation victory, there's more work to do. She said there are still countless older cars on the road without rearview mirrors. Dahlen plans to continue pressing forward in honor of her daughter and working to get every car on the road equipped with a backup camera.
Copyright 2018 WAFF. All rights reserved.