FBI opens new forensics lab at Redstone Arsenal to examine digital evidence
Updated: May. 2, 2018 at 6:31 PM CDT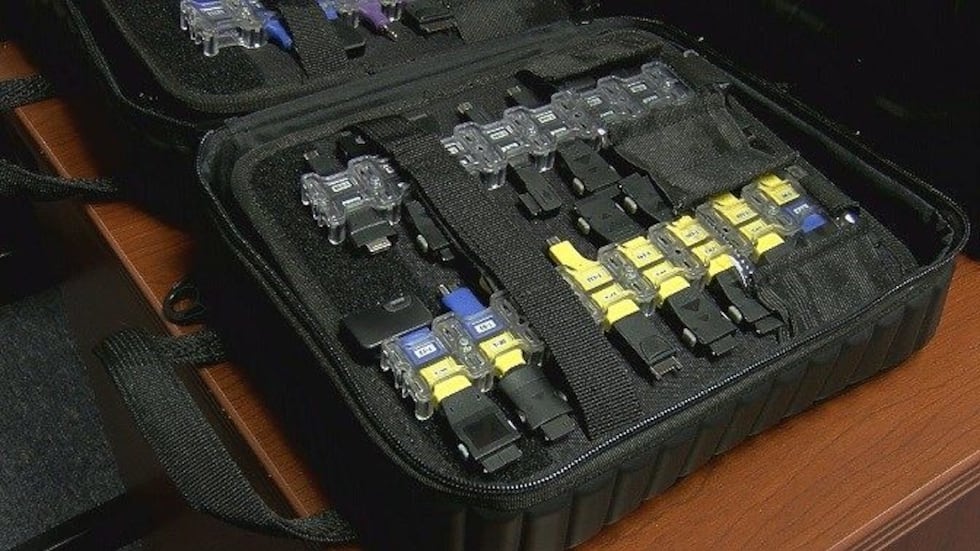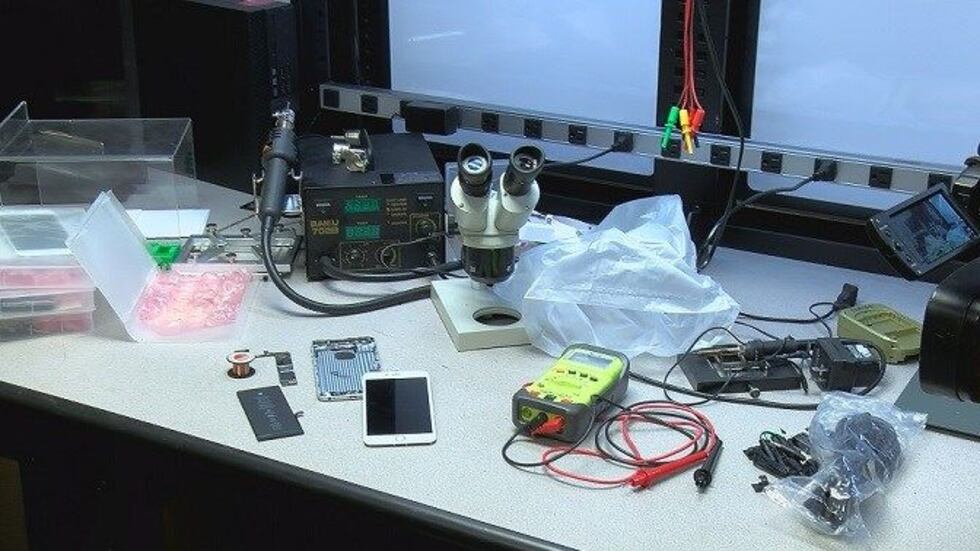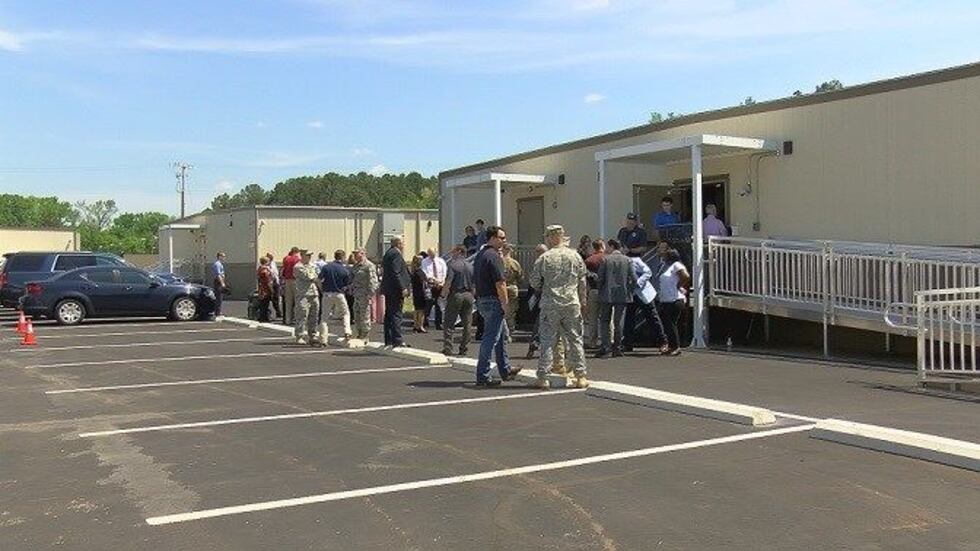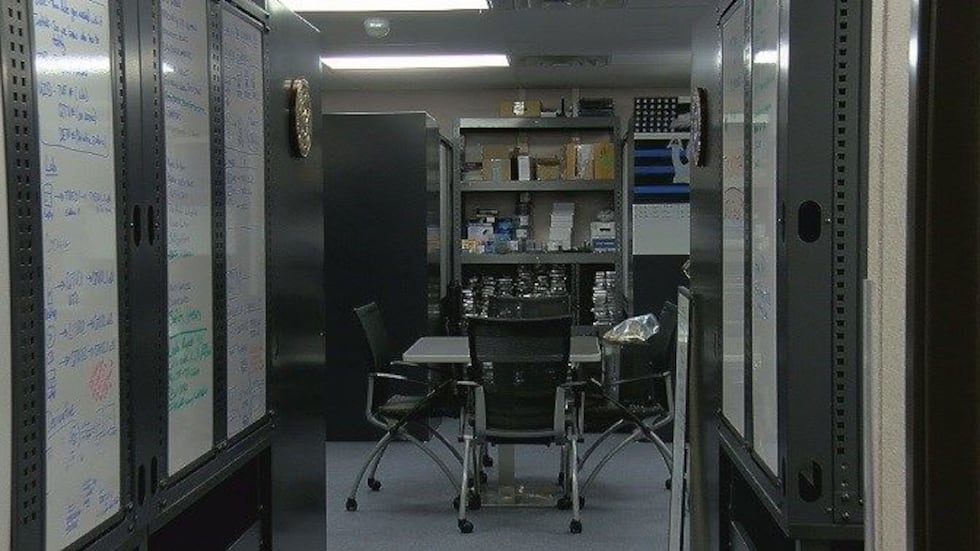 HUNTSVILLE, AL (WAFF) - The FBI is enhancing crime fighting capabilities in Alabama and across the southeast with a new facility in Huntsville.
The grand opening of Tennessee Valley Regional Computer Forensics Lab (TVRCFL) was held Wednesday on Redstone Arsenal.
It's one of only 17 labs in the country. It serves as a full service digital forensics lab and training center devoted entirely to the examination of digital evidence.
"It means your law enforcement agencies now have access to the many critical digital forensic services offered here at the lab. Nearly every crime that our participating agencies investigate, whether it be murder, cyber fraud, counterintelligence or counter terrorism, all of these types of instances typically involve digital evidence on a variety of devices," explained Johnnie Sharp Jr., Special Agent in Charge of the FBI's Birmingham Division, who oversees the TVRCFL.
The FBI provides the facility, equipment and training for the TVRCFL. Along with the FBI, four participating agencies will have staff members working at the multi-million dollar lab. The participating agencies are: The Huntsville Police Department, the Madison County Sheriff's Office, the Alabama National Guard Counterdrug Program and the Etowah County Sheriff's Office. The United States Attorney for the Northern District of Alabama is also a prosecuting agency partner.
"The FBI is able to bring now from our operational technology division and our engineering research facility, our ingenuity and design and engineering in assisting with electronic devices and media and encrypted files. All of that will come to bear with our partnership here in Huntsville at the Tennessee Valley RCFL," said Joe Carrico, Deputy Assistant Director of the FBI Operational Technology Division
Huntsville and Madison County law enforcement officials said the lab will be a vital resource for agencies throughout Alabama and southern Tennessee, calling it a "force multiplier."
"Now we have a team out here and they work together. This center is going to grow and it's going to be the premiere technology task force in the country, I feel, because we have such great resources in this community. From our military background, to our private industry, there's tremendous minds in Madison County and the Huntsville area," said Sheriff Blake Dorning.
Special Agent Sharp applauded the lab's achievements stating: "Prior to the TVRCFL, we did not have sufficient computer forensic capability to address the proliferation of cases involving digital media."
Members of more than 140 different agencies work side-by-side in the RCFLs nationwide to provide expert digital forensic services to any law enforcement agency in a lab's service area. Those assigned to the RCFL undergo extensive training to become FBI-certified as computer forensics examiners and must strictly adhere to the laboratory's quality standards.
Special Agent Sharp said North Alabama was the perfect spot for the new lab when the FBI made the selection for a new southeastern location.
"When you look at the technology and the cyber case here, it was a natural fit.  Plus, the relationship the FBI has with the Army and Redstone Arsenal, it was a marriage made in heaven," he added. "They don't call Huntsville the Silicon Valley of the south lightly. It only made sense that if you were going to have an RCFL in the southeast, it would be logically be placed in Huntsville, specifically on Redstone Arsenal."
Huntsville Police Chief Mark McMurray said the FBI lab very important to police work.
"They bring resources that local agencies don't have on their own. Already, the Huntsville Police Department has rewritten our directives. We've retrained every police officer to meet the need for digital evidence recovery which we were losing up until now. This is an important way to solve crimes in the future. I just can't stress how excited we are," he said during the grand opening event.
He added that it will help  agencies solve crimes faster.
"Eighty five percent 85% of what's going on on the internet is illegal- it's pornography, it's illegal sales of drugs, it's all kinds of activity and unless law enforcement gets ahead of it, we're not going to be effective. This is the kind of facility that's going to add strength to police departments and law enforcement agencies across the country," Chief McMurray stated.
Copyright 2018 WAFF. All rights reserved.