Residents concerned about safety of Scottsboro railroad crossing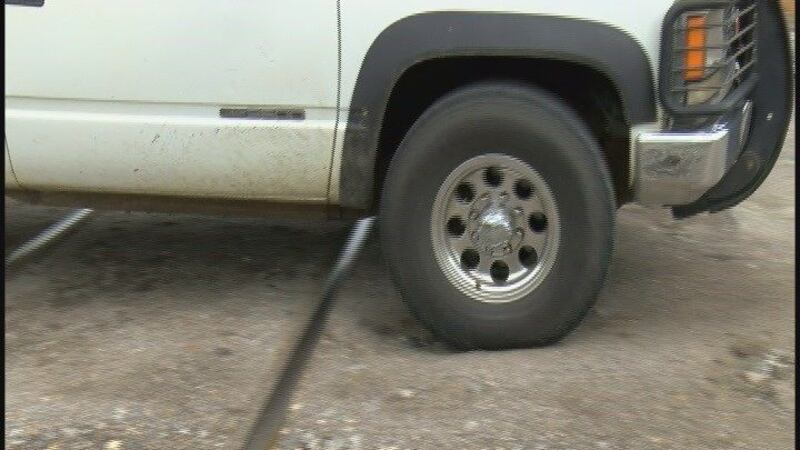 Updated: Apr. 24, 2018 at 7:37 PM CDT
SCOTTSBORO, AL (WAFF) - Some residents in Jackson County are concerned about a railroad crossing coming into the town of Scottsboro. They feel it's no longer safe.
Residents using that crossing say they're not happy with how it's being maintained, but railroad officials say they're working as quickly as they can.
The sounds you hear of vehicles traveling over the Tupelo Pike railroad crossing in Scottsboro can be concerning. Some residents say nothing is being done to fix that.
But officials with Norfolk Southern say it's part of a 17-mile track repair from Stevenson to Scottsboro. They say they first had to pull and replace the old rails and then remove the asphalt crossing and replace it with a temporary crossing.
Residents say that temporary crossing is washing away with every rain causing the concern of damage to vehicles.
"Oh, your car. You cannot cross it at any excessive speed. You have to barely get across. The cars fall in the holes and my concern too is that we have school buses that cross this track," said resident Sheila Hodges.
Railroad officials are urging patience as they have to halt railroad traffic in order to do the repairs which is adding to the repair time.
Officials say they are working as quickly as they can to make the repairs but didn't give us a deadline on the work.
Norfolk Southern issued the following statement:
Norfolk Southern is working to make repairs to the crossing at Tupelo Pike as quickly as possible.

Some background: NS is replacing the rails along a 17-mile stretch of track between Stevenson and Scottsboro, Ala. The process has multiple steps. The first step is for a track crew to replace the rails, which requires removing the smooth asphalt surface across each road crossing, and adding a temporary filler material. The next step is for a second track crew to restore each crossing, smoothing the roadway with asphalt.

In most cases, the track work is completed successively. Unfortunately, in this case, due to increased business levels, we were not able to complete the job as quickly. (In order to do this track work, all rail traffic must be halted.)
Copyright 2018 WAFF. All rights reserved.