Alabama A&M University and Toyota announce new collaboration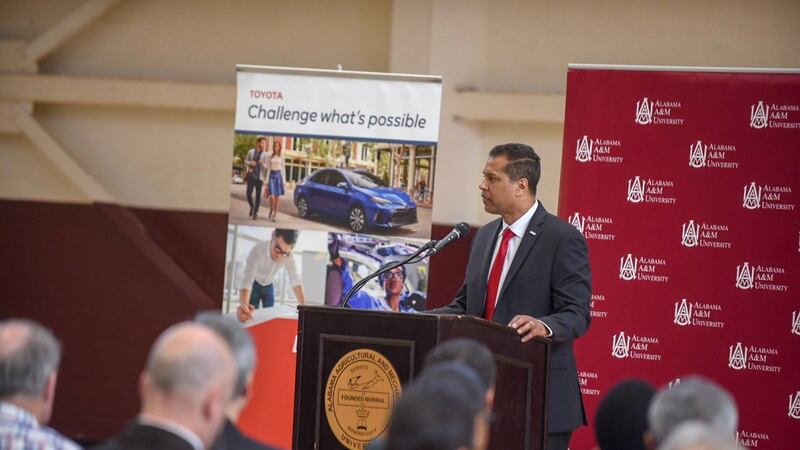 Updated: Apr. 13, 2018 at 1:39 PM CDT
HUNTSVILLE, AL (WAFF) - A new partnership between Alabama A&M University (AAMU) and Toyota Motor North America was announced on Friday.
The initiative will facilitate a project called "Clean Low Emissions Approach & Novel Transportation Innovation Practice," which looks to bring local community members and students together in hopes of finding better ways to connect people with education and jobs and expand usage of zero or low-emission vehicles.
"Through this project, we will engage students with hands-on learning to address real world problems," said Dr. Ernst Cebert, a professor at AAMU and the project facilitator.
Toyota is providing a grant of $300,000 to fund the initiative, which is set to be the first of a series of university mobility initiatives across the U.S. to be announced by Toyota.
The grant will also include scholarships for students accepted into the program. Students will work with community members to better understand their mobility changes before designing, prototyping and implementing a pilot program.
AAMU previously received funding in 2017 from the Federal Transportation Agency to purchase zero/no-emission electric buses for its fleet.
Copyright 2018 WAFF. All rights reserved.