Urban Engine to celebrate 3 year anniversary with big event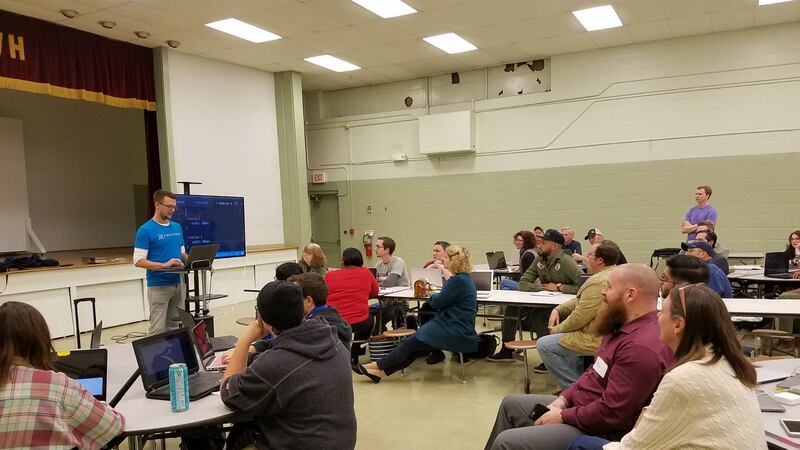 Updated: Apr. 10, 2018 at 5:24 PM CDT
HUNTSVILLE, AL (WAFF) - Urban Engine, a non-profit organization that supports entrepreneurship in the Tennessee Valley, is celebrating its anniversary with a special event. 

CoWorking Night, the organization's most popular program, is a weekly networking opportunity that invites members of the startup community to meet, learn and grow.

Urban Engine Executive Director Toni Eberhart is excited to celebrate the organization's third anniversary on Wednesday, April 11 during a special CoWorking Night event.

The anniversary event starts at 5:30p.m. at Huntsville West.

"Providing a platform for people to meet one another with complementary skill sets, or to help them pass those growth hurdles are really important," said Eberhart. "We've seen a tremendous amount of success with CoWorking Night, and being able to facilitate that, which is one of the reasons why we plan to celebrate big time this week."

Axe throwing will be featured at the event for those looking to blow of a little steam. Huntsville City Councilman Devyn Keith will be the keynote speaker.

Eberhart also said a big announcement involving a global partnership will help Urban Engine deliver even more options to local entrepreneurs.

"Creating a foundation for accelerated growth and technology advancement within our community is critical to ensure the success of our continued economic development," said Harold Brewer, Chairman of Intuitive Research and Technology Corporation, a Huntsville-based, aerospace engineering and analysis firm. "The community partnerships we seek to align with are forward-thinking, innovative in their practices and aim to create a more prosperous environment for our employees and the greater Huntsville area; Urban Engine is a perfect fit for us in that regard, and we're thrilled to be part of their continued success."

"You don't have to be actively working on or for a startup to participate or become a member of our community," said Eberhart. "At its core we are about bringing together like-minded people who have an interest in being proactive and contributing to Huntsville in whatever way is meaningful."

Wednesday's event is free, but sending an electronic RSVP is encouraged.

You can learn more about future events on Urban Engine's website.


Copyright 2018 WAFF. All rights reserved.