EXCLUSIVE: Mother of murdered 3-year-old speaks
Updated: Apr. 6, 2018 at 10:45 PM CDT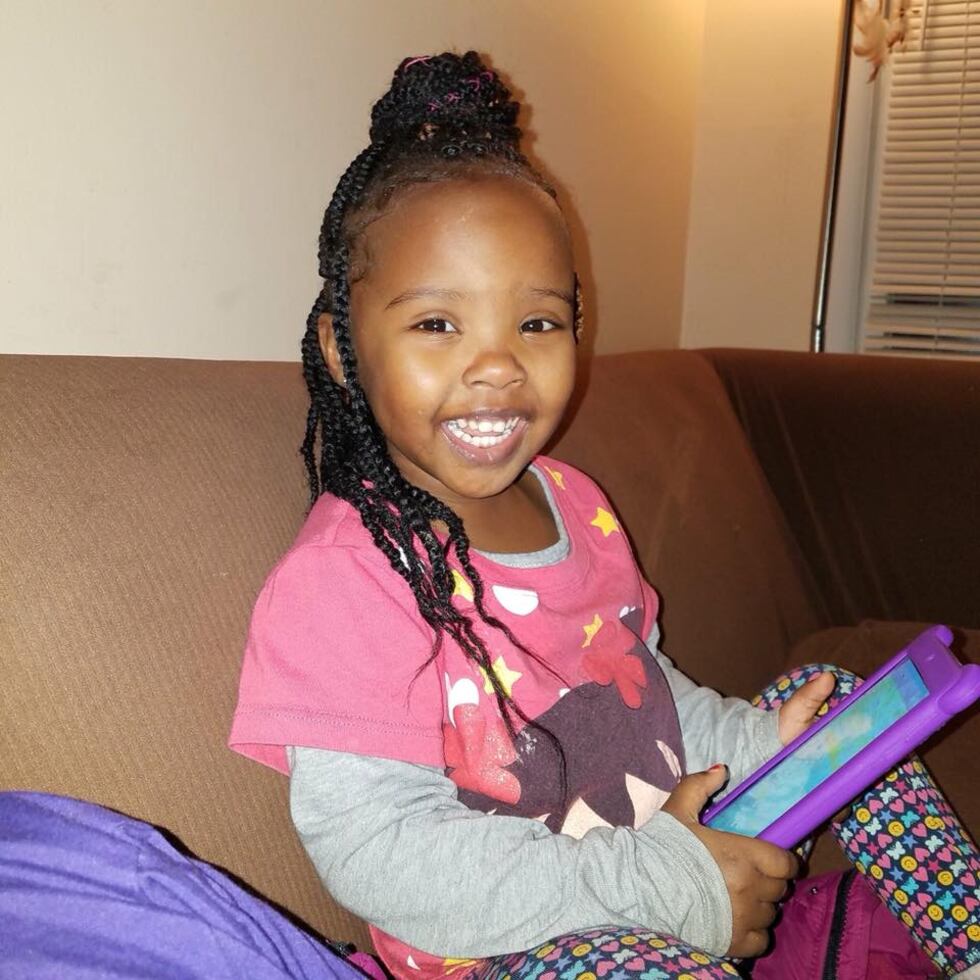 HUNTSVILLE, AL (WAFF) - Losing a child is every parent's worst nightmare. But to have your child shot and killed right in front of you is unimaginable.
3-year-old Livia Robinson was shot and killed in her Huntsville home just a little over a month ago. Now, her mother is speaking out.
[READ MORE: 'Sweet Livie': Family mourns toddler killed in drive-by shooting]
Memories of her sweet Livie are all Me Me McComb has to cling to. She still remembers how excited she was when she found out she was pregnant with Livia.
"I just knew that this is a girl. This is a girl. I don't know how I knew it. but I could just feel it. this is a girl," she said.
McComb says Livia was the light of her family's life from the day she was born.
"Oh my goodness, the way she was, she just loved people. I would say she is nothing like me. She just loved everybody," she said.
Livia grew up in church and attended a Christian day care. McComb says one of Livia's favorite things to say to her was "Momma, let's pray."
"She would say, 'Jesus' and I would repeat after her, 'Jesus,' and then she would say, 'Now you say the rest.' I would say, 'No, you say the rest.' The last time we prayed together, she repeated after me, which was the night before," McComb said.
McComb says that night before was quiet and uneventful.
"The last night she was with me, I put her in the bathtub. I let her play. I don't normally let her get in the bathtub by herself. Friends made fun of me because I still gave her baths in the sink," she said.
McComb said Livia ate some ice cream, played with her father, watched TV and then she wanted to pray before she fell asleep. But she says the next morning Livia just wasn't herself.
"She was just crying, I was like, 'What's wrong?' and she said, 'I don't know.' That was her favorite thing to say, 'I don't know.' I got her ready for school and she was still crying and I said, 'What is wrong?" and she said, "I don't know."
According to her mother, Livia cried all the way to school but was her normal happy self when she returned that afternoon. But no one could know that in a short few minutes, her life would come to a violent, horrific end.
"She was just running around eating. She had some fruit snacks and a fruit punch drink. She didn't even get a chance to drink. She got a chance to eat her fruit snacks, and she was just gone. She was gone. We were about to order some pizza and she was just gone," McComb said. "My baby was just running around playing and she was just gone."
McComb says she saw "everything just happened too fast. It happened really fast."
McComb says Livia was standing next to her when she was shot, and the next thing she remembers is "them telling me that they had done everything they could for my baby."
"They gave her the EpiPen. They opened up her chest and massaged her heart. They did everything they could for her and she was just not coming back. She was gone. Just like that, gone. That was my only child, gone. I went through so much to get her here, just like that," she said.
[READ MORE: 3 facing capital murder charges after toddler killed in drive-by shooting]
McComb says she still thinks about Livie.
"My baby is supposed to be getting out of school now, telling me what she ate, telling me the Bible verse she said," said McComb. "She didn't even make it to kindergarten."
McComb says says she is clinging to her faith to make it through each day.
"I've been going to church and doing a lot of praying and asking god to give me strength, begging God to give me strength to make it one more day and not to lose my mind. Not to do something crazy. It's been so hard," she said.
She has returned to the house where Livia was shot and says it's where feels closest to her. She says at times, she hears her little girl speak to her: "Momma, it's alright. I am going to heaven. I OK."
And even though it should, it gives her no solace, and she says even though times were not always easy.
"I would rather have her and struggle than to be here and she's dead. She's gone. If I could trade everything to have my baby back, I would," she said.
When asked if did she have anything to say those who took her sweet Livie away from her, McComb said, "They had 26 years to live, to do right, get themselves together. They didn't do that. Livia didn't even get to 5. She didn't get a chance to show who she was going to be," she said.
[READ MORE: Vigil for 3-year-old shooting victim brings crowd from near and far]
McComb says she misses everything about Livia, even the little things.
"No more doing her hair, getting her dressed, getting her dolled up, getting her ready for school. None of that. It's all ruined. That was my only child," she said.
McComb says she still can't believe her sweet Livie is gone.
"I thought she was going to fight. I was praying. I was begging God at the top of my lungs. I was begging him to spare her life. But she had to go. She shouldn't have had to go," she said. "It's not fair. It's not right. It's not right."
McComb says she wants Livia's legacy to be "love." Because her baby truly loved everyone she met. Livia's birthday would have been May 31. She says she is going ahead with her party complete with the "Frozen"-themed cake Livia insisted on. She also is planning a balloon release at her gravesite.
McComb says she wants to set up an endowment fund for other parents at Livia's school to help with tuition when they fall on hard times.
Copyright 2018 WAFF. All rights reserved.