Madison City Board of Education announce Safety and Security Fund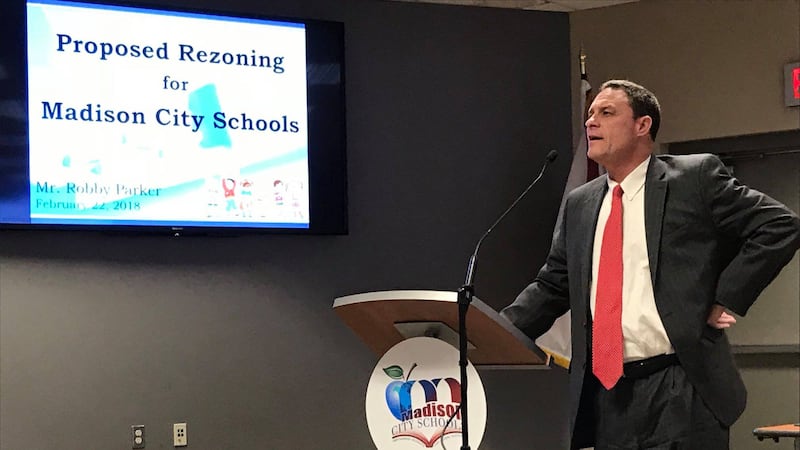 Updated: Apr. 6, 2018 at 2:08 PM CDT
(WAFF) - The Madison City Board of Education announced an initiative regarding school safety and security on Friday.
The board determined a need for more school resource officers (SROs) and mental health counselors at a work session on March 27.
Superintendent Robby Parker wants to add six SROs to the current group of eight, making it possible to have full-time SROs in every school, with two in each high school.
Additional counselor and mental health services will "fill the gap" from growing enrollment and be a preventative step to help avert school violence.
The needs will cost $750,000, which the school system does not have without sacrificing teaching units.
The Safety and Security Fund is set to go on the school system's website, where people will be allowed to make tax-deductible donations.
Copyright 2018 WAFF. All rights reserved.