MAP: Public storm shelters in the TN Valley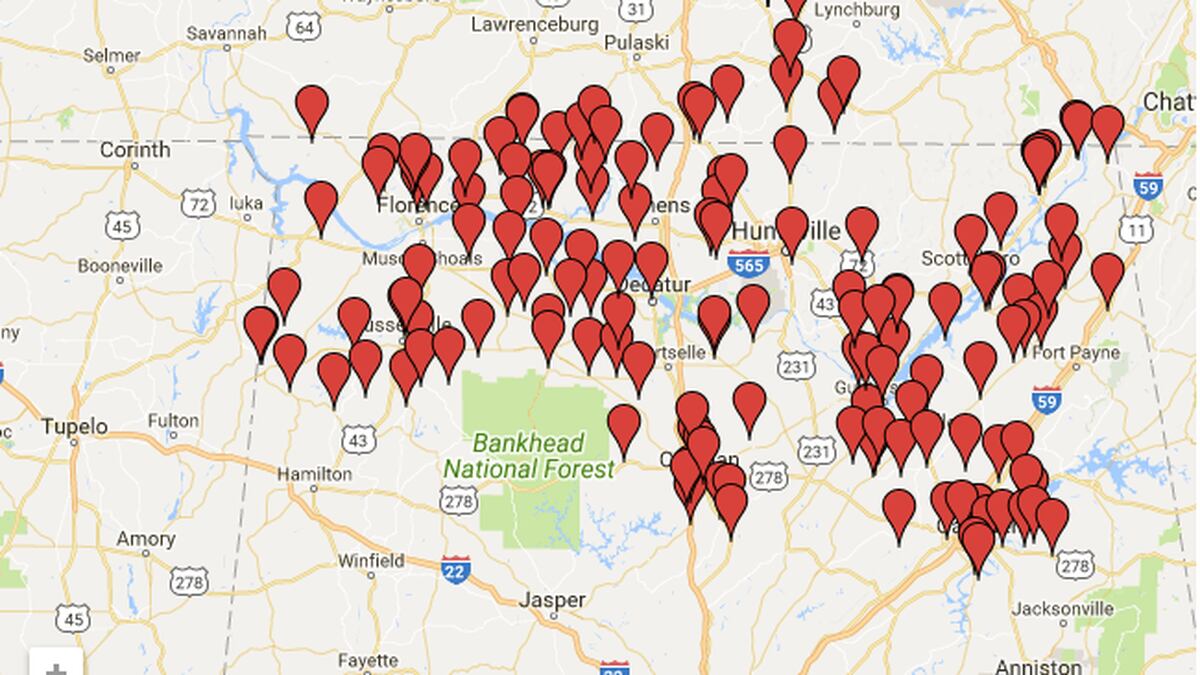 Published: Mar. 18, 2018 at 4:38 PM CDT
|
Updated: Mar. 19, 2018 at 10:36 AM CDT
(WAFF) - WAFF 48 is constantly working to keep a running list of storm shelters available in the event of severe storms. Keep in mind that most shelters are only open in the event of a Thunderstorm Warning or Tornado Watch. If possible, call ahead before making plans to travel to a shelter.

[MAP: Click or tap for public shelters in the Tennessee Valley]

Do you have an update to the map below? If so, fill out this form and let us know.
Copyright 2018 WAFF. All rights reserved.