Huntsville man sentenced to 30 years for DUI wreck that killed 3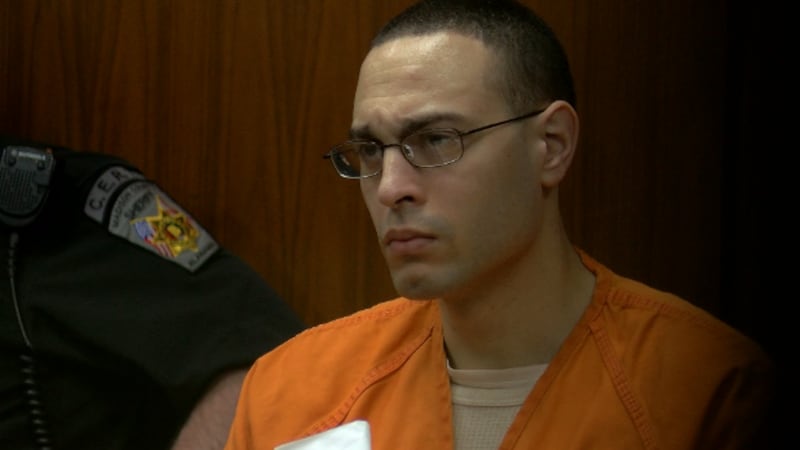 Published: Feb. 23, 2018 at 5:46 PM CST
|
Updated: Jun. 6, 2018 at 11:44 AM CDT
MADISON COUNTY, AL (WAFF) - A Huntsville man who was drunk and driving the wrong way on Interstate 565 when he struck and killed three people has been sentenced to 30 years after pleading guilty to three counts of reckless murder.
[READ MORE: Huntsville triple-murder suspect accused of violating bond]
Carai Cortez struck a sport utility vehicle head-on in May 19, 2016, killing Alexa Hannig, her 3-year-old son, Hayden, and her boyfriend, Ben Johnson. Cortez had an alcohol level twice the legal limit.
Cortez does not have the possibility of parole and will have to pay a $60,000 fine plus $10,000 for victim compensation.
There was not a dry eye in the courtroom Friday. What happened almost two years ago shattered the lives of so many.
"I look forward to dwelling on the blessings that Alexa, Ben and Hayden truly were," said Callie Brown, one of Hannig's best friends.
Three lives cut way too short on . It's a day that changed many forever.
"She had a heart the size of this state she was the epitome what an amazing single mom is like," Brown said.
The judge hopes the families can one day dwell on that more than the grief they feel now.
"The only thing that has gotten me through the past 21 months is my faith and I know I will see them again. I forgive Carai because I have to. I am instructed to," Brown said.
Madison County Assistant District attorney Shauna Barnett said this was the most profound emotional sentencing hearing she's ever experienced.
"To see that young boy in his car seat is what is going to stick with me forever, and the faith of these families and the trust of these families have in our office and in me and the officers that work these wrecks, I'll use the words blessing like the judge said," Barnett said.
Cortez pledged to spend the rest of his life talking to others about the consequences of drunk driving.
"I wholeheartedly believe he will do that. He has been remorseful since day one. He has not shown any hate towards the family, never shown anything but heartache and sorrow for what he did, and he knew the gravity of the situation right out of the gate," said attorney Chad Morgan.
Cortez's attorney hopes his client now gets a chance at redemption.
"When I talk to the kids in my family, the young adults, the teenagers, this is the case that you talk about. You don't have any history, you're a young kid going to college, you have everything to look forward to in your life, and you make one mistake and a mistake like this can cost you your life and life behind bars and this is that case," Morgan said.
A message to take away is no life is worth someone drinking and driving. Remember the price both these families are paying from a single terrible event.
Copyright 2018 WAFF. All rights reserved.