Public meeting set for Madison school rezoning proposal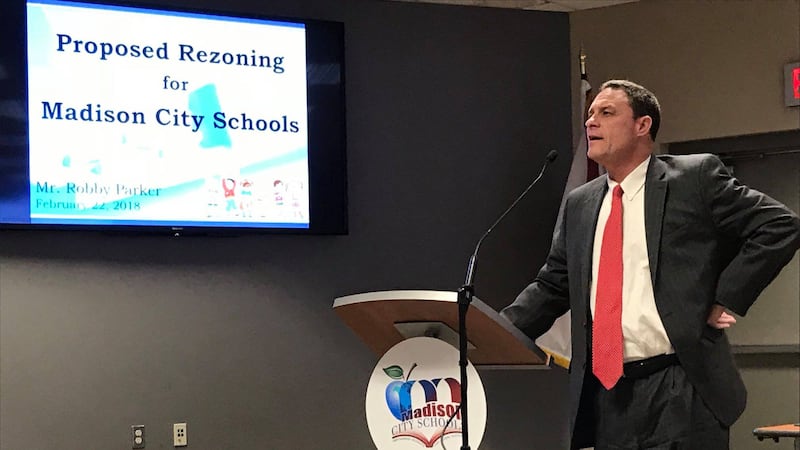 Published: Feb. 23, 2018 at 10:15 AM CST
|
Updated: Feb. 23, 2018 at 10:38 PM CST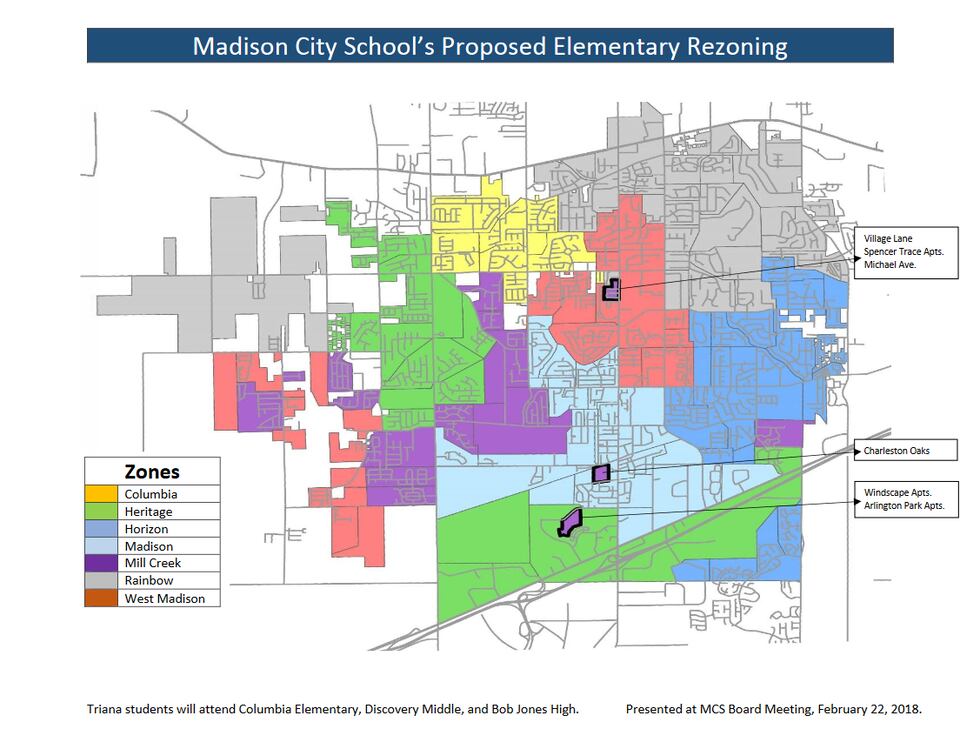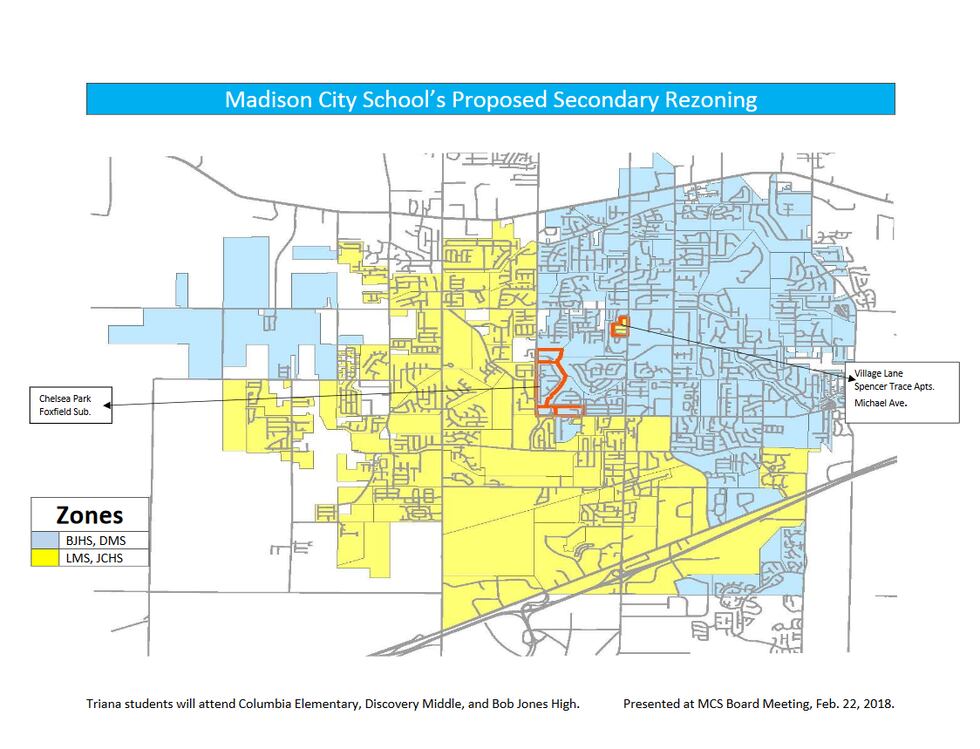 MADISON, AL (WAFF) - A number of students could be going to new schools in Madison next year.
Madison City Schools Superintendent Robby Parker introduced the proposal at Thursday's board meeting.
Parker presented two maps that would involve rezoning parts of Madison for a handful of areas.
The largest is the Foxfield subdivision that is currently zoned for James Clemens. If the proposal is passed, nearly 200 students will instead go to different schools starting in the 2018-2019 school year.
The school system states that waivers would be considered for any secondary school students currently enrolled in grades 7-11.
A post on the Madison City Schools Facebook page states: "The proposal affects less than 2 percent of students yet assures a better socio-economic balance in school populations districtwide."
A public hearing on the rezoning changes has been set for March 1, beginning at 6 p.m. at the central office.
The proposal will have to pass final approval from the board in March.
"We have zoned schools to where, socioeconomically, they are equal," said Parker.
"This is a very small strategic rezone. I know it's not very small to the people it affects, but it's about 2 percent of our student body," he said.
Parker also sent the following note out:
Everyone,

This week I proposed a rezoning plan that reassigns some areas to different schools.
The proposal was designed in an attempt to impact as few people as possible. To the 200 or so students it will affect, my heart feels the concerns. Therefore, I am recommending that any middle school student currently enrolled and affected by the proposed secondary rezone, be allowed to complete a waiver form to allow you to finish attending your school, as long as you provide transportation.  That means any student in grades 7-11 who is recommended to be rezoned can remain in that school and graduate from the high school they are currently zoned to attend.
Let me talk for a moment about why this rezoning is necessary.
The hallmark of Madison City Schools is that our district is not one of haves and have-not schools.
Every school in Madison is a high performing school. No matter where you live in Madison, you are zoned for a quality school.
Our district has remained that way because superintendents and boards before me had the courage to take the necessary steps to keep schools similar socio-economically to reflect the diversity of the district.
Why is this balance important? I believe every child in Madison deserves equal opportunities to thrive. Children in schools of high poverty don't have the kind of peer influence, PTA support, and other conditions that more balanced schools have. A strong school district feeds off of itself, making individual schools powerhouses for learning.  
Look at the recent state-issued report cards. Madison City was one of only two school districts out of 137 statewide where every single school received an A. That's outstanding. The other was Mountain Brook, which virtually has no poverty.
There's no question that we have the best kids, the best teachers, and the best parents in America. We also know that we are growing rapidly. Anyone who has lived in Madison for a while knows that rezoning is a fact of life here. It has never been easy, but our town is better because of it.

Robby Parker
Copyright 2018 WAFF. All rights reserved.