Fire destroys Sir's Fabrics in Fayetteville, TN
Published: Feb. 11, 2018 at 4:51 PM CST
|
Updated: Jun. 6, 2018 at 11:44 AM CDT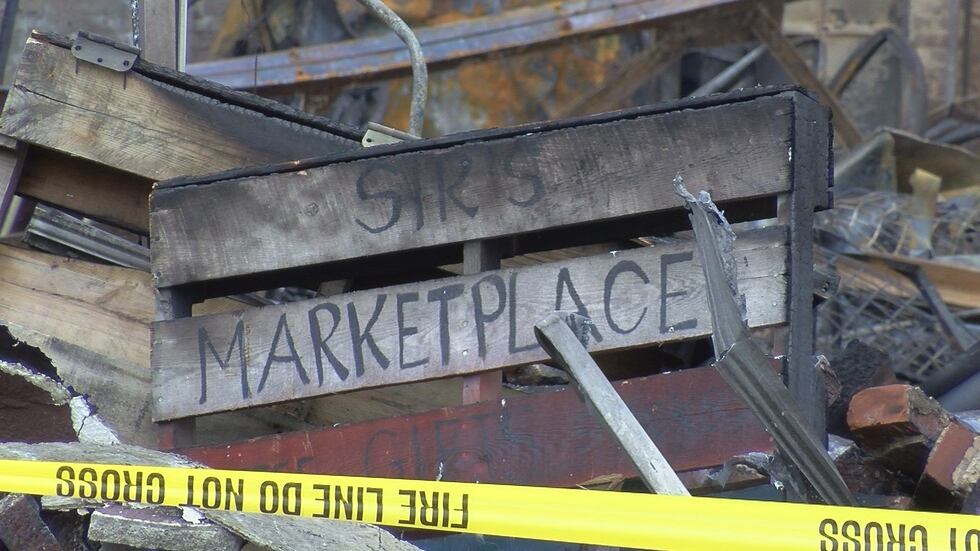 FAYETTEVILLE, TN (WAFF) - Sir's Fabrics in Fayetteville, Tennessee was destroyed after an earlier fire at the historic location reignited around 1:30 a.m. Sunday.
Firefighters in the area responded to the initial call around 6 p.m. Saturday. Crews said they remained on the scene until after 11 p.m. when they believed the blaze had been fully extinguished.
Less than three hours later the building was fully engulfed.
Firefighters remained on the scene throughout Sunday morning.
At least one local church service had been canceled due to the continued presence of emergency vehicles.
The fire also spread to part of the Lincoln Theatre, which physically touched Sir's Fabrics. Craig and Christina Freehauf, the husband and wife owners of the Lincoln Theatre, said they're now anticipating a possible slowdown in business.
When the first round of the fire started Saturday evening, the Freehaufs left to get some food. Shortly after, Christina said she got a call that the police showed up and her auditorium was filling with smoke.
"With customers in the building too. It was during a show," she said. "I got here and saw Sir's on fire. We were told it was contained and we were assured we could go home and it was OK."
"We got a phone call around 3:30 in the morning saying the theater was on fire and I just couldn't believe it," Craig Freehauf said.
He said the building's membrane caught fire and that did some damage to the bricks and part of the roof. But overall, he said they're lucky.
"We barely dodged a bullet. That fire, when I saw some of the photographs of it, it was very intense," he said.
At the end of the day, they still have the building and they're still open for business. But they worry the loss of Sir's will have a trickle effect throughout the community.
"On that Saturday, we had two tours coming down here from Nashville and they actually didn't know about our theater," Christina said. "But they knew about Sir's. They had come all the way from Nashville to go to Sir's. I don't know if they would actually come back to see a movie, but I do know that Sir's potentially brought us business just from being right around the corner."
Copyright 2018 WAFF. All rights reserved.