Elephant owners plead not guilty to animal cruelty charges in Lawrence County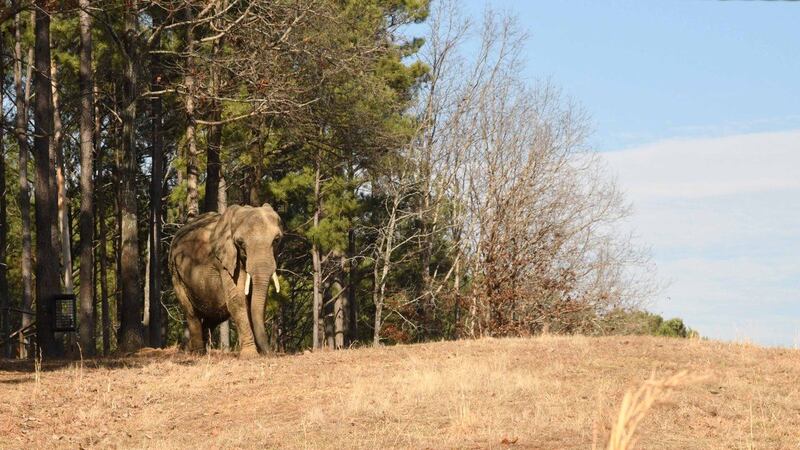 Published: Feb. 5, 2018 at 5:21 PM CST
|
Updated: Feb. 8, 2018 at 6:48 PM CST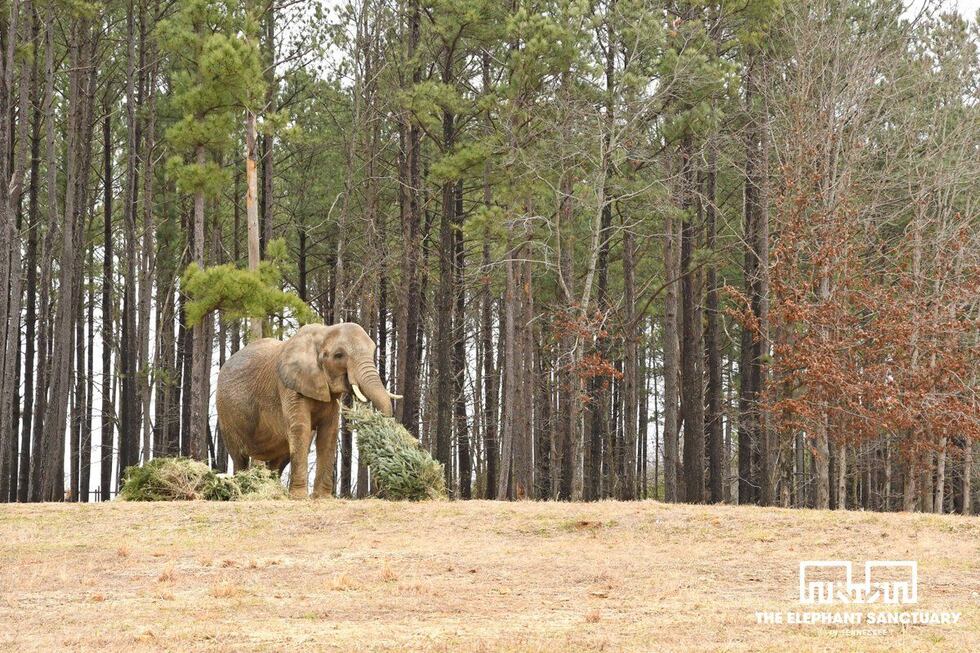 LAWRENCE COUNTY, AL (WAFF) - The owners of a traveling circus have waived their arraignment and entered not guilty pleas to animal cruelty charges in Lawrence County court.
Hugo and Franciszka Liebel also filed an appeal to a recent judge's ruling as they continue fighting to regain custody of their African elephant, named Nosey.
[READ MORE: Nosey the elephant's owners arrested on animal cruelty charges]
They've asked for a trial following a district judge's order for the elephant's seizure to remain in place.
The code of Alabama allows an appeal to be taken in a civil case from the district court to the circuit court for a new trial within 14 days and with the right to trial by jury when such request is expressly made in the notice of appeal.
Last month, Lawrence County District Court Judge Angela Terry issued a 17-page order that allowed the circus elephant to remain at a sanctuary in Tennessee after she was seized from her owners over concerns that the animal was abused and mistreated.
Terry decided that the county animal control officer, Kimberly Carpenter, shall make decisions as the continued placement and treatment for Nosey.
Nosey is being cared for at The Elephant Sanctuary (TES) in Tennessee, located southwest of Nashville.
"Nosey has been making the most of her habitat in the warm weather this past week—exploring far corners of the forest and valleys, the sanctuary tweeted on Jan. 29.
The well-known African elephant was seized in Moulton, along with four ponies, from her owners who have a Florida based family-run traveling circus in early November. Nosey was then transferred to The Elephant Sanctuary in Hohenwald, Tennessee after concerns over her care and well-being were raised according to Lawrence County authorities.
[READ MORE: Elephant's fate to be decided by Lawrence Co. judge]
The Elephant Sanctuary is America's largest natural habitat refuge for captive African and Asian elephants.
People from across the world have been following Nosey's story. PETA has also been involved in the case for years and says Nosey suffered mistreatment from owners, including "chaining her tightly, confining her in her own waste, forcing her to perform under the threat of physical abuse, and denying her proper food, shelter, and companionship."
Nosey's owners with the Great American Family Circus, say they've been targeted for years and bullied by animal rights groups who have tried to steal their elephant, who they "love like family."
Lawrence County Animal Control Officer Kimberly Carpenter said she received pictures and a phone call from concerned citizens asking her to go and do a welfare check on the elephant, who was in a trailer in the parking lot of a diesel mechanic shop near the corner of CR 246 and Highway 157 in early November as the owners had the brakes on their vehicles worked on in between performances in different Alabama towns.
Carpenter says Nosey did not have access to water in the trailer and noticed that the elephant was swaying, which she took ad a sign of stress. She also had concerns because she felt there was not enough food for the elephant and ponies.
Carpenter felt the trailer was not tall enough for the elephant to completely raise its head. She contacted the district attorney's office and sent the pictures and video she took, relaying her concerns.
The owner's attorney said the proceedings were the most unfair civil case he's ever seen.
[READ MORE: Nosey the elephant headed to sanctuary in TN as custody battle heats up]
Dr. Lydia Young, full time associate veterinarian at the Elephant Sanctuary, voiced concerns over her extra dead skin with deep cracks and fissures, her musculature, swollen leg, and discharge in her eyes, and indicated that she moved in a manner that suggested she was "uncomfortable" by abnormally placing all four her legs when she walked.
"Nosey had the most severe built up of dead skin of any elephant that I've ever observed," she said, adding that the condition had spread all over her body.
A bacterial infection was also found in the cracks her skin. Nosey had a urinary tract infection, but she has improved with a treatment plan for all of her issues, Young said
Dr. Mark Wilson, Nosey's longtime vet, says Hugo Liebel has always done everything he's ever been asked to do by the USDA and Florida Game Commission when it comes to Nosey's care. Her trailer has always met standards, he added.
According to Wilson, Nosey's attitude is not the same after seeing her at the sanctuary and he believes she is traumatized and has separation anxiety after being removed from the care of the Liebel family.
Prosecutors had Wilson go back through his records and there were notes that Nosey had a skin problem 20 years ago.
Hugo Liebel and his wife Franciszka turned themselves in at the Lawrence County Jail the day after the bench trial on charges of cruelty to animals.
The couple was processed and released a short time later after posting bail. Their new trial is set for April 10, according to court records.
The state indicated that they're no longer asking the court to continue seizure of the ponies and they were returned to the circus.
PETA officials say Liebel has received nearly 200 citations for violating the federal Animal Welfare Act.
Barbara Lovett, president of Save Nosey Now, Inc., a nonprofit organization that advocates for the retirement of captive North American elephants to sanctuary, responded to the Liebel's appeal in a statement:
"Given the Liebel's long history of documented failure to provide even the minimum level of humane care for Nosey, including failure to provide adequate food, housing, and proper veterinary care to address her serious and growing number of health issues, we believe Judge Terry ruled correctly based on the overwhelming evidence presented during the December 15th hearing. We firmly believe Nosey must remain at the Elephant Sanctuary so she can get the veterinary care she needs AND have the companionship of other elephants that has been cruelly denied her for decades."
The Liebel's attorney, Allen Stoner, says the family "respectfully believes Judge Terry  is incorrect in her ruling." He explained that the appeal transfers the case to circuit court, where Judge Mark Craig will decide the legal issues, and if the case should go before a jury.
"They want their elephant back, definitely," Stoner said. "She is not only a working asset in their business, but has also been a member of their family for 35 years."
The Liebels had 14 days to file an appeal after Judge Terry's ruling, which they did. As for the criminal case involving the Liebels, Stoner said: "They are not guilty of the charges of criminal abuse of animals."
[READ MORE: Actress Carol Burnett pens letter about elephant seized in Lawrence County]
Copyright 2018 WAFF. All rights reserved.