Huntsville aerospace company started search for missing Argentine submarine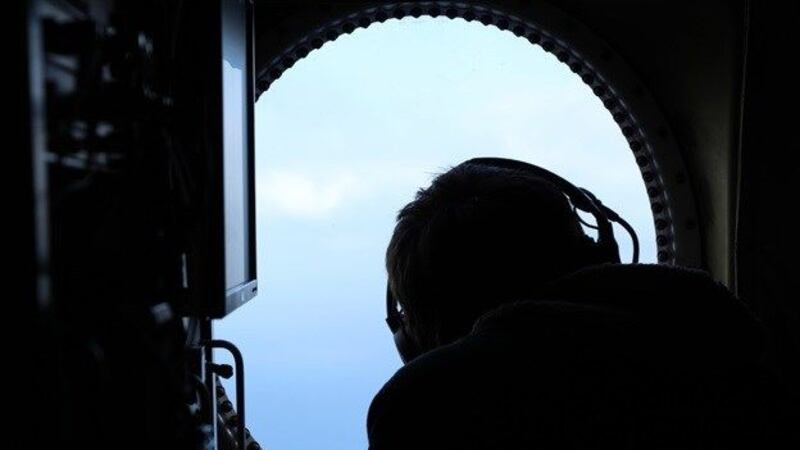 Updated: Jan. 18, 2018 at 7:08 PM CST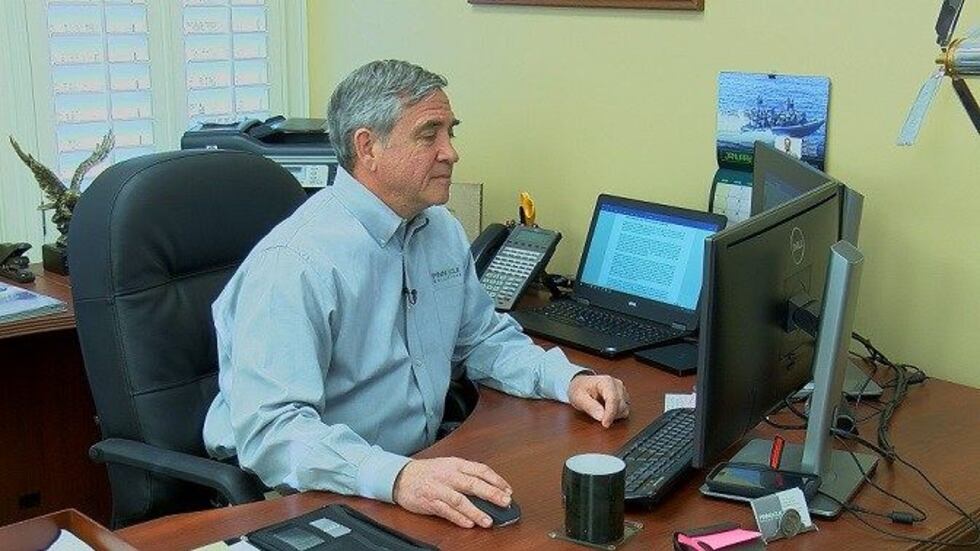 HUNTSVILLE, AL (WAFF) - A Huntsville company played a big role in a story that's made news around the world.
Pinnacle Solutions was first on the scene to help search for the missing Argentine submarine in the South Atlantic.
Mike Durant, president and CEO of the aerospace company, shed light on his employee's work during a critical time as the incident captured international attention.
One of their crews was on a very interesting mission in Ushuaia, Argentina at the time the navy submarine, the ARA San Juan, went missing in the Atlantic Ocean with a crew of 44. Pinnacle's team got the search off the ground in an effort to get answers for the families of everyone involved.
Pinnacle Solutions handles top defense contracts and their employees fly different aircraft all over the globe. For the past several years, they've been supporting NASA on earth science missions.
"It's a very interesting mission. We like it because it's a little bit different than most of the other traditional defense contracts that we have. It is science based," Durant said. "In this particular case, we had a crew flying a P-3 Orion which is a large Navy plane. It's now owned by NASA but they were originally built for the Navy. They were there doing a polar ice cap survey mission."
It's called Operation IceBridge Antarctica and it's the largest airborne survey of Earth's polar ice ever flown.
On Nov. 17, 2017, William "Trey" Carter, the P-3 Orion aircraft commander, received a call from the U.S. Embassy in Argentina inquiring about his crew's ability to perform search and rescue (SAR) operations. Carter's team would prove critical to the initial search effort.
They adapted quickly and got NASA's approval to start searching. For several days they battled extreme weather and other challenges to scour the seas from the sky.
"Within hours of finding out that the Argentinian government wanted to launch a rescue attempt, our crew got permission from NASA and they were out there flying. They flew for three days, nine hours days for three days in a row before any other international assets got there. A 72-hour jump on everyone else in the world is pretty significant so we were proud that our guys reacted that quickly and were able to try to help find these Argentinian sailors," Durant said.
It was truly a team effort as NASA's science team volunteered to act as visual observers as they flew extended SAR missions.
On the third day, a US Navy P-8 patrol aircraft arrived in Argentina to take over operations. The NASA P-3 aircraft returned to Ushuaia to resume its geological survey mission.
"It was an international news story and the fact that our company, based here in Huntsville, had the crew that was first on the scene, we felt was pretty significant. We want to give people some insight into the things that go on here within the company," Durant said.
In the end, there were scores of airplanes and service vessels involved in the search, but unfortunately, the submarine has not been found. A mechanical malfunction is suspected. Its staff members are presumed dead. Hopes that they might still be alive were dashed after the navy said an event consistent with an explosion had been detected.
Durant applauded his crew's hard work to helped find the sub and bring closure to crew members' families.
"Having been in the military and flown medevac, there's a motivation that comes with trying to help people that are in situations like this. I think everybody comes together, you see it anytime there's a crisis. People want to help. I know our crew got a lot out of the fact that they were able to do what they could to try to solve this situation. We're tremendously proud of them. Not only did they do it, but they did it safely and then they still accomplished their mission. So kudos to them and to NASA for granting permission to utilize the asset," he said.
"Given the short notice of the mission, the language barrier, the lack of a fully trained SAR crew, and the limited sensor capabilities of the aircraft, it was as successful a team effort as it could have possibly been." Carter said.
As a testament to the Pinnacle Solutions and NASA team's professionalism, adaptability, and versatility, Tom Cooney, chargé d'affaires, U.S. Embassy, Argentina, sent a letter to NASA's acting administrator, Robert M. Lightfoot, stating: "NASA's flights over the search area were essential in the initial stages of the search effort and helped narrow down and focus the subsequent phases of the search and rescue response. The ability of NASA to conduct these flights was critical while the U.S. Department of Defense mobilized its considerable resources to arrive to Argentina, which eventually allowed the P3 to return to its original mission in Ushuaia."
Congress in Argentina has created a commission to investigate the disappearance of the navy submarine. Relatives of the missing crew had asked for the commission to be created. All of the commission's reports will be made public and the relatives of the missing crew will be allowed to sit in on its sessions.
The commission's aim is to establish what caused the submarine to disappear and to assess its condition before it sailed. They will also analyze how the navy and the ministry of defense have conducted the search.
As for Pinnacle Solutions, the company is rapidly growing and their future looks bright.
Durant is well known in the military and defense community. He was shot down and held captive for 11 days, a story made famous by the 2001 film "Black Hawk Down" and his own book, "In the Company of Heroes."
He piloted a Black Hawk helicopter that was shot down during the Battle of Mogadishu in 1993.
But now, he's striving to be remembered for his successful company.
"When you think about what Pinnacle does, I tell people that the simplest way to understand is to think about everything in the aerospace industry and take out the building of the aircraft. Think about everything else- flying, maintaining, engineering, supporting. We do all of that for both fixed wing and rotary wing aircraft," he said.
Pinnacle Solution's customers include NASA and the Air Force.
"We train almost 6000 students a year on KC-10 aircraft which is the large aerial refuel tanker that the Air Force uses. We have a lot of different programs. We support the Army. We're big into the Special Operations Command. We do a lot of technical data, a lot of training systems development," Durant said.
He doesn't see Pinnacle's momentum slowing down any time soon. ran out of space in their current facility and moving to a new location in the next several weeks.
He says 2018 is shaping up to be their biggest year yet.
"We're in pursuit of a couple of very large contracts, which we're optimistic about. It involves the National Guard and unmanned aerial systems training. We think we're going to be heavily involved in aircraft maintenance down at Fort Rucker. That's looking very promising. There's a lot to be happy about and we're proud of the effort the whole team has put in to get us where we are," Durant said.
Pinnacle Solutions is also dedicated to hiring veterans. They make up seventy percent of the company's staff of 500.
"When you provide air crew training, the best resource for that to teach people how to fly a helicopter or airplane, is a veteran who fly that in the military," Durant said.
He feels their skills and strong work ethic make them exceptional employees.
Copyright 2018 WAFF. All rights reserved.