UCF defeats Auburn in Peach Bowl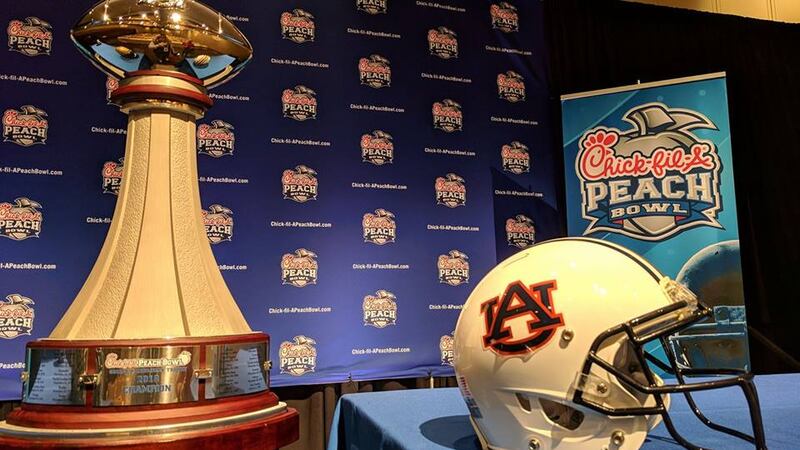 Published: Jan. 1, 2018 at 11:32 AM CST
|
Updated: Jan. 1, 2018 at 4:14 PM CST
ATLANTA, GA (WAFF) - No. 12. University of Central Florida pulled an upset victory over No. 7 Auburn on New Year's Day in Atlanta.
The Knights beat the Tigers 34-27, finishing the season 13-0.
[READ MORE: Kerryon Johnson: 'I feel 100 percent' going into Peach Bowl]
Going into the game, the Tigers were averaging 41 points per game in their 10 victories to just 12 points in their three losses. However, Auburn's last outing in the SEC Championship game resulted in a 28-7 route against Georgia.
"We weren't happy the way we finished the last game, matter of fact in this same stadium," said Auburn head coach Gus Malzahn. "When we got back, and after all the hurt and everything was over, [the players] rolled up their sleeves. They said we need to win this bowl game. This will be our 11th win if we do get a victory, which we've only done six times in school history, so they started talking about that."
The Tigers were without cornerback Carlton Davis, who was sent home over the weekend due to illness.

[WATCH: Auburn vs UCF Fan Trivia]

Copyright 2018 WAFF. All rights reserved.