Nosey the elephant's owners arrested on animal cruelty charges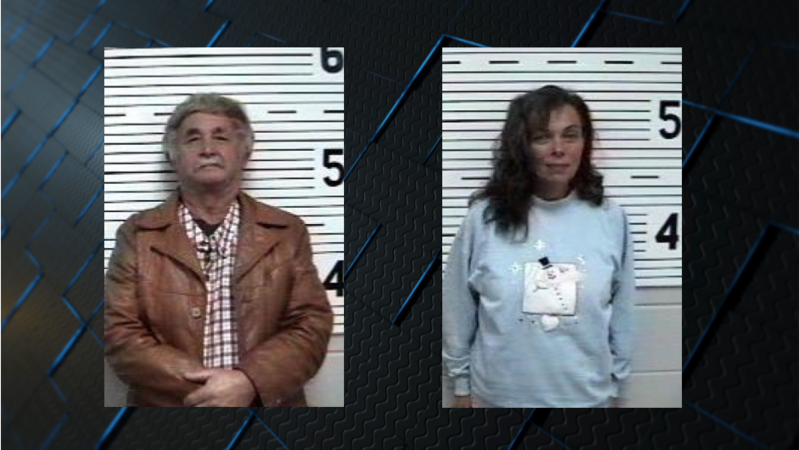 Published: Dec. 15, 2017 at 4:38 PM CST
|
Updated: Dec. 18, 2017 at 10:42 AM CST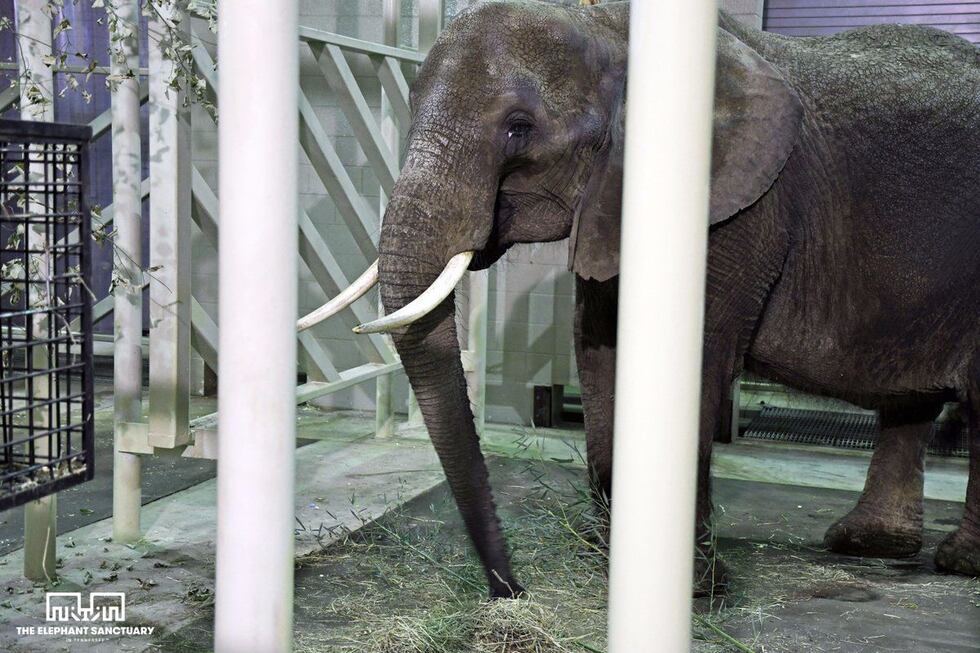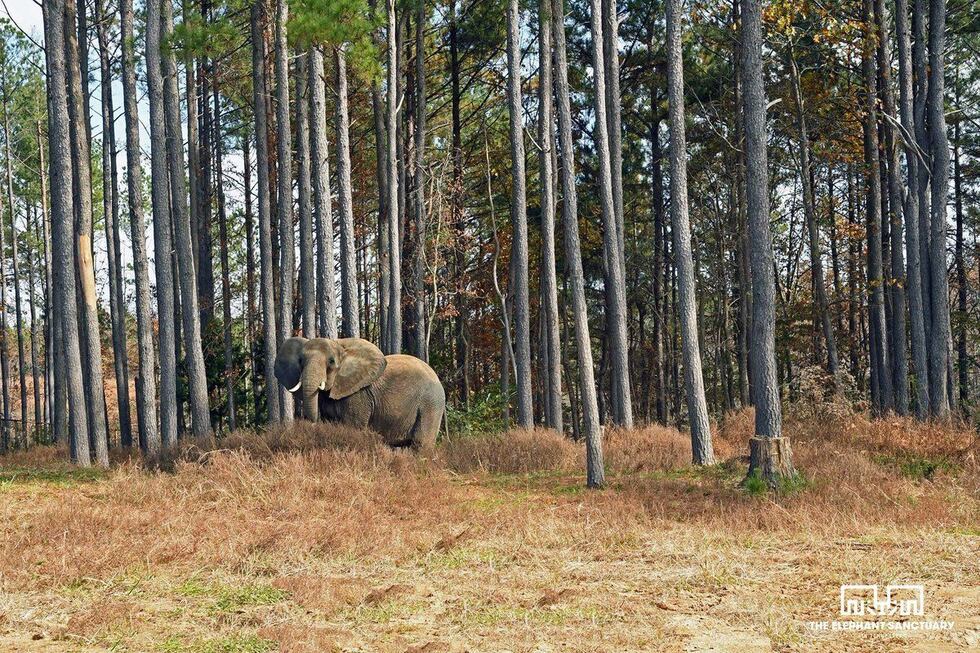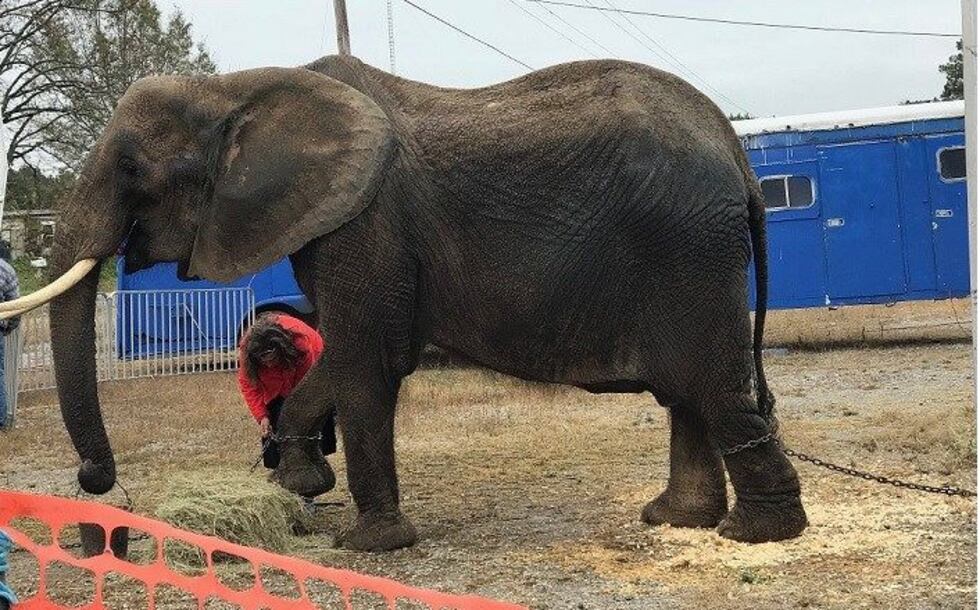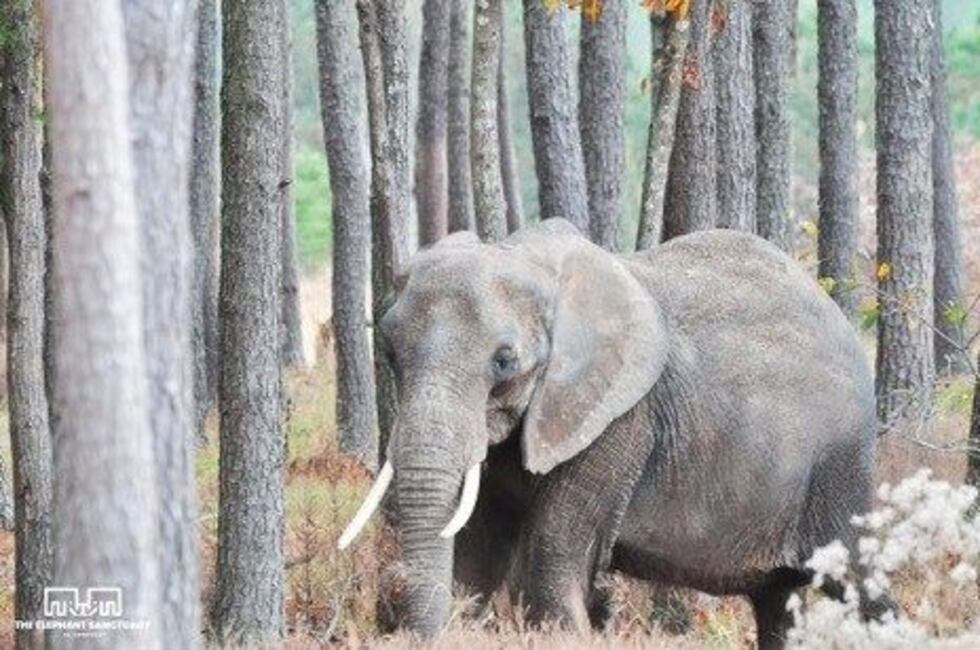 LAWRENCE COUNTY, AL (WAFF) - The owners of a traveling circus elephant are facing animal abuse charges as they wait to learn what's next for the beloved animal.
Hugo Liebel and his wife Francizka were served with warrants Friday and turned themselves in at the Lawrence County Jail on Saturday.
The couple was processed and released a short time later after posting bail.
On Friday, they attended an 11 hour bench trial stemming from concerns over the condition and care of their 35-year-old African elephant named Nosey.
County authorities seized the animal Nov. 9 and transferred it to the Elephant Sanctuary of Tennessee, southwest of Nashville.
A judge has yet to rule on whether or not Nosey will be returned to the Liebels or remain at the sanctuary.
Update: 12/16 
PETA Foundation Director of Animal Law Jared Goodman in response to the report:
Cruelty charges are well-deserved for the notorious animal abusers who left Nosey tightly chained, confined in her own waste, and without proper shelter—the very neglect that she's endured in their custody for years, before she was finally confiscated last month by Alabama officials. Local authorities were correct to stand up to cruelty and seize Nosey, whose fate is still to be determined by the court. PETA will continue to fight for her until she's permanently retired to a spacious sanctuary home.
Previous: 
A bench trial was held Friday in Lawrence County as the owners of a circus elephant fight to regain custody of the animal, who animal activists claim was chronically abused. The judge did not make a ruling Friday, saying she needs to review testimony and will send out a written notice at a later date.
District Court Judge Angela Terry is handling the proceedings that will determine what's next for Nosey the well-known elephant.
She was temporarily seized in Moulton, along with four ponies, from her owners who have a Florida based family-run traveling circus on November 9 and transferred to The Elephant Sanctuary in Hohenwald, TN over concerns over her care and well-being were raised, according to Lawrence County authorities.
The Elephant Sanctuary is America's largest natural habitat refuge for captive African and Asian elephants.
No audio or visual recordings were allowed in the courtroom Friday as motions were addressed and the trial got underway.
People from across the world have been following Nosey's story. PETA has also been involved in the case for years and says Nosey suffered mistreatment from owners, including "chaining her tightly, confining her in her own waste, forcing her to perform under the threat of physical abuse, and denying her proper food, shelter, and companionship." Celebrities have petitioned on Nosey's behalf.
Nosey's owners with The Great American Family Circus, meanwhile, say they've been targeted for years and bullied by animal rights groups who have tried to steal their elephant, who they "love like family."
Lawrence County Animal Control Officer Kimberly Carpenter was first on the stand and said she received pictures and a phone call from concerned citizens asking her to go and do a welfare check on the elephant, who was in a trailer in the parking lot of a diesel mechanic shop near the corner of CR 246 and Highway 157 in early November as the owners had the brakes on their vehicles worked on in between performances in different Alabama towns.
Carpenter says Nosey did not have access to water in the trailer and noticed that the elephant was swaying, which she took ad a sign of stress. She also had concerns because she felt there was not enough food for the elephant and ponies.
The attorney for the elephant's owner, Hugo Liebel, slammed the testimony saying Carpenter is not in a position of authority speak about the elephant's needs because she is not an expert when it comes to exotic animals.
The owner's attorney said this is the most unfair civil case he's ever seen. The elephant's longtime veterinarian was allowed to go to the elephant sanctuary in recent weeks to examine her, but only for an hour and the owners were not permitted to go with him. The defense wanted the case dismissed because they feel that the court has made decisions on a $1 million elephant with the help of PETA and unqualified Lawrence County officials. The owner's lawyer also asked that an independent third party vet from the University of Florida, USDA or another university be allowed to get involved in the case to level the playing field.
Carpenter looked at photos on the stand that she took of Nosey that showed the elephant chained to the trailer, standing in a large amount of feces. She pointed out a lack of food and water. She also felt the trailer was too small to house the elephant.
Carpenter felt the trailer was not tall enough for the elephant to completely raise its head. She contacted the district attorney's office and sent the pictures and video she took, relaying her concerns.
The defense attacked Carpenter, accusing her of being biased. He pointed out that the 7000 lb. African elephant defecates 300 lbs of waste each day. Horses and cattle stand in feces for hours but they aren't confiscated, he added. He also said Carpenter didn't know when or how much Nosey had already eaten by time she showed up. He also mentioned that the owners' trucks were being repaired because they broke down and there wasn't an elephant "hotel" nearby to take Nosey to. It was an emergency situation for the family, he told the court, and it's unsafe for her to be able to move around in the trailer because of the risk of it flipping over. He went on to say that an electric fence was not an option because of USDA regulations which deem it cruel.
The defense said Carpenter was not a "fair fact finder" in this case and that the elephant's swaying is a common occurrence. He hammered Carpenter saying she has no qualifications to handle anything other than "cats, dogs or ferrets."
He asked her what was wrong with the ponies that led them to be a concern and subsequently seized and she said there was nothing "outwardly" wrong with them, but she didn't know that at the time until a veterinarian could examine them.
He stressed how unfair that was to the owners.
An animal rescue in Lawrence County has been paying to feed the ponies, which are being cared for at an undisclosed local farm. The elephant has been cared and fed at the sanctuary.
"There were concerns as to the ponies' health due to the amount of time they were traveling around," the prosecutor said, who equated the situation to a child abuse case.
"If we are concerned about one child, we typically have them all removed to have them checked out," she added.
The state indicated that they're no longer asking the court to continue seizure of the ponies.
Shay Culbertson was next on the stand. She saw the Liebels and Nosey in Cullman on November 5 where they performed and she noticed that the elephant did not have any hay so she went to purchase several bales for $8.50 a piece at the local Tractor Supply. She brought them to the family and they indicated that Nosey's hay had gotten wet, but the price she paid was more than they could afford.
The defense went on to question Culbertson, asking her knowledge about different kinds of hay and elephant's digestive systems.
She admitted that she read about Nosey in the newspaper and went to see her in person. She also asked animal control officers in Cullman to check on her, but said they told her that the elephant had food, which was the food she brought to the owners. She also contacted the animal control officer in Lawrence County to express her concerns when the family left Cullman.
Dr. Lydia Young, full time associate veterinarian at the Elephant Sanctuary, was next to testify. She talked about her background, education, training and publications, revealing that she's spent time in Thailand caring for a group of several thousand elephants.  She was stipulated as the state's elephant expert. She was there when Nosey arrived at the sanctuary in the early morning hours of November 10 to observe her as she exited the transport trailer and went into their barn. She says the elephant was calm, alert and curious.
"She took her time gently exiting the trailer and was very interested in all of the new food available to her," Young said.
She has seen the elephant every day since then. She voiced concerns over her extra dead skin with deep cracks and fissures, her musculature, swollen leg, and discharge in her eyes, and indicated that she moved in  a manner that suggested she was "uncomfortable" by abnormally placing all four her legs when she walked.
"Nosey had the most severe built up of dead skin of any elephant that I've ever observed," she said, adding that the condition had spread all over her body.
A bacterial infection was also found in the cracks her skin, which can be life-threatening if not treated.
On the stand, she compared pictures of Nosey to other healthy elephants at the sanctuary, saying it shows how "abnormal" Nosey's skin was.
She spoke to results from testing done on the skin on Nosey's flank, which she says showed that the infection had been present for a very long time.
"My opinion is that the condition had been present for months to possibly years," she added.
The longer an infection has been present, the harder it is to treat, she said.
A treatment plan was developed and implemented to help her skin repair. She may need lifelong car for her skin problems, Young said.
Urine samples also proved "lots and lots of bacteria" present in Nosey's urine. She had a urinary tract infection, but she has improved, Young said
The defense said they felt ambushed by Young's testimony.
X-rays of Nosey's leg and foot show she has osteoarthritis, Dr. Young said.
She submitted them to a zoological radiologist for review. The radiologist provided a written report, also noting osteoarthritis findings.
Young says more tests need to be done, but she says there's a presence of a "systemic, progressive musculoskeletal disease."
"It's believed to be an uncomfortable to painful disease as it progresses," she added.
Nosey has been taking anti-inflammatory medicine and she is undergoing other therapies to help with her condition.
Nosey was also diagnosed with roundworm and was dewormed with medicine.
The defense pointed out that other elephants have died while living at the sanctuary. Dr. Young says the sanctuary exists to care for aging elephants. Since her employment, it has lost six elephants since 2014.
The defense attorney went on to mention that the USDA looked at Nosey four days before she was seized and before she was examined by the sanctuary staff, but the USDA did not confiscate.
The defense questioned Dr. Young's various prognoses, saying nothing was immediately life threatening.
"If she is returned to the conditions she was previously held…in my opinion, those circumstances could be very detrimental to her health," Dr. Young testified. "In those conditions, she will not improve."
For four months a year, the defense says Nosey is in Florida on the Liebel family's property.
Dr. Mark Wilson, Nosey's longtime vet who has worked at many zoos throughout the country during his long career, took the stand in late afternoon. He treats Nosey four to five times a year and has been her vet for about a decade.
When he saw her in late April, early May, he did not notice any abnormalities in her motion and found her to be in good shape. He added that African elephants have more skin and more layers of skin on their bodies, as compared to Asian elephants.
He looked at the x-rays taken at the sanctuary of Nosey's leg and found them to be inaccurate because of how she was positioned and due to the sanctuary's "protected contact," which is different from "hands-on contact."
Dr. Wilson says Liebel has always done everything he's ever been asked to do by the USDA and Florida Game Commission when it comes to Nosey's care. Her trailer has always met standards, he added.
According to Wilson, Nosey's attitude is not the same after seeing her at the sanctuary and he believes she is traumatized and has separation anxiety after being removed from the care of the Liebel family.
"She not all mentally there... She's not quite mentally herself," he said.
He does not believe she needs medical attention every day.
He has concerns about Nosey's broken tusk, which happened at the sanctuary. He wants more tests to be done.
Prosecutors had Wilson go back through his records and there were notes that Nosey had a skin problem 20 years ago.
Next to testify was Franklin Murray, who has trained elephants since 1967 and knows the Liebel family. He has known Nosey for 25 years. He told the court that he has never seen them mistreat her or witnessed her in a medically endangered situation.
Hugo Liebel, Nosey's owner, was the last on the stand. He said she had enough food and water and that a vet certified her as healthy in October before he could come into Alabama.
Liebel said activists have an agenda.
"I'm guilty as charged because I own an elephant,"  he said.
He added that he's never been cited for animal abuse of Nosey and that she was never mistreated.
After nearly 11 hours of testimony, the trial ended and Judge Terry said she would comb through about 45 pages of notes before issuing a ruling. She gave no timetable.
PETA officials say Liebel has received nearly 200 citations for violating the federal Animal Welfare Act.
Reaction poured in from all over the world on Friday as the trial was happening.
"The world is watching and waiting for the outcome of this very sad case. It would be unthinkable for Nosey to be returned to a life of abuse and slavery," one Twitter user said.
Another said The Elephant Sanctuary has a long history of tuberculosis at their facility.
"Let Nosey stay with her family the Liebels," he stated in a tweet.
The Liebel family declined to comment during a break in the trial mid-afternoon.
Nosey supporters felt optimistic coming out of court in the midday break.
Denise Camera-Gaug, an administrator with Save Nosey Now and former trial attorney, said the trial was going extremely well. Representatives from the organization from five different states were present for the proceedings.
"I think the district attorney has been able to establish that the seizure was in fact legal. The other major hurdle in the case is to establish the fact this animal cannot be returned. This animal is not healthy," Camera-Gaug stated outside the courthouse.
The way the statute is written, once the animal is healthy, it can be returned to its owner..
"However, it's already been established through the excellent testimony of Dr. Young, that Nosey's skin condition and the bacteria in her skin is going to be a chronic problem. It's going to take much more money than the Liebel's have to maintain her health or get her to the point where it can be maintained. First, it has to be restored and they're certainly not there yet," Camera-Gaug said.
She added that if Hugo Liebel couldn't afford a $8.50 bale of hay, he can't continue to care for an ailing elephant.
"This is a chronic problem. This has been going on since 1994. The USDA is well aware of this. All of this is coming out now. I believe that this will hopefully pave the way for other captive elephants and other captive animals," she said. "We've always said if Nosey could just have her day in court, things would be different. Many of us have been involved for a very long time, some much longer than myself, and we've dream of this day. We are very, very optimistic for a positive outcome for Nosey."
Save Nosey Now has been fighting to see the elephant spend the rest of her life at the sanctuary.
"Without a doubt, it's the best place for her. They have the experts there to deal with the pervasive issues with her skin and her spine and all of the other issues that are coming out and we know for sure, that we've suspected for a very long time. It's all coming to fruition," Camera-Gaug added.
Judge Terry said she would not rule on the case Friday night, but would issue a written order in the near future.
Copyright 2017 WAFF. All rights reserved.