First sextuplets born at Huntsville Hospital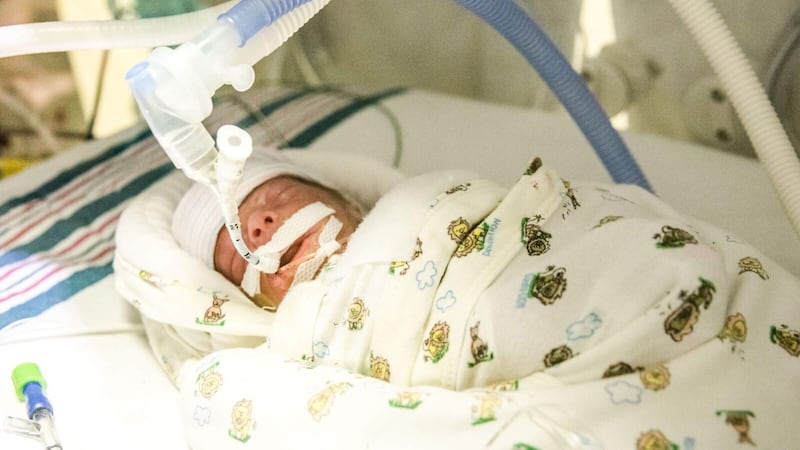 Published: Dec. 14, 2017 at 12:10 AM CST
|
Updated: Dec. 14, 2017 at 9:44 PM CST
HUNTSVILLE, AL (WAFF) - An Albertville family just got a whole lot bigger. Eric and Courtney Waldrop welcomed six children at Huntsville Hospital on Monday.
The hospital announced that this is its first case of sextuplets. They are also the firstborn in Alabama since 2011, and the only ones born outside of Birmingham.
Dr. David Rushing of the Clinic For Women delivered the Waldrop sextuplets by Cesarean section with help from a team of about 40 labor and delivery nurses, neonatologists, anesthesiologists, surgical assistants, neonatal ICU nurses and nurse practitioners.
The fraternal sextuplets - three boys and three girls - were born at just under 30 weeks' gestation. The babies - Blu, Layke, Rawlings, Rayne, Rivers, and Tag - ranged in weight from 2 pounds, 4 ounces to 2 pounds, 14 ounces.
The babies are all in good condition but will require several weeks of specialized care in Huntsville Hospital for Women & Children's Neonatal Intensive Care Unit before going home. Courtney Waldrop is expected to be released from the hospital in the next few days.
"Our obstetrics and neonatal teams have been preparing for this delivery for months. The level of detailed planning and coordination is truly impressive," said Paula Lucas, vice president of Women and Children Services. "While we're honored to be a part of each of our patients' deliveries, we're especially proud to have the physician specialties and hospital services needed to safely deliver the Waldrop sextuplets."
Hospital officials said employees from the NICU, Labor & Delivery unit, Mother Baby and other clinical departments held multiple drills to practice for the delivery.
Officials say there were just 24 quintuplet or sextuplet deliveries out of 3.9 million total births nationwide in 2015, according to the most recent year for which statistics are available. The only other surviving sextuplets born in the United States this year were delivered in May in Richmond, Virginia.
TLC will feature the Waldrop family in a documentary slated to air in 2018. Part of the show was filmed at Huntsville Hospital for Women & Children and will follow the family's journey every step of the way, from the high-risk pregnancy to how they'll adjust to becoming a family of 11.
The Waldrops have three other children, including 5-year-old twin boys.
Copyright 2017 WAFF. All rights reserved.