Shoals town is the 'capital' of fake snow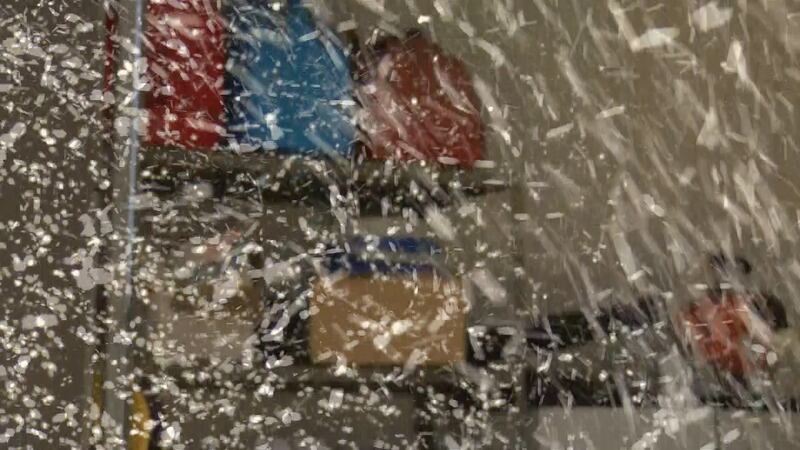 Updated: Dec. 1, 2017 at 10:59 PM CST
LEXINGTON, AL (WAFF) - A small town in the Shoals is the capital of making snow. Global Special Effects Inc. are the snow masters in Lexington. Anytime of year, they can let it snow.
"I figured out a way to make it snow without it making any residue so it totally evaporates, leaves nothing behind, and it's biodegradable and it has no scent and odor and no moisture," said creator Francisco Guerra.
Before Guerra was a snow master, he was a magician and met an orphan boy with leukemia who put the idea in his head.
"The kid was really blown away by magic, so I realized that he was hanging on a fine line for life so I asked him when I come back in the next a couple of weeks what would you like me to do for you, what kind of magic. 'I would like for you to make it snow,' and since it was the Caribbean he'd never seen snow before, so three weeks later when I came back to that island I ended up coming to see him and I had developed the basic technology to do it but unfortunately he had passed away so in his honor I've been doing this for 30 years," Guerra said.
Now the concoction is used at movie sets.
"Our famous ones was the "Elf," you know, and "The Grinch" is very well-known," Guerra said. "Anytime there's an atmosphere control like rain, snow, fog, wind, that's our product," he said.
He said an average movie set just uses two paint buckets for an entire movie and it's perfect for making snowballs too.
"Now we have four different factories here. It's the capital of snow," he said.
Three hundred machines are made each day and they have been shipped to 37 countries all over the world.
"Most of the chemicals to make our products are found in personal hygiene products like baby shampoo," said Nathan Holloway, chemist and chief engineer.
There are two different kinds of fake snow: one that evaporates and the other that can last for days.
"You'll see that this turns into something that looks just like the real thing. It even does a footprint or a handprint," Guerra said.
This workshop gets to spread the Christmas joy all year long.
Global Special Effects employs 45 people and even has a work release program for local inmates.
If you'd like fake snow at your home,hey make the Amazing Snowman, which sells out every year.
Copyright 2017 WAFF. All rights reserved.