Elephant's fate to be decided by Lawrence Co. judge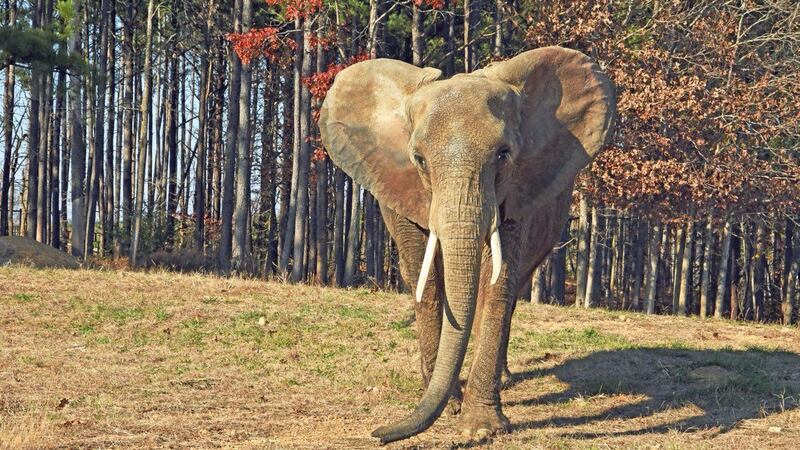 Updated: Nov. 30, 2017 at 3:01 PM CST
(WAFF) - A bench trial has been set in Lawrence County District Court to determine what's next for an African elephant seized in Moulton.
Animal activists want to see Nosey the elephant remain at a special sanctuary in Tennessee, but her owner wants her back.
Nosey was seized November 9th in Moulton after animal control officials say they received multiple calls from concerned citizens regarding the animal's wellbeing and care.
She was transferred to The Elephant Sanctuary in Tennessee, about 80 miles southwest of Nashville in Hohenwald, until the court case is handled.
A hearing set for December 11 was continued as the state works to bring in an elephant expert from Texas for the proceedings. Court records show a bench trial has been set for December 15 at 9 a.m. by Judge Angela Terry.
Nosey was part of a family-owned act out of Florida. Her owner stopped in Moulton to have the brakes on one of their trucks fixed when they were notified by law enforcement that their animals were being seized.
Kimberly Carpenter, the animal control officer, said she received complaints that the owners were not able to provide the necessary care of the animals and that the feed and travel arrangements for the animals were inadequate.
Liebel said animal rights years have unfairly bullied him for years over Nosey and pushed to take her from his family.
He said he loves the elephant like one of his children and has had her for more than 30 years.
PETA has been involved in Nosey's case and released the following statement:
"The lame elephant found tightly chained, confined in her own waste, and without proper shelter, was removed from conditions very familiar to all who have tracked her abuse for years. PETA thanks local authorities for seizing Nosey and the court for its decision today to transfer this long-suffering elephant into caring hands. PETA pledges to continue working in her behalf until she's settled in a spacious sanctuary home at last.

Nosey was held captive by notorious exhibitor Hugo Liebel, who used her for rides and shows. He has been cited by the U.S. Department of Agriculture (USDA) for nearly 200 animal-welfare violations."
PETA notes that Liebel paid a fine in 2013 to settle nearly three dozen AWA violations, including repeatedly failing to treat Nosey's skin condition.
The organization also said that an independent veterinarian and elephant expert who reviewed 20 years worth of federal documents related to Nosey called her case "the worst, most prolonged, documented example of an uncorrected case of suffering and abuse in an elephant I have ever reviewed."
Nosey has a huge following of thousands of people who have been closely monitoring the progress of her case and even actress Carol Burnett wrote a letter to Lawrence County authorities praising them for taking action to protect her.
The elephant sanctuary has declined interviews and comments due to the pending court case.
Four ponies were also seized from Liebel. They are being held at a farm in Lawrence County.
Copyright 2017 WAFF. All rights reserved.