HudsonAlpha offering free, discounted cancer risk tests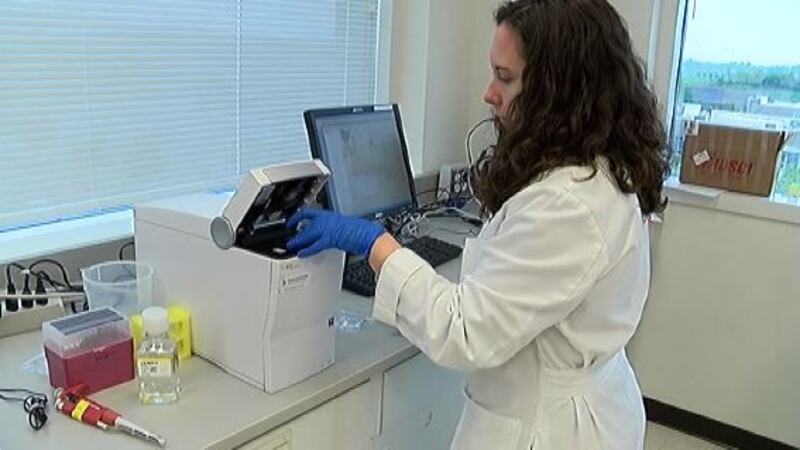 Updated: Nov. 8, 2017 at 4:30 PM CST
(WAFF) - HudsonAlpha Institute for Biotechnology is expanding its Information is Power initiative, which offers free and reduced cost genetic cancer risk testing for men and women in north Alabama. The continuation was announced the ninth annual Tie the Ribbons luncheon for breast and ovarian cancer research.
Information is Power is a collaboration between HudsonAlpha and Kailos Genetics,
Redstone Federal Credit Union will sponsor the initiative for another year.
Free testing will be available to women and men 28 to 32 years old who reside in Madison, Jackson, Limestone, Marshall or Morgan counties until Nov. 7. The test is also available at a discounted price for individuals 19 and older living in those counties.
The test screens for mutations in the well-known BRCA1 and BRCA2 genes, as well as additional genes linked to other diseases including colorectal and prostate cancer.
"Since its launch in 2015, Information is Power has provided answers to more than 2,500 women and men, some of which reported little to no family history of cancer," said Howard Jacob, executive vice president for genomic medicine at HudsonAlpha. "We appreciate Redstone's continued support of this initiative and recognizing that information truly is power."
Joseph Newberry, president and CEO of RFCU, said sponsoring the initiative is a way to help build healthy and strong communities.
"Taking this test could be a very important milestone in caring for yourself,'' Newberry said. "Redstone is proud to help support HudsonAlpha with Information is Power and know this past year has made a positive impact throughout our communities."
Click here to learn more about Information is Power or to order a test.
Tie the Ribbons supports the Breakthrough Breast and Ovarian Cancer Research Team, a group of scientists committed to the goal of using genomic science and HudsonAlpha's state-of-the-art technology to make new discoveries in breast and ovarian cancers.
Copyright 2017 WAFF. All rights reserved.