Court order forces temporary closure of Morgan County gaming facility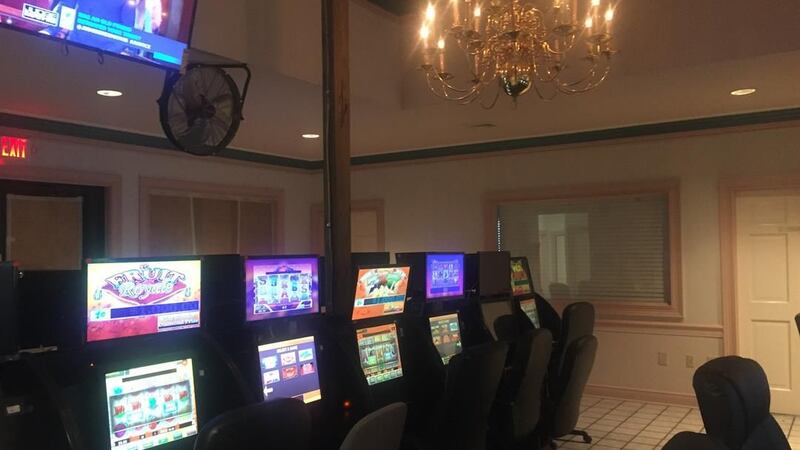 Updated: Oct. 26, 2017 at 1:55 PM CDT
A Morgan County entertainment venue has been ordered to remain closed while courts decide the legality of electronic gaming machines.

Attorney General Steve Marshall identified River City Entertainment among a handful of casino facilities spread across five counties earlier this month. Marshall claimed the facilities were operating illegal slot machines.

The Circuit Court of Morgan County has issued an order to prevent further operations at the facility until there is a decision in the case.

A hearing had been set for October 26 regarding the status of River City Entertainment.

The Attorney General says today's order "resolves any need for such a hearing."

READ MORE: Alabama attorney general files multiple lawsuits aimed at casinos
The order states that employees and representatives of River City Entertainment are temporarily "restrained, enjoined and prohibited" from using electronic gaming machines.

The building was filled with about 60 machines where you could bet anywhere from a quarter to a $1.50.
You play by paying for a pin number voucher and choosing a game, entering the code, making a bet and seeing if the images match up. Win or lose, you'll keep the same number, and that's how you'll get money back or play another day.

[View court order (PDF)]



The business license expired on September 30, 2017. River City Entertainment opened at the beginning of June and there is no business sign outside. It also reads that they can have 20 vending machines.

This case was jointly filed earlier this month by the Attorney General and Morgan County District Attorney Scott Anderson to stop the operation of electronic gaming machines at the facility. 
"This is the first step forward in our continued efforts to curtail illegal gambling activity in Alabama," said Attorney General Steve Marshall.  "The next step in this case is to push forward at trial before the Circuit Court of Morgan County and present the findings of our investigation in that public forum.  We are confident that our prosecution of this case will shed the light on the illegal activities at River City Entertainment and prove the claims we made in our complaint.  My office will continue to work diligently with the District Attorney and Sheriff of Morgan County to make sure that the laws of our state are followed."
Copyright 2017 WAFF. All rights reserved.