No arrests made in Saturday shooting incident at Jet Pep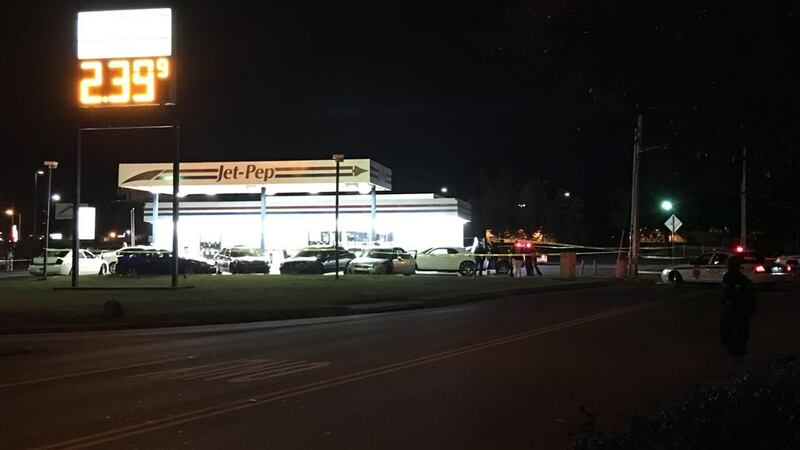 Published: Oct. 1, 2017 at 11:28 PM CDT
|
Updated: Jun. 6, 2018 at 11:43 AM CDT
HUNTSVILLE, AL (WAFF) - Shots rang out at the Jet Pep at 1800 University Dr. around 8 p.m. Saturday.
Huntsville Police say it was an argument within a large crowd in the parking lot that led to the shooting.
Investigators believe multiple people fired their guns. Two people were struck along with several cars parked at the gas station.
The bartender at Moody Monday's, which is across the street from the scene, said at first she thought someone was banging on the door, but quickly realized it was rapid-fire gunshots.
Kristen Dailey says she immediately locked all the doors to keep the 20 people inside the bar safe.
"This was totally out of the norm, this was very surprising, this is a safe place, I've worked here for almost four years and we are out here all the time and all hours of the night taking out trash and serving customers and stuff and it always feels safe," Dailey said.
Police say two people were taken to the hospital with non-life threatening injuries.
The shooting happened just as the Alabama Football game was kicking off.
Dailey couldn't tell what direction the shots were coming from but they looked all along their building and none of the rounds hit their building or cars in the parking lot.
Huntsville P.D. say they are still investigating and tell us no arrests have been made.
Copyright 2017 WAFF. All rights reserved.