Investigators looking for cause of fire at UNA frat house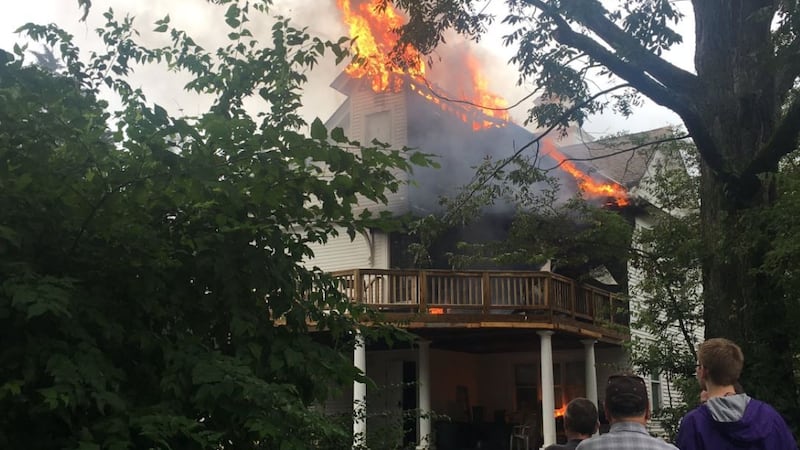 Published: Aug. 30, 2017 at 8:39 PM CDT
|
Updated: Jun. 6, 2018 at 11:43 AM CDT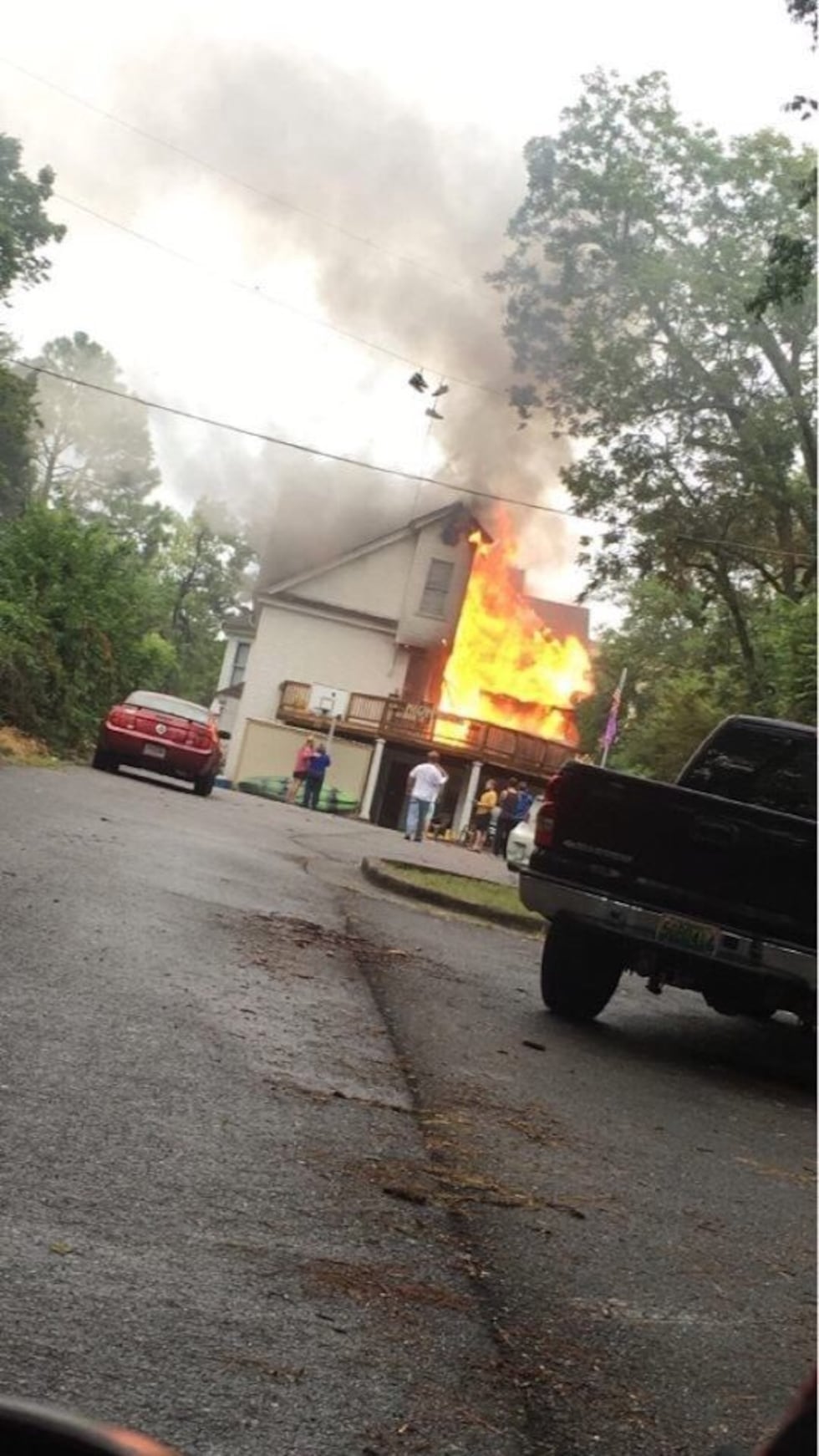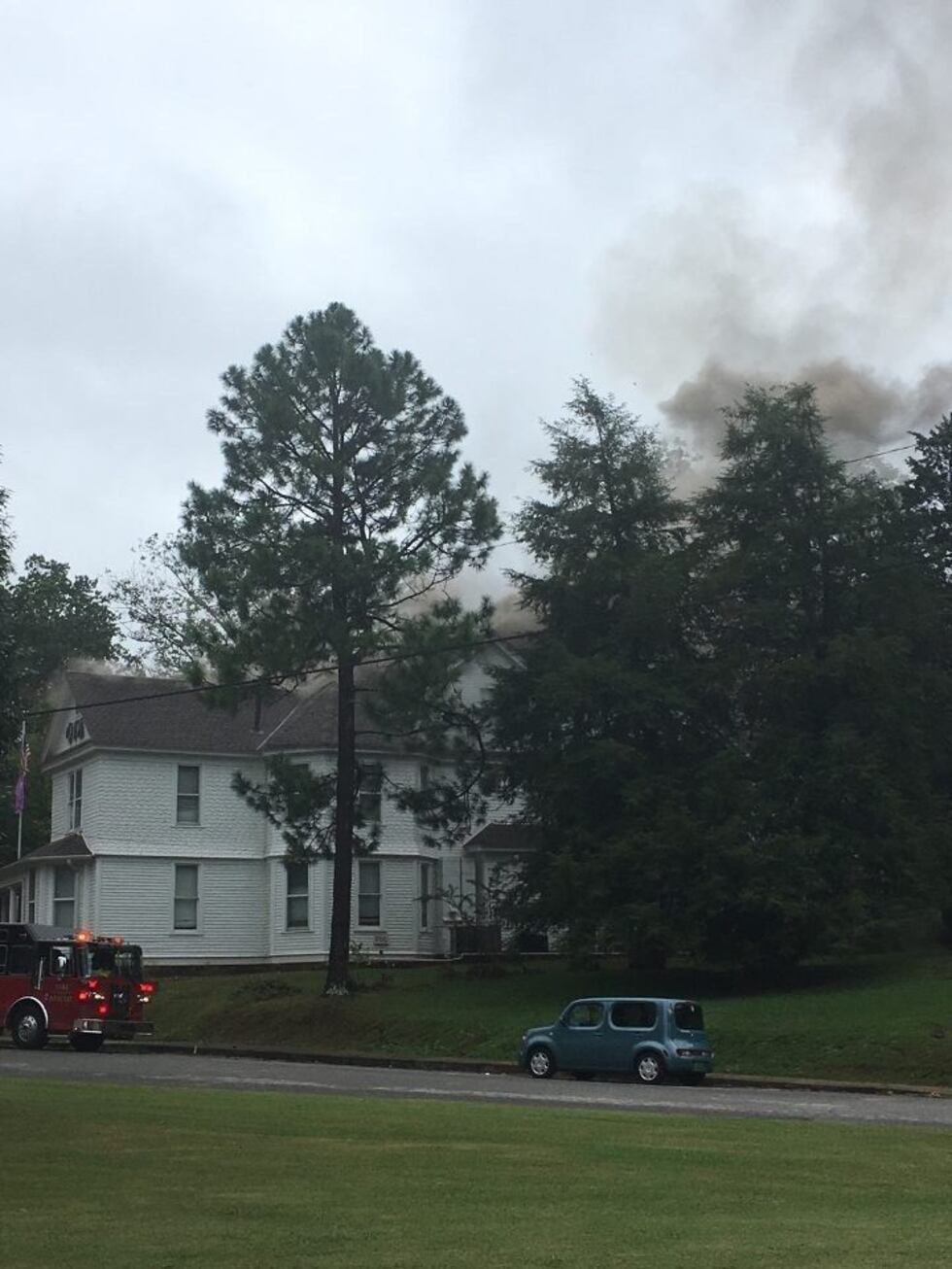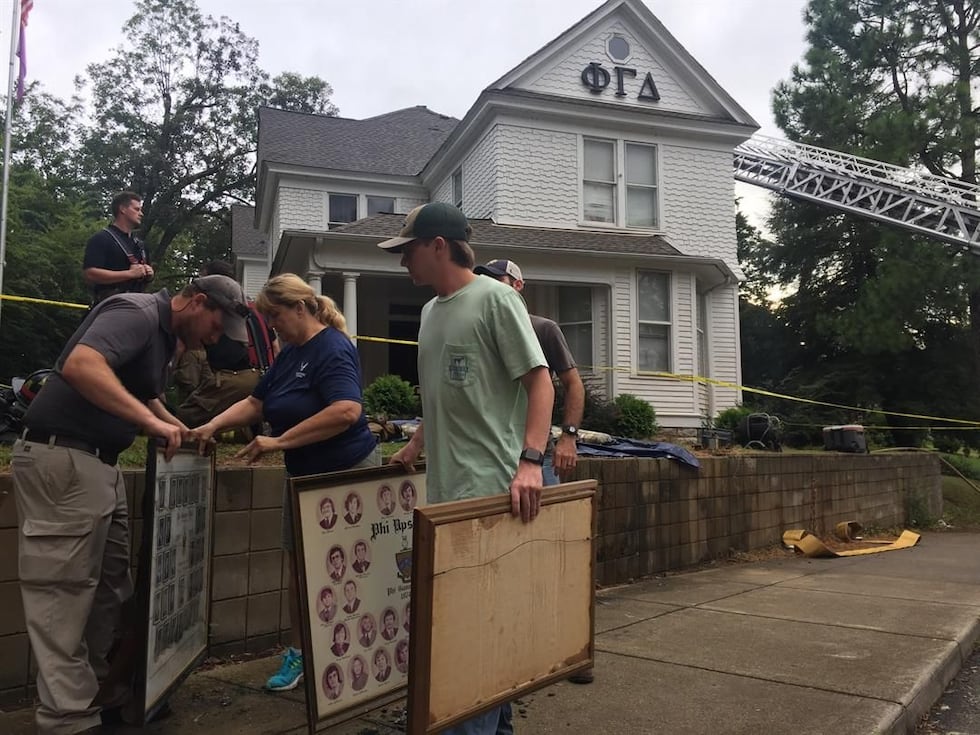 (WAFF) - Fire investigators are working to find out what caused a fire that likely destroyed a fraternity house at the University of North Alabama late Wednesday afternoon.
Several members of the Phi Gamma Delta fraternity were reportedly at home when the blaze broke out who escaped without injury. The Florence Deputy Fire Chief tells us that is thanks, in part, to a man who stopped to help.
The Phi Gamma Delta house, which also called the FIJI house, caught fire just before four o'clock this afternoon. The Deputy Chief tells us the house is likely destroyed.
The major damage is to the rear of the structure. The eight people who live there are accounted for, and firefighters were able to help salvage some of their possessions.
The Florence Fire Department investigators are focusing on an area of origin on the second floor of the rear side of the house near an outside deck.
Now that the house has cooled down enough and crews have been able to get back inside, the main structural components of the house are not as bad as they expected. They are still working to investigate the cause of the fire.
On Wednesday,  they said the house was a total loss, but they remain hopeful it can be restored.The house was built in the 1920's.
Timothy Brown says he was driving by when he saw the smoke and flames, and he saw a man outside trying to douse the fire with a garden house.
Brown says he got out to help and they both went inside to alert anyone still in the house to get out.
"I saw one guy out there throwing water on with a water hose, and I stopped to help him. And I asked him, 'Is there anybody else inside the home?' He said, 'Yes.' So, I was like, 'Screw the fire, let's get these people out of this house before it collapses.' So, we just made out sweep through the house, got everybody out."
The house had been a frat house since the early 70s.
UNA officials say they will help the displaced students with housing and with replacing any lost school supplies.
The cause of the fire remains under investigation.
Copyright 2017 WAFF. All rights reserved.