Tate Farms animal barn destroyed in fire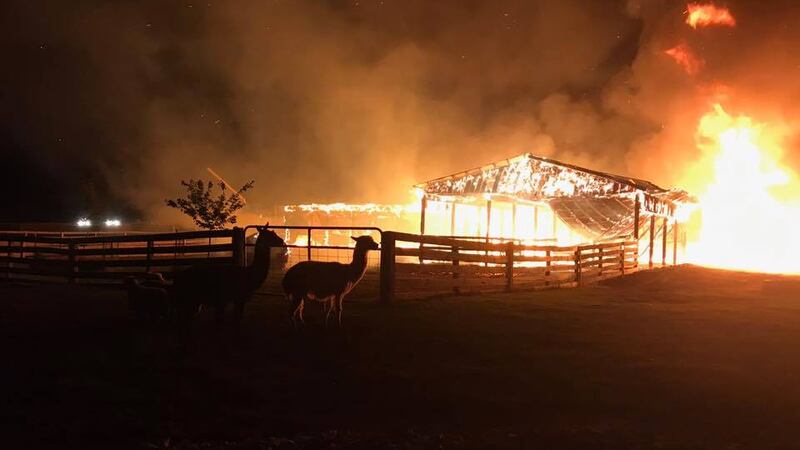 Published: Aug. 27, 2017 at 1:20 PM CDT
|
Updated: Aug. 27, 2017 at 6:50 PM CDT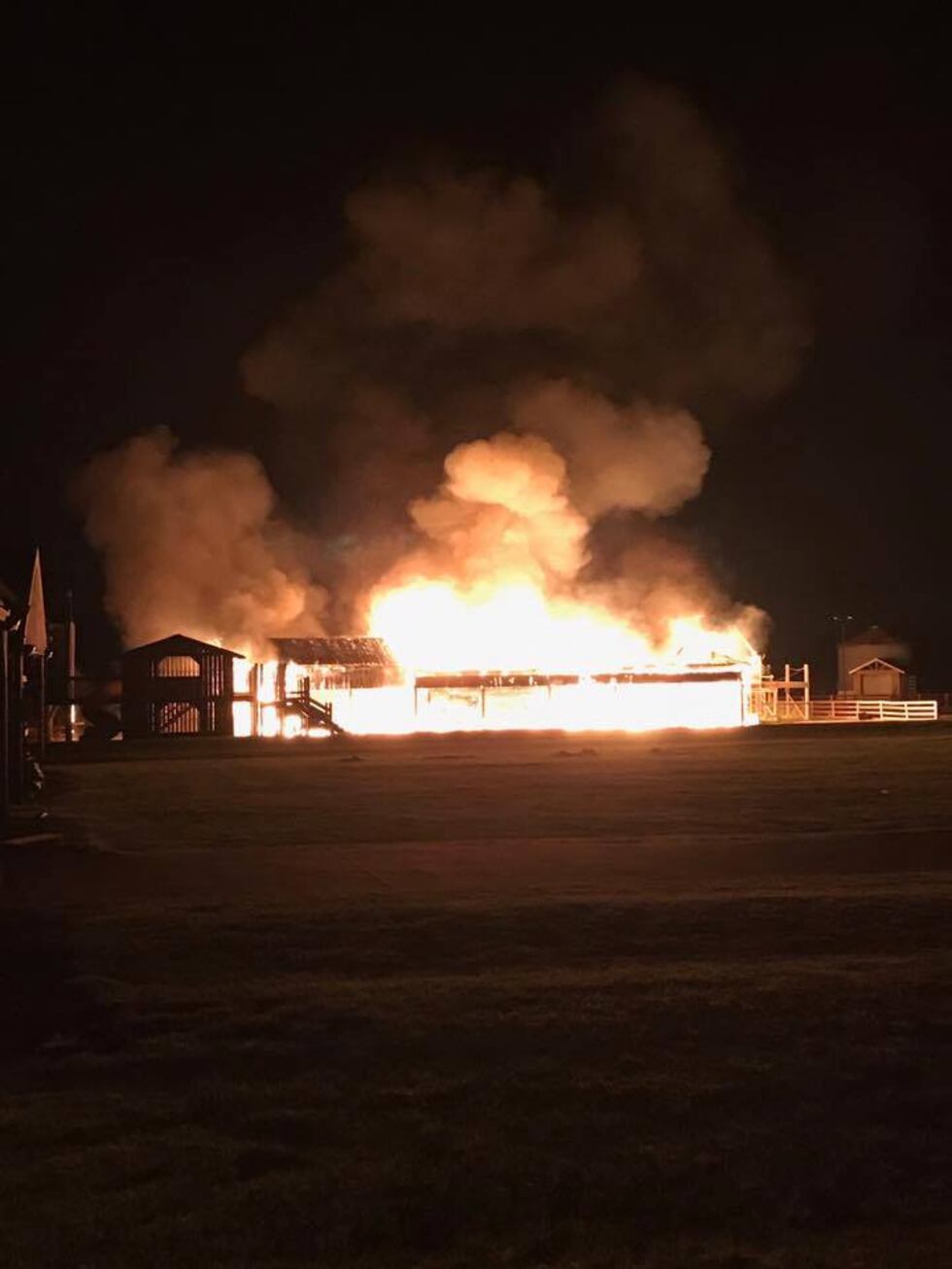 MERIDIANVILLE, AL (WAFF) - A barn is a total loss following a late night fire at Tate Farms in Meridianville.
Firefighters responded to calls of a structure fire off Moore's Mill road just before 1 a.m. on Sunday.

The animal barn was destroyed. Parts of the farm's playground were damaged. Sheep and alpacas had to be rescued. The farm reports on Facebook that the pigs did not survive.

The cause of the fire is unknown at this time.
A statement on Facebook from Tate Farms reads:
Although as a family we are in shock and heartbroken we trust in our God who will provide. He has given us a new slate and we will rebuild better than before.
Tate Farms is a popular attraction in north Alabama for its pumpkin patches and family activities. The 6,000-acre farm also produces corn, wheat and cotton.
Despite the fire, a spokeswoman with the farm tells us they will open for the 2017 season on Sept. 25 and plan to begin rebuilding immediately.
Copyright 2017 WAFF. All rights reserved.