Thousands of chickens roam free in Lauderdale County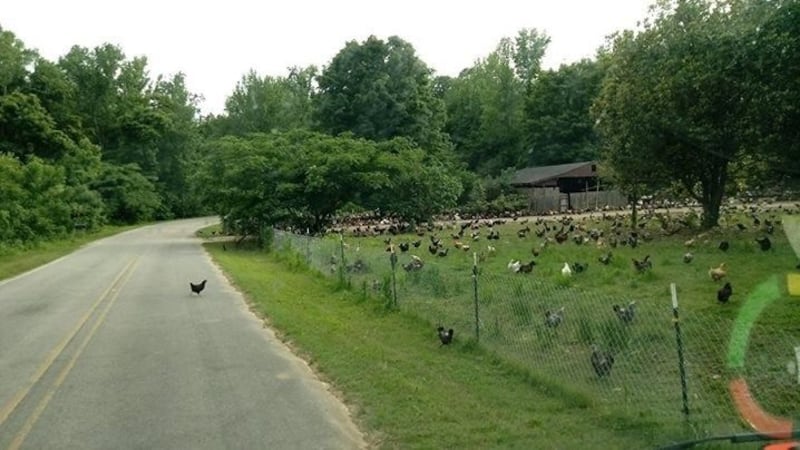 Published: Jun. 25, 2017 at 12:00 AM CDT
|
Updated: Jun. 6, 2018 at 11:43 AM CDT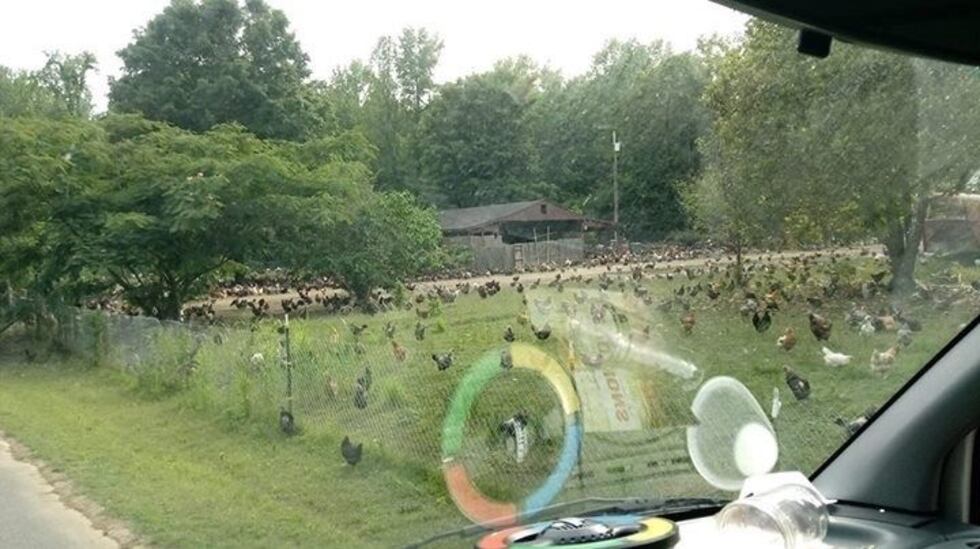 LAUDERDALE COUNTY, AL (WAFF) - Thousands of free range chickens are irritating some neighbors in Lauderdale County.
They say they're running wild, posing a threat to drivers and creating a healthy concern for other animals.
"There's a chicken about every two inches of property, I mean they are so crammed in."
This Free Range Chicken Farm off County Road 142 has a few thousand birds according to workers.
The owner told WAFF's Lauren Scharf that she's following regulations and has had the birds checked and certified.
"These are the first chickens she's brought in but this is the most she's ever brought in."
The neighbors say they're fed up with the lack of effort to contain the flock.
"I don't think they should be allowed to be on the road. You know, someone could get really hurt, get in a wreck and get killed."
Gretchen English has a 16-year-old daughter who drives the road quite frequently and says the birds get out every day.
"She just about wrecked cause there's almost 25 chickens in the road in front of her and if there is a car coming the other way she can't swerve, so it's a hazard that way."
Patricia Weaver lives half a mile away and says she's found three of their birds in her flock.
Now she's worried about the health of her own chickens.
"They told me I was in my right to kill them birds, but after they ate in my chicken stuff and pooped on my property, any disease they got, I've got."
We asked Lauderdale County commissioners about the regulations regarding livestock containment and the number of birds people are allowed to own by law—there aren't any.
"If there is no law, this could happen to anybody that lives in the county."
"People need to see this situation and ask themselves would you want to live by this and I think the law needs to see that."
"It's not the chickens' fault and I just run them off and hopefully they'll find their way back down there."
The Sheriff's Office is following up on the complaints and working with the District Attorney to find out whether the owners the farm are violating any existing laws.
State agricultural officials tell us that they've received complaints about the farm before.
They said the chickens have been tested for diseases and that all tests came back negative.
Copyright 2017 WAFF. All rights reserved.