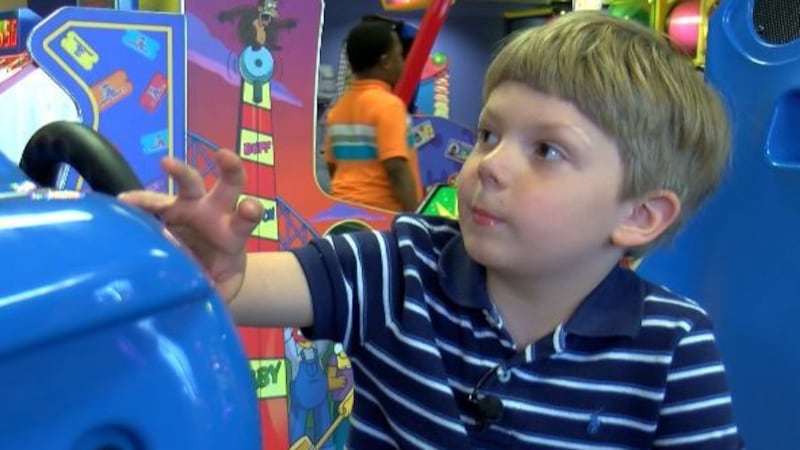 Published: May. 17, 2017 at 6:23 PM CDT
|
Updated: May. 18, 2017 at 2:47 PM CDT
HUNTSVILLE, AL (WAFF) - 5-year-old Kyle is a kindergartener. When not in school, Kyle likes playing outside  Most of the time you will find him on the playground playing one of his favorite games: freeze tag.
"Well somebody has to be the tagger  and whoever he tags, he or her is frozen and somebody else has to go under his legs and get him unfrozen," siad Kyle.
Kyle also a huge hockey fan.
"I even play hockey," he said.
He says he is a goalie on his local team called the Mighty Ducks.
"I have my own magazine, and I even watch hockey on television," he said.
Kyle also likes animals, dogs and cats. He likes the movie "Happy Feet" and Ninja Turtles.
Kyle has a girlfriend named Emily, but there is just one problem.
"But she doesn't go to our school anymore," he said.
She's moving, so I guess they will have to do the long-distance thing for now.
To find out about mentoring, call Big Brothers Big Sisters of North Alabama at 256-880-2123.
Copyright 2017 WAFF. All rights reserved.