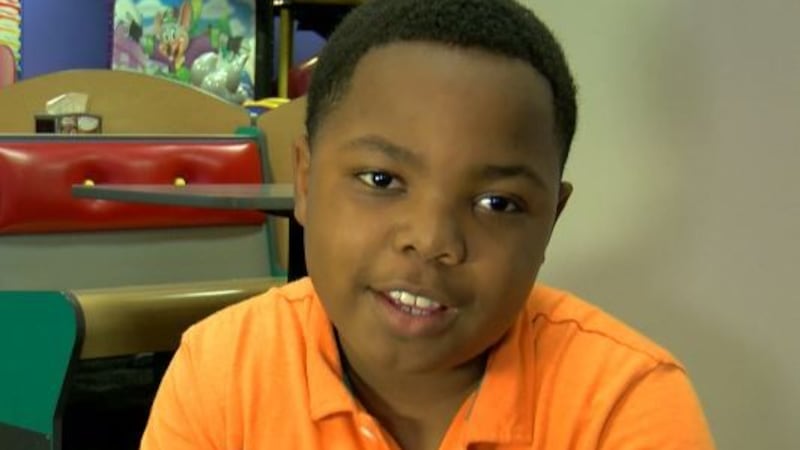 Published: May. 10, 2017 at 10:14 PM CDT
|
Updated: May. 11, 2017 at 3:11 PM CDT
HUNTSVILLE, AL (WAFF) - For 9-year-old Tamarious, his perfect Big Brother likes football and basketball and just wants to hang out and teach him things. We call him Tamarious ,but his family gave him a unique nickname: "brother."
"My sister, when I was a baby, she called me brother," he said.
Tamarious is also into skating and fishing. In fact, he's pretty sweet on the roller skates.
"I know how to skate real good," he said.
When it comes to pets, he's a dog man.
"I had two dogs. I had one dog, I had two dogs, and my other dog died," he said.
And like most kids, he likes his junk food, hot chips and pepperoni and sausage pizza.
"I like it," he said.
Tamarious is in the fourth grade where he favors and excels in math.
"I like adding and subtracting. And I like my teacher," he said.
He says his hero is definitely his mom.
Tamarious, even at the tender age of 9, is very much aware of the world around him. He is looking forward to a career as an Army man and in law enforcement.
"I want to save the United State and keep terrorists from attacking us," he said.
And he is a proponent of breast cancer awareness.
"Sometimes I wear green when II go skating. Sometimes I wear pink for breast cancer," he said.
To find out about mentoring, call Big Brothers Big Sisters of North Alabama at 256-880-2123.
Copyright 2017 WAFF. All rights reserved.