North Alabama woman confronts online attacker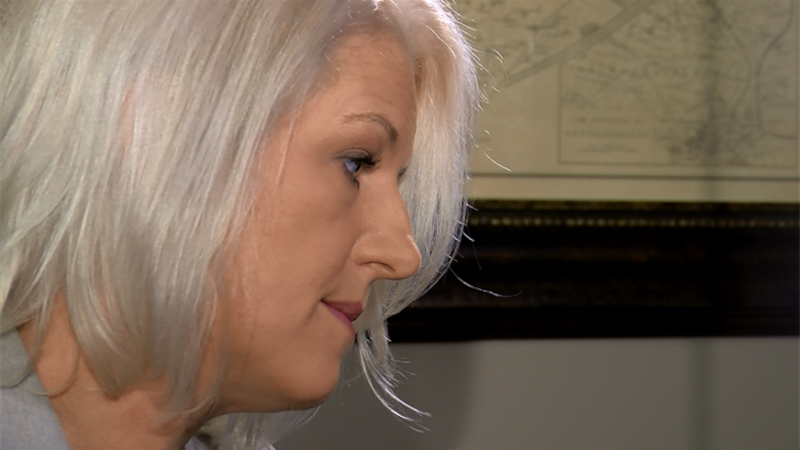 Published: Mar. 16, 2017 at 2:45 PM CDT
|
Updated: Mar. 16, 2017 at 5:53 PM CDT
HUNTSVILLE, AL (WAFF) - We introduced you Huntsville Realtor, Monika Glennon back in June in the fight to save her business and her reputation.

This after a vicious attack online by an anonymous poster on the website She's a homewrecker.com.

A salacious story that we know is not true. She filed a federal lawsuit to track down the person behind the post.

That person came to WAFF revealing her identity and her reasons.

To this day, you can still Google Monika Glennon's name and come across that horrible post.

All this time, she thought it had to be a rival realtor. No, it turns out, it was a woman she just happened to come across on Facebook.

Ask yourself this, how many times have you witnessed a heated back and forth in comments on Facebook or bullying or nasty exchanges.

Have you ever gotten into one?

After this story, you may think twice before arguing with a stranger online. For the first time after a year and a half, Monika Glennon finally saw the face behind the online post that turned her life upside down.

"I feel vindicated but the reality is, the apology that I've gotten doesn't stop the harm that is continuously happening to me online, said Glennon."

She's been fighting to get the fake post on ShesAHomewrecker.com wiped off the internet.

It detailed an encounter of a woman claiming to be interested in buying a home. Somehow the posts ends up claiming to catch Glennon in a sex act with her husband. The post circulated on the web and was shared multiple times using the picture you'll find on Glennon's Remax signs.

It instantly made an impact, taking her thriving six-figure business selling homes down to nothing.

She even had to let go of an employee.

"Imagine living in a world that every single person around you, you question if it could be them," added Glennon.

She doesn't have to question anymore. We met her online attacker, Mollie Rosenblum.

"There is no truth to any of that, nothing, not one shred of modicum, no truth to that what so ever," said Rosenblum.

She reached out to WAFF after getting a subpoena in the mail that her IP address had been tracked down through a federal lawsuit.

"It was vindictive, it was vindictive because it hurt me what she said to me," said Rosenblum.

She's referring to a chance encounter between her and Glennon over Facebook.

They disagreed over a post where both had strong opinions, enough that Mollie took it and used it as fuel to damage the reputation of a woman she didn't know.
Rosenblum said:
"I wrote it and I sent it to she's a homewrecker and then I forgot all about it. I have never thought of her again. That is how sick I was at the time. No thought for how that would damage her life and I'm just so deeply sorry for it, so apologetic for it."

Mollie at the time was in the throes of a full blown meth addiction and she also says she was suffering from mental illness.

"You don't know what crazy you're actually talking to. I spent hours searching her on the internet, in a couple hours, I knew where she worked, where she lived," added Rosenblum.

"It was not just the one night of being under the influence of drugs. She took nine days to write it and submit it," responded Glennon.

"You have to take responsibility for what you do in recovery, to stay sober I have to face what I do, what I've done," said Rosenblum.

We've reported on Rosenblum before. After an October arrest, where police say she held a man against his will for hours with another man in a dispute over money. She said that was rock bottom and Glennon just happened to be a casualty in her self-destruction.

"You get to a point where you just can't live that way anymore, where you just can't suffer anymore," said Rosenblum.

For Glennon, the apology is not enough. "I don't know at this point how much more money and effort it's going to take to take the content down, it's out there," said Glennon.

In the past year and half she's been working twice as hard to rebuild her life and business and has spent thousands in legal fees in the process to find who was behind that post.

"I hope that this story at minimum serves as a warning that yes you can be found, you're not anonymous online," said Glennon.

Mollie Rosenblum has been sober since November but wanted to point out that it took an arrest for her to finally get help for her addiction and mental illness and questions why it takes hitting rock bottom for state officials do something to help people who are suffering just like her.

In the meantime, Glennon plans to continue pursuing this case through federal court.
Copyright 2017 WAFF. All rights reserved.