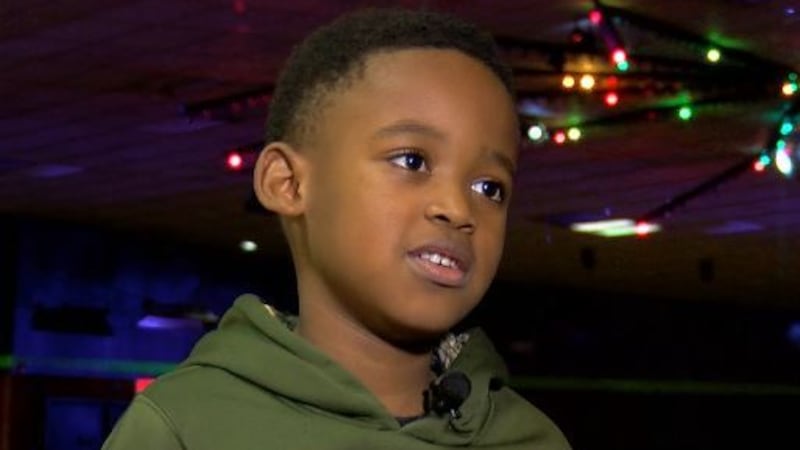 Published: Mar. 14, 2017 at 10:10 PM CDT
|
Updated: Mar. 23, 2017 at 4:57 PM CDT
(WAFF) - 6-year-old Darren likes to be called D.J.
The soft-spoken 6-year-old likes playing video games.
"My favorite game is the shooting game where you shoot crabs," he said.
D.J is in kindergarten and says he typically has a very full day at school.
"When I get to school we do work and then we eat breakfast," he said.
When asked what kind of work they do, he replied, "We work on our journals."
And what does he write in his journal?
"Everything that my teacher writes on the board, I write in my journal," he said.
When he is not journaling, D.J. likes playing outside.
This was his first time skating, and if determination counts for anything, he will master it soon.
He likes pizza, playing football and watching movies. D.J., who has two brothers and two sisters, hopes his new Big Brother will enjoy some of the same things he does.
"I want a Big brother because you get to have fun with your Big Brother," he said.
To learn about mentoring opportunities, contact Big Brothers Big Sisters of North Alabama at 256-880-2123.
Copyright 2017 WAFF. All rights reserved.