Mae Jemison defeats Faith Academy in Class 5A Final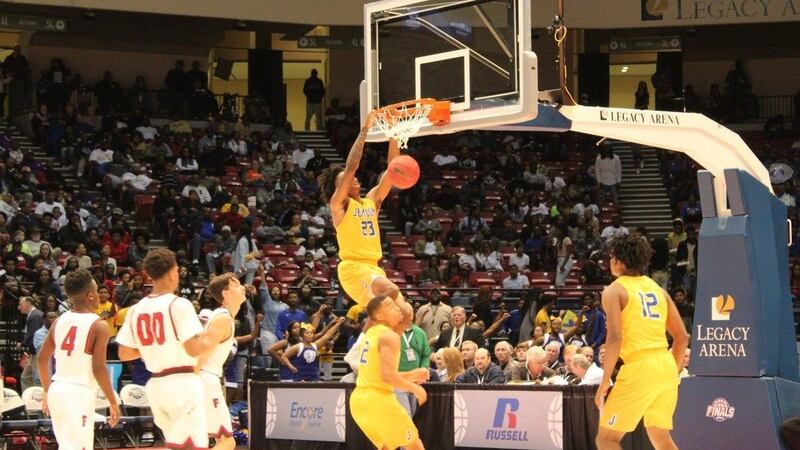 Published: Mar. 4, 2017 at 5:31 PM CST
|
Updated: Jun. 6, 2018 at 11:43 AM CDT
(WAFF) - Mae Jemison came into the AHSAA Class 5A Final an impressive 33-4, led by 5-star senior stud John Petty, Mr. Basketball himself and University of Alabama commit.
Petty and the Jaguars came in search of their third consecutive straight title—they won two at Johnson, which closed last year and was replaced by Mae Jemison—and they won't be leaving Birmingham empty handed.
Jemison battled Faith Academy, 22-8, a seasoned team in the state semifinals for the sixth straight season. A hungry team that hasn't won a championship since moving to the public-school league years back.
The Rams came to play and were able to keep the Jaguars' lead in single digits for most of the, even pulling within six in the final minute of the game.
Ultimately Jemison just threw too much at Faith Academy, who were playing from behind in the final three quarters after briefly pulling ahead in the first.
In the final game of his illustrious high school career, John Petty went 7-of-17 and logged a double-double for the Jaguars.
Final score: Mae Jemison 58, Faith Academy 52
Copyright 2017 WAFF. All rights reserved.