R.A. Hubbard survives late game rally, defeats Spring Garden 44-43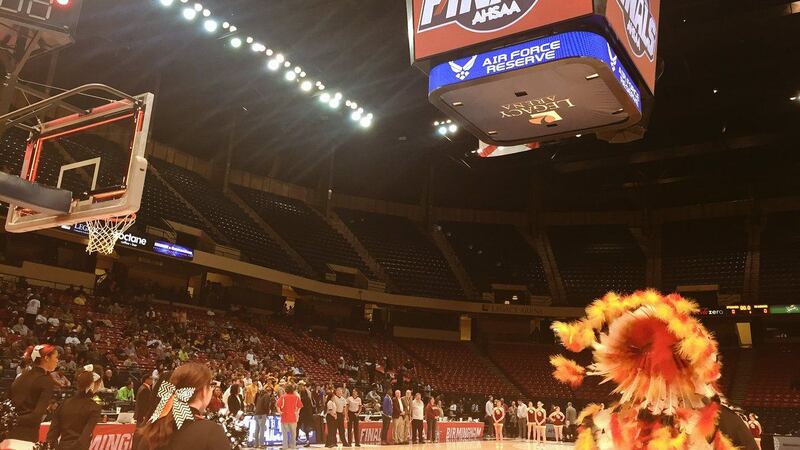 Published: Mar. 2, 2017 at 10:36 PM CST
|
Updated: Jun. 6, 2018 at 11:43 AM CDT
(WAFF) - On Thursday R.A. Hubbard took on Spring Garden in the AHSAA Girls Basketball Class 1A Finals in Birmingham and it was the local Lady Chiefs coming out on top over the Lady Panthers.
Spring Garden got on the board first, sinking a three early in the first quarter. Early on it was all Spring Garden, as the Lady Panthers jumped out to a lead they held through much of the first half.
R.A. Hubbard was down 21-14 with 5:42 remaining in the second quarter when they began their rally. The Lady Chiefs went on a run that left them ahead 29-22 at halftime.
R.A. Hubbard dominated much of the second half play, maintaining their lead throughout until a late Spring Garden rally tied the game with 19 seconds remaining. The game looked poised for overtime until a penalty gave the Lady Chiefs two opportunities to win the game in regulation.
Spring Garden was called for fouling Alexandria Orr as time expired, putting the State Championship in the hands of an 8th grader who had missed all of her previous free-throws in the game.
The moment obviously wasn't too big for Orr, who sunk her second throw and won the game the Lady Chiefs.
The final score: R.A. Hubbard 44, Spring Garden 43
Copyright 2017 WAFF. All rights reserved.