48 Investigates: Revisiting Lt. Col. Alonzo McGhee's murder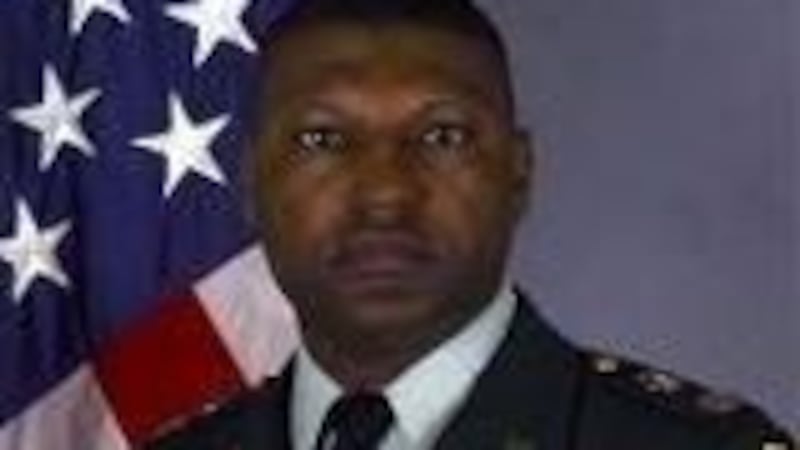 Updated: Feb. 23, 2017 at 5:15 PM CST
HUNTSVILLE, AL (WAFF) - The murder of Lt. Col. Alonzo McGhee remains unsolved four years later. WAFF 48 spoke to people surrounding the case to find out more about the man.
Police are frustrated, his neighbors are frustrated, and those who loved him are frustrated.
To those who knew him, the 44-year-old McGhee exemplified the characteristics that every great man aspires to be: a great father, an exemplary soldier and a good friend. So what happened on a cold winter's night in a quiet neighborhood sent shockwaves through the community.
It was in January 2013 when McGhee was gunned down in front of his own home in a beautiful upscale Owens Cross Roads neighborhood. It happened a week after he and his wife, Filis McGhee, finalized their divorce and after he had been awarded custody of the couple's three children.
Susette Daniels represented McGhee in that divorce. It would prove to be a contentious one with McGhee and his wife in an all-out fight for custody of their three children and marital assets.
"I've done this a long time and I have worked with people who had to face things that were a lot less than what he did, and they were angry and they wanted revenge or their day in court, and he was patient. I never had to do any damage control with him ever," Daniels said.
McGhee was ultimately awarded custody when the divorce was finalized on Dec. 28 of that year, just one week before he was shot 17 times and killed. Daniels say she will always remember his reaction to the news that he had won full custody of his children.
"He just stared, and I can still see him. He just stared and started pointing at me and then that smile erupted and he jumped over the desk and put me in a big bear hug and then all the other people in the office came in and we were hugging and crying and he was crying, and that's the part I love, telling that story and that is the part that will never be taken from me," she said.
Daniels said she last spoke to her client the day he was killed.
"We were very, very concerned for his safety. He was concerned for his safety and we put some things in place, apparently not enough, to keep him protected," she said.
"Based on the past family history, the things he had been accused of that turned out weren't true. He already had seen there were lines crossed during the divorce that he never thought would be crossed .He just didn't know what people were capable of. But I don't think he thought they were capable of this. So he was afraid for his physical safety? Yes. He thought he would be hurt? Yes," she said.
Daniels claims McGhee was staying with a friend in what he called his safe house.
"I don't know if I was naïve. I guess I was in the same boat as him. I just thought there is a line," she said.
The Rev. Wayne Snoodgrass was McGhee's pastor .He said he was a faithful parishioner and upstanding family man. He also spoke to McGhee the day he was killed.
"Periodically, he could call throughout the week and ask me to pray for him or give me an update. so he called me and told me in view of their conflict he had been given custody of the children," Snoodgrass said.
Rita Majors has fond memories of McGhee. She was his admin for two years at Redstone and called him "Lonzo." She said he was a remarkable man, and the two remained friends even after they no longer worked together.
"I miss him every day. I have pictures of him at work, and people come by a look at the pictures of Alonzo. I am just praying that someone will find out who did this awful thing to him," Majors said.
"If you had told me that day that it was going to take four days to get this solved and resolved, and here we are four years later and there has been nothing done on this case," she said.
Police have yet to make a single arrest in the McGhee murder and admit they are frustrated the case has gone cold.
"HPD will not rest until someone is in handcuffs or the person who is responsible. Anytime a citizen is murdered it's a big deal. You've taken someone's loved one, you've taken a father. things like that, times that they will miss that they will never get back," said Lt. Stacy Bates.
Those who knew and loved McGhee want justice in his murder. But perhaps no one more than Daniels wants to see the person responsible brought to justice. She said a nagging thought persists in the quiet corners of her mind that somehow she is to blame for what happened to him.
"I felt responsible because I had led the charge. I felt responsible because I really pushed for him to get custody. I felt responsible because maybe if we had just left it alone he would still be here," she said.
Fillis McGhee declined an on-camera interview but did provide this statement:
I loved my husband and supported him through some things that he struggled with. We had some good times and some not so great times but he did have a family that loved him (the kids and I). I choose to dwell on the positive with regard to our children and their dad's memory. We celebrate his life twice a year together. Our children are good students and active in church and the community.
While working on this story, WAFF 48 received an anonymous package in the mail. The person who sent it knew exactly who we were interviewing and mentioned them all by name in the letter that was included. This letter implored us to not just rely on Daniels and Huntsville police to feed information in this case.
The package contained what appears to be correspondence sent from attorneys during the McGhee divorce, copies of checks for work done on the couple's home on Pale Dawn Road, and a police report from a disturbance at the couple's home. We intend to turn the contents over to investigators..
The reward now stands at $20,000 for information on McGhee's murder. If you have any information, no matter how insignificant it may seem, contact the Huntsville Police Department or Crime Stoppers at 53 CRIME.
Copyright 2017 WAFF. All rights reserved.