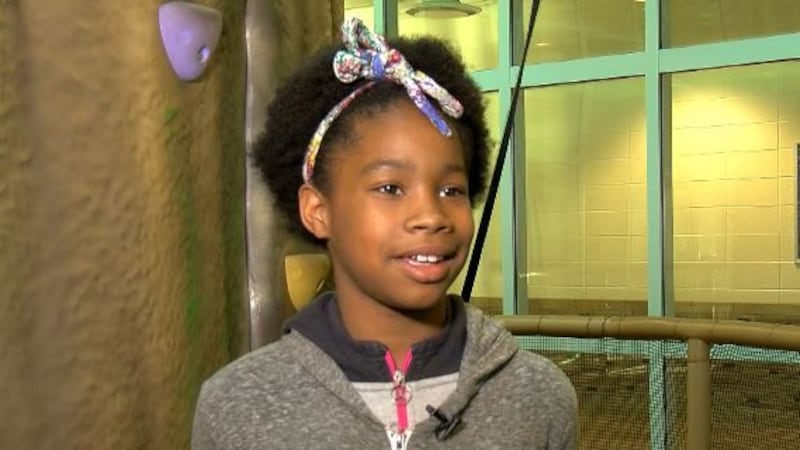 Published: Feb. 23, 2017 at 2:09 AM CST
|
Updated: Feb. 23, 2017 at 2:02 PM CST
(WAFF) - 11-year-old Deshauntis is in the fifth grade. She likes basketball and the color purple.
And Deshauntis is concerned about her community and her environment. On a class trip she learned about the importance of recycling.
"So that you don't have to spend a lot of time throwing away stuff that can be used," she said.
For fun, Deshauntis likes video games. She likes math. She said the thing she does the best is dance and wants to be either a dancer, basketball player  or an attorney when she grows up.
She said she likes to watch TV. She may not enjoy studying as much, but says she has to, especially if she plans to become a lawyer when she grows up. But for now, she is just enjoying being an 11-year-old girl.
"I like playing outside with my friends, like hide and go seek, kickball," she said.
Deshauntis said both her mom and brother are her heroes.
She said she wants a mentor because she wants to have someone to talk to and confide in.
"I just want to have someone to talk to, to have fun with," she said.
To find out more about mentoring, contact Big Brothers Big Sisters of North Alabama at 256-880-2123.
Copyright 2017 WAFF. All rights reserved.