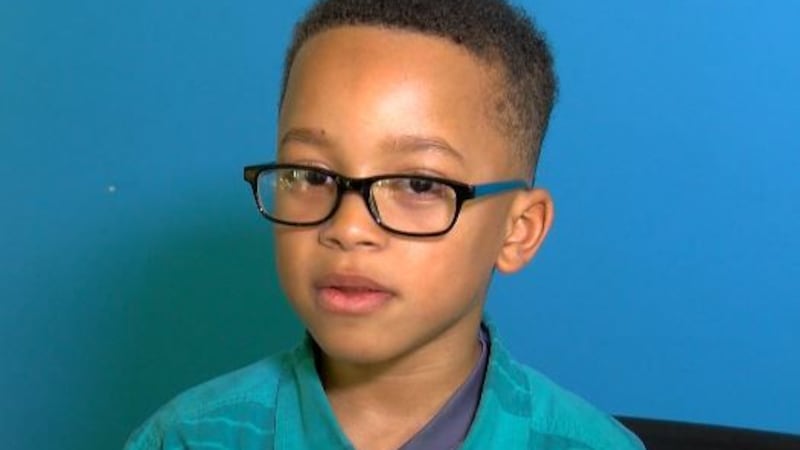 Published: Feb. 15, 2017 at 10:45 PM CST
|
Updated: Feb. 16, 2017 at 3:40 PM CST
HUNTSVILLE, AL (WAFF) - In addition to being just plain adorable, 7-year-old Alan is extremely outgoing and super intelligent. He loves school, especially math and geometry.
"I learned about shapes. 3-D shapes. 2-D shapes. I learned about math," said Alan.
And the list of things Alan enjoys are endless.
"We play tag, we play hide and go seek, we play basketball, and we go to the park, and a long time ago we watched speedboats ride on the water," he said.
Alan says he and his family are going to be packing their bags and he'll be taking his first airplane ride when they travel this summer.
"To California. We're gonna go to Jamaica," he said. "We're gonna go to Los Angeles. My mom really wants to go to New York."
Alan, who is the youngest in his family, is in search of a Big Brother and mentor. He says he already has the list of things they can go for fun.
"I go to the store. I go to the park. I go to the duck park with him and to Chuck E. Cheese's," he said.
To find out more about mentoring, contact Big Brothers Big Sisters of North Alabama at 256-880-2123.
Copyright 2017 WAFF. All rights reserved.