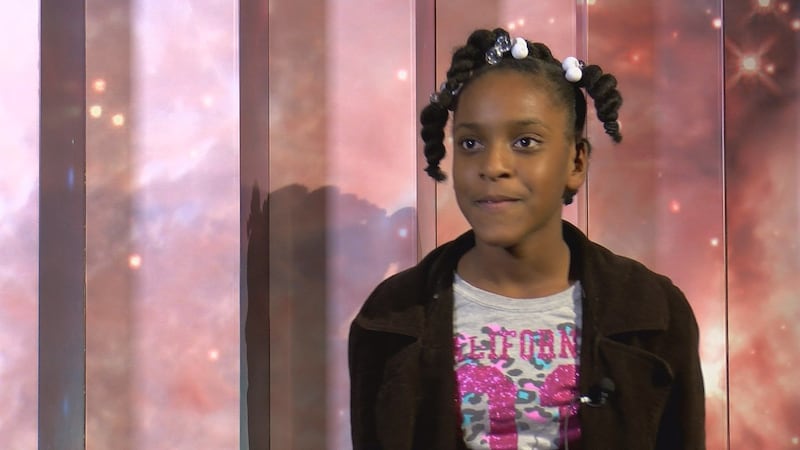 Published: Feb. 2, 2017 at 1:24 AM CST
|
Updated: Feb. 2, 2017 at 4:29 PM CST
HUNTSVILLE, AL (WAFF) - 10-year-old Cynetria has no problem sharing things about herself.
"I like basketball. My favorite food is spaghetti and Rotel dip and, I love to dance and sing," she said.
Cynetria excels in math and is eyeing a possible career in the medical field as a phlebotomist. In other words, she wants to be the person who collects blood.
Cynetria is a fourth grader. She and I share a love of all things purple. Her favorite food is spaghetti, and one of her favorite places to go every week is church. And by all accounts, she racked up this Christmas.
"I got headphones. I had cologne. I had an electric scooter," said Cynetria.
Cynetria has six brothers and one sister but says she wants a Big Sister so she could have someone to be with on a regular basis.
"I would like to have fun with her. I would like for her to help me with my homework, the work from school," she said.
To find out more about mentoring, contact Big Brothers Big Sisters of North Alabama at 256-880-2123.
Copyright 2017 WAFF. All rights reserved.