Kim's Kids: Mentoring gives life lessons for Alaysis, Lacy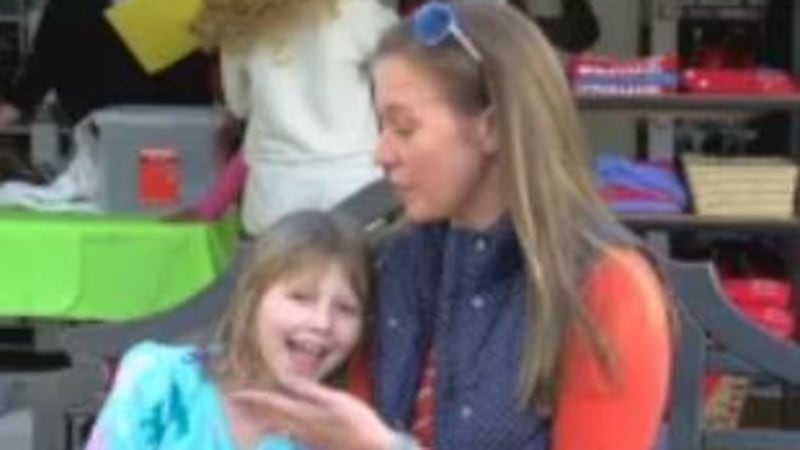 Published: Jan. 4, 2017 at 10:45 PM CST
|
Updated: Jan. 5, 2017 at 5:20 PM CST
(WAFF) - New friendships are always exciting, especially when you discover you have many things in common. Alaysis and her Big Sister, Lacy Dyar, are still getting to know one another.
The two were matched in October after Alaysis was profiled on Kim's Kids. Lacy knew she wanted to do something to give back but had no idea where to start.
"I've have always wanted to get involved. I've never known how. I've been too afraid to ask," she said.
One day a coworker invited her to a Big Brother Big Sister mentor workshop.
"And I jumped in with both feet, deep end of the pool, nd my introduction was this is who we are and this is what we do and this is why we do it, and I said I am all in," she said. "And a week later I meet Allie."
Alaysis says in a word, this match has been "awesome."\
Why awesome?
"We went to hiking trip we went to high school. Then sometime later we went to the movies. Sometime later we went to we went to Santa's village, and that night we came out and there was a tooth sticking out and I thought you were an alien," Alaysis said.
Lacy said being a big sister is a humbling experience.
"It resets your way of thinking. What you do why you do it. How it affects other people. And it's made me rethink a lot of decisions I have made, even at her age, things that I did and said, some of the things that come out of her mouth. I was like, 'Did I say that? Yes, I probably did.' So we have a blast. It helps me stay young, that's for sure," she said.
And Alaysis has found in Lacy not only a mentor, but a new best friend.
"I am so happy. I just need to get out more and that's why I have Lacy," she said.
Copyright 2017 WAFF. All rights reserved.