Kim's Kids: Updates on Alaysis and Jarvis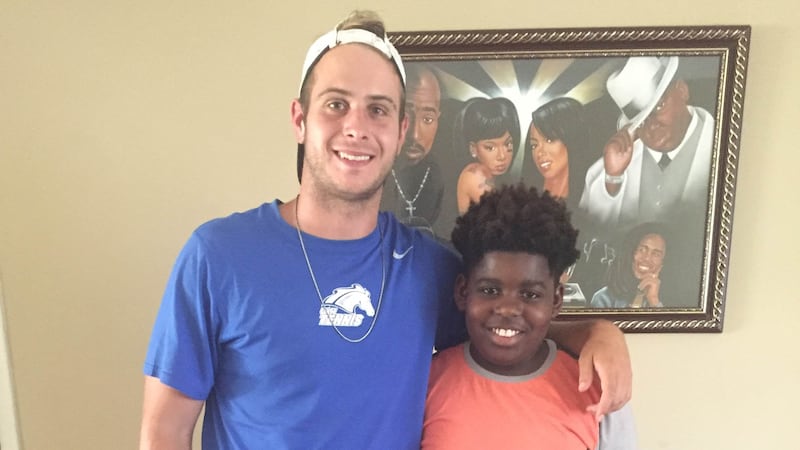 Published: Nov. 30, 2016 at 3:46 AM CST
|
Updated: Dec. 2, 2016 at 4:06 PM CST
(WAFF) - As we approach the one-year anniversary of Kim's Kids I want to pause to spotlight some of the matches that have been made over the last few months.
Our first match is Big Sister Lacy and Alaysis. The two have been matched almost a month and have truly proven to be two peas in a pod.  The staff says occasionally, they recognize right away when a match is just right, and such was the case with Lacy and Alaysis.
These two both enjoy being outdoors and spend time together doing activities such as hiking.
Alaysis has endless energy and the two of them have been able to already find new hobbies to do together. This certainly looks to be a match made in heaven and I suspect these two will be fast friends for years to come.
And we are happy to report little Jarvis has been matched with his Big Brother David. David has been a long-time volunteer with Big Brothers Big Sisters and recently renewed his mentorship with Jarvis! These two love hanging out and playing sports of all types together. They have been matched together for about two months. Jarvis's mom says that things are going well, and both David and Jarvis agree that they are enjoying themselves and learning a lot from each other.  They say next on their to-do list : Shakalaka!
And these are just two of the incredible matches that have been made over the last several months thanks to the dedication of the folks at Big Brothers Big Sisters of North and Alabama and of course all of the mentors who have stepped up and volunteered their time to give to a young person.
A personal word of thanks to all the volunteers who have seen a child featured on Kim's Kids and decided to get involved. We have heard from many of you and know you have truly been a blessing to our Kim's Kids.  Thanks on behalf of all the Littles who have and will benefit because you care. I am so thankful for you.
Copyright 2016 WAFF. All rights reserved.